Asda is selling boozy Baileys chocolate cupcakes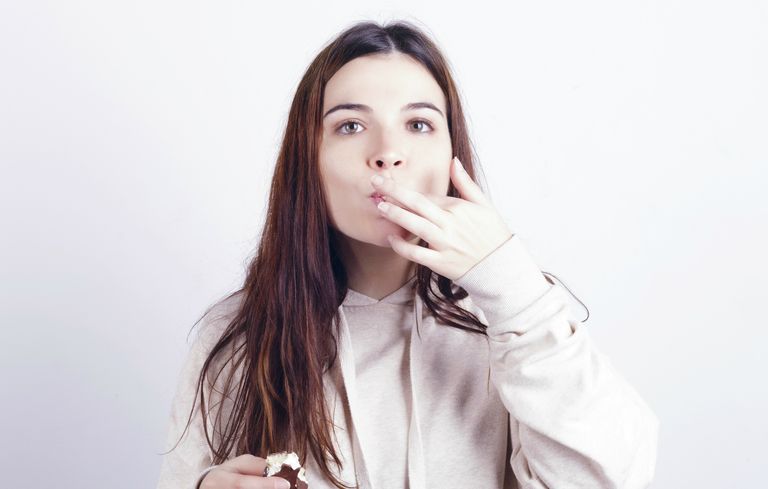 A pack of these beauties costs just £4.
If you love your snacks with a boozy edge, you'll love Asda's new treat - Baileys flavoured chocolate cupcakes.
One pack of the delicious product costs just £4 for a pack of nine, and will be sure to cause a stir among fans of the famous Irish cream.
The new Baileys Bitesize Chocolate Cupcakes feature a chocolate sponge, which has been topped with boozy buttercream, before being decorated with rich chocolate sauce. Heaven!
The mouth-watering product is not available to order on Asda's website, so you'll need to head to your local store to snap them up.
Word of the tasty new treats spread quickly after one ecstatic shopper posted a photo of the treats on Twitter, with the caption: 'Noooo when you try and be so good. NEW @asda pick these Baileys 9 Pack Cupcakes up for £4'
If you're really crazy about Baileys, then you're in luck - as Asda is also selling a Baileys Freakshake Celebration Cake for £13 to suit any occasion.
Read more: Asda is selling a leopard print cake and it looks seriously good (opens in new tab)
Whether it be a a birthday, anniversary, a Friday night in or, who are we kidding, any old night of the week, this Baileys Freakshake cake looks delicious and is the perfect crowd-pleaser.
This delectable dessert comprises a large chocolate cake with sweet flavoured frosting, topped with chocolate, buttercream and a brownie.
Oh, and it and the cupcakes are also heavily infused with Baileys - making them the perfect treat for a lively party.
Asda has some incredible offers on this week, including giant 50p Ferrero Rochers (opens in new tab) becoming available in many of its local stores.
If you're a dessert fan its better to stock up now than pay more later, that's of course if you can resist the incredibly strong temptation to eat everything at once.
Go go go!!
Niamh McCollum is a freelance lifestyle writer who has written for Future titles GoodTo and Marie Claire UK, plus the Irish Independent. The Dublin-based journalist specialises in stories
affecting families - from health updates, to the freshest parenting debates and celebrity announcements.