Asda launches low-calorie ice cream and it comes in three delicious flavours
Leading grocer Asda has released a range of low calorie ice creams – and they all come in at less than 400 calories for the whole tub.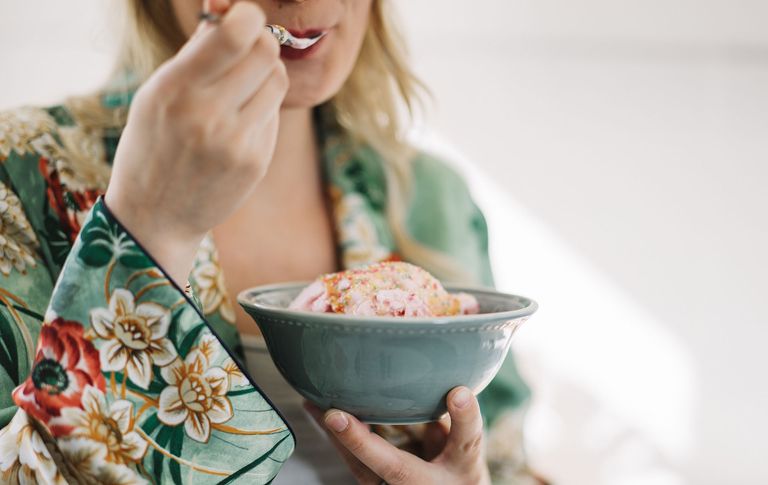 (Image credit: Getty Images/iStockphoto)
Asda is launching a low-calorie ice cream range and they're all less than 400 cals - for the whole tub!
During this time of year everyone's always 'trying to be good', but something sweet never goes amiss.
So we look for low calorie snacks (opens in new tab) and 'healthier' alternatives to all of our favourite foods so that we don't hinder our weight loss (opens in new tab) too much.
READ MORE: The best times to eat if you want to lose weight (opens in new tab)
And just because it's winter (even though the fluctuating weather outside might suggest otherwise), it doesn't mean we don't get a hankering now and then for a bit of ice cream too.
Now one supermarket has come out with a new release that will let you dig into a delicious and satisfying dessert while not diverting from your diet too much.
Leading grocer Asda has released a range of low calorie ice creams – and they all come in at less than 400 calories for the whole tub.
Available now after they launched earlier this week, the ice creams come in three different flavours so that you can have a choice - vanilla, peanut butter or exciting birthday cake.
The classic Vanilla option is high-protein for anyone who wants to get a protein hit at the same time and has only 166 calories per half a tub (332 for a whole tub).
Or go for the comforting Peanut Butter option that has nutty peanut sauce swirled into vanilla ice cream for only 177 calories per half tub (354 for the whole tub).
Or if you're feeling extravagant you could go for the Birthday Cake ice cream that has raspberry sauce and pieces of sponge cake rippled through it and is only 196 calories per tub (392 for the whole tub).
'Ice-cream is one of our best-selling products at Asda, and we wanted to make sure there was a healthier alternative on the shelves', said Asda's frozen dessert category planner Hayley Nunan.
'The new low-calorie, high-protein ice-creams provide a healthier option without compromising on creaminess or taste, perfect for enjoying as a side to your favourite pudding, jazzed up with mixed fruits, or straight out the tub with a spoon!'
All three are available online and in stores across the country and are currently only £2.50, increasing to £3 after 7th March.
Might be taking a spoon straight to these!
Aleesha Badkar is a lifestyle writer who specialises in health, beauty - and the royals. After completing her MA in Magazine Journalism at the City, the University of London in 2017, she interned at Women's Health, Stylist, and Harper's Bazaar, creating features and news pieces on health, beauty, and fitness, wellbeing, and food. She loves to practice what she preaches in her everyday life with copious amounts of herbal tea, Pilates, and hyaluronic acid.