The prize for winning The Great British Bake Off isn't what you might think
It's definitely not what you think it is...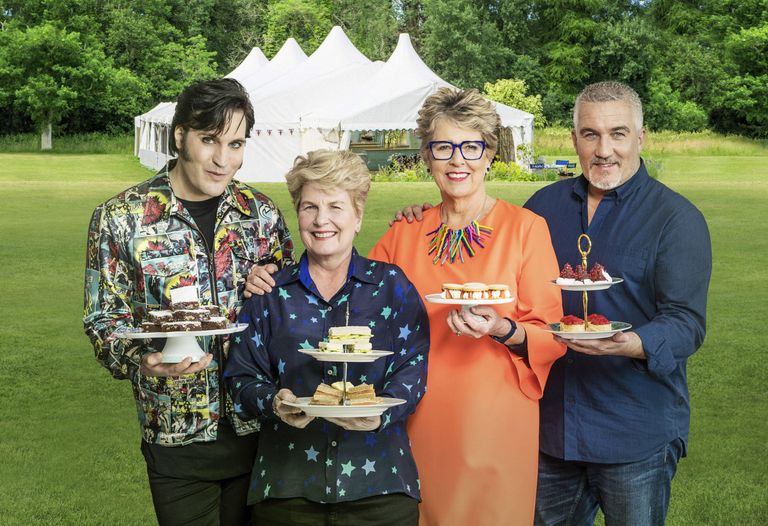 Anyone who enters The Great British Bake Off has their eyes on the final but have you ever wondered what the actual prize is? It might surprise you...
The Great British Bake Off (opens in new tab) is finally back on our screens and week one kicked off with biscuits (opens in new tab) in a change from previous years.
Although it's early days and there is still another nine weeks to go, we've already had our first rude bake of the series and the contestants and judges already know who has won.
With any luck, judge Prue Leith won't tweet the winner prematurely this year...
By entering a competitive reality show like the Bake Off (opens in new tab) the contestants must have their eye on getting to the final and being crowned the Bake Off champ for 2018.
But what do the winners actually win? Other than Paul and Prue's approval which is, of course, priceless...
Unlike other shows there is no cash prize for the Bake Off winners and they are simply awarded a bouquet of flowers and a cake stand.
Bake Off winners and favourites: Where are they now? (opens in new tab)
When the show is over and the winner has claimed their crown, it's then up to them to bag a book deal or get their own cooking show.
Mum-of-three Nadiya Hussain (opens in new tab) has had several cooking shows since she won the show back in 2015.
Credit: BBC
Her most recent programme on BBC Two is Nadiya's Family Favourites (opens in new tab) and features sweet and savoury recipes fit for any occasion.
She's also had several cook books out and her new show has a book accompanying it including quirky recipes like fish finger lasagne (opens in new tab) and a ham and cheese pastry crown, (opens in new tab) which is perfect for big family breakfasts.
Bake Off winners benefit hugely from the exposure the show gives them and if they work hard and build up a loyal following they're got the potential to build a fortune.
Last year was the Bake Off's first series since moving to Channel 4 yet it remained one of the nation's favourite shows with 5.3 million people tuning in for the first episode and a further 700,000 watching on catch-up.
Could this year be even bigger? We'll have to wait and see...
Jessica currently works as a Senior Food Writer at Future. She writes food and drink-related news stories and features, curates product pages, tests, and reviews equipment, and also develops recipes that she styles on food shoots. An enthusiastic, self-taught cook Jess adores eating out and sharing great food and drink with friends and family. She has completed the Level 1 Associate course at the Academy of Cheese and is continually building on her knowledge of beers, wines, and spirits.