Cadbury are introducing another chocolate favourite to their Heroes collection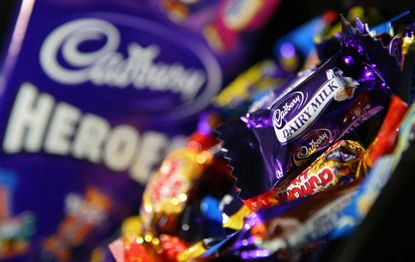 Cadbury has announced another chocolate treat will be added to their Heroes collection just in time for Easter.
The Cadbury Heroes selection is getting an 'eggstra' special seasonal twist.
You guessed it – just in time for Easter, you'll be able to pick up a Heroes sharing pouch containing mini packs of Cadbury's Mini Eggs, as well as all your usual favourites.
The special packs come with an RRP of £5.69, but one Twitter foodie has already snapped one up from Morrisons for just £4.
But, this isn't the only new addition you'll be finding in your box, tub or bag of Heroes soon.
Recently, we reported that miniature versions of the Double Decker, famous for its combination of chocolate, nougat and crisped rice, and the Crunchie, known for its much-loved honeycomb centre, will be packed into Heroes boxes from this month as well.
None of the other chocolates in the current selection will be replaced, Cadbury has assured fans. The current selection includes Cadbury Dairy Milk, Cadbury Dairy Milk Caramel, Éclair, Fudge, Twirl, Wispa and Crème Egg Twisted.
Chocolate lovers took to social media to express their approval of the move. 'Whoever decided to add Crunchie and Dinky Decker to Heroes tubs I love you,' one Twitter user declared.
'Sure, Brexit. But tiny Double Decker bars are being added to Heroes and they are calling them DINKY DECKERS,' another excited fan tweeted.
Another said simply: 'They're adding Crunchie to Cadbury Heroes, my life is complete x'.
It was news some had been awaiting for quite some time. Back in December 2017, one Twitter user had called for a 'petition to get Crunchie and Double Decker in Heroes boxes'.
And for Crunchie lovers in particular, the announcement brought a long period of misery and heartache to an end. Mini Crunchies were part of a previous Heroes line-up, and their removal had appalled many fans.
'Think I can remember crying the year they took the Crunchie out of the Cadbury's Heroes box,' one Twitter user recalled.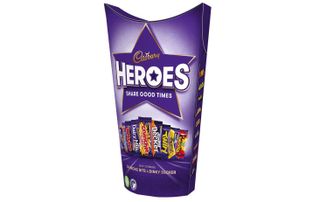 Crunchie was launched way back in 1929, while the Double Decker is a relative newcomer, first introduced in 1976. Cadbury's Mini Eggs entered our lives and hearts back in 1967.
Cadbury's Heroes were launched in 1999 in response to the introduction of Celebrations by rival chocolate company Mars.
Parenting advice, hot topics, best buys and family finance tips delivered straight to your inbox.
Samantha is a freelance writer at Goodto who has been with team since 2019. Initially trained in psychology, she specialises in health and wellbeing and has additionally written for magazines such as Women's Health, Health & Wellbeing, Top Santé, Healthy, Refinery29, Cosmopolitan, Yahoo, CelebsNow, Good Housekeeping and Woman&Home.