Lidl is recalling these chocolate bars urgently
Lidl have recalled a batch of their own-brand chocolate snacks, warning that they may be unsafe for people with allergies.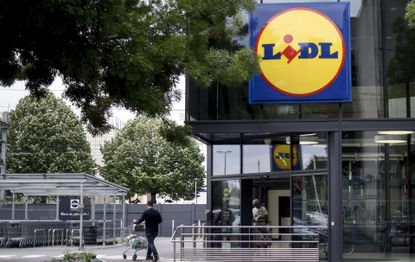 GoodTo newsletter
Sign up to the GoodTo Newsletter. You can unsubscribe at any time. For more information about how to do this, and how we hold your data, please see our privacy policy
Thank you for signing up to . You will receive a verification email shortly.
There was a problem. Please refresh the page and try again.
Lidl have recalled a batch of their own-brand chocolate snacks, warning that they may be unsafe for people with allergies.
200g packs of Mister Choc Filled Chocolate Fingers Hazelnut Crisp have been pulled from the supermarket's shelves because the label does not say in English that they contain wheat (gluten), barley (gluten), milk, hazelnuts and soya.
These ingredients are all potential allergens and could pose a risk to the health of someone with an allergy or intolerance to gluten, wheat, barley, milk or milk constituents, nuts or soya.
Only products with a Best before date of 13th August 2019 are affected. The packs contain 11 individually wrapped fingers. If you are allergic to nuts, milk, soya, wheat, barley or gluten, you should not eat them as they could trigger an allergic reaction. You can return any affected products to a Lidl store with or without a receipt for a full refund.
Lidl has also issued a point-of-sale notice and contacted allergy support organisations, who will inform their members about the recall.
Symptoms of a food allergy can include tingling or itching in the mouth, an itchy red rash, itchy eyes, swelling of the face and mouth, difficulty swallowing, wheezing or shortness of breath, dizziness, nausea, vomiting, diarrhoea and headaches. The symptoms usually develop immediately after eating, but in some cases they can take several days to appear.
One Twitter user joked, 'No it's just the shopping in Lidl that causes the headaches.'
According to the NHS, around one in 14 children under the age of three has at least one food allergy.
Allergies can make someone go into anaphylaxis or anaphylactic shock (opens in new tab), which can be life threatening.
A food intolerance is not life threatening, but can also cause symptoms like bloating, cramps and diarrhoea. Experts think this happens when the body has difficulty digesting certain substances.
Symptoms of a food intolerance usually occur several hours after eating.
Up to 20 per cent of adults and children are thought to be sensitive to certain foods.
Samantha is a freelance writer at Goodto who has been with team since 2019. Initially trained in psychology, she specialises in health and wellbeing and has additionally written for magazines such as Women's Health, Health & Wellbeing, Top Santé, Healthy, Refinery29, Cosmopolitan, Yahoo, CelebsNow, Good Housekeeping and Woman&Home.