Marks & Spencer fans are not happy the Dine in for Two meal deal has been axed
M&S fans are not happy!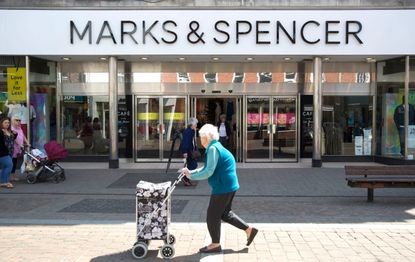 Marks & Spencers customers have reacted furiously to the news that the Dine in for Two meal deal has been cut. But fear not, we've got some alternative options to fill that meal deal shaped hole in your heart…
When you don't feel like cooking your own homemade dinner (opens in new tab) but also don't want to give in to a takeaway, supermarket meal deals are a convenient compromise.
The M&S Dine in Meal Deal, which launched 10 years ago, has long been one of the most popular deals out there, with several loyal shoppers hailing it excellent value for £10.
Main meal dishes include chimichurri beefsteaks and slow-cooked aromatic half duck, while side dishes range from comforting classics like cauliflower cheese, and fresh vegetables.
There was outrage earlier this year when the supermarket announced that the price would be increasing to £12, but news that the deal has been scrapped for the month has sent some shoppers over the edge.
One person tweeted: No more Dine In offers? Well that's one less reason to visit M&S then. No more impulse buys. #dineinforatenner.'
M&S has explained that they have swapped the meal deal with a 1/3 offer on selected new dishes to give customers the opportunity to try the new Autumn items and not limit them to the usual Dine In set up.
However, this has done very little to curb the criticism and people are still reeling over the decision.
One person said: '@marksandspencer first: no dine in for £10, then it goes up to £12, now no set price for dine in? Who is making these absurd decisions #nodinein #£10 #stupiddecisions #notimpressed' and another added: '@marksandspencer no it can't be true you haven't stopped the Dine In for 2 deals, that's my favourite offer ever! Bad idea honestly'.
Thankfully, the deal for three course and a bottle of wine will be back next month but in the meantime you can head to a few other supermarkets that have similar deals.
There is a Tesco Finest, Morrisons The Best and Asda Extra Special meal deal, all of which include one main, one side, one drink and one dessert and are £10.
Some supermarkets have a wider range of options than others but if you're really missing the M&S deal it could be worth popping into your other local supermarkets and rotating their deals!
Have you tried any of the other supermarket dine in meal deals? What are you favourite combinations? Head over to our Facebook page to share your tips!