Marks & Spencer is about to introduce a huge change in stores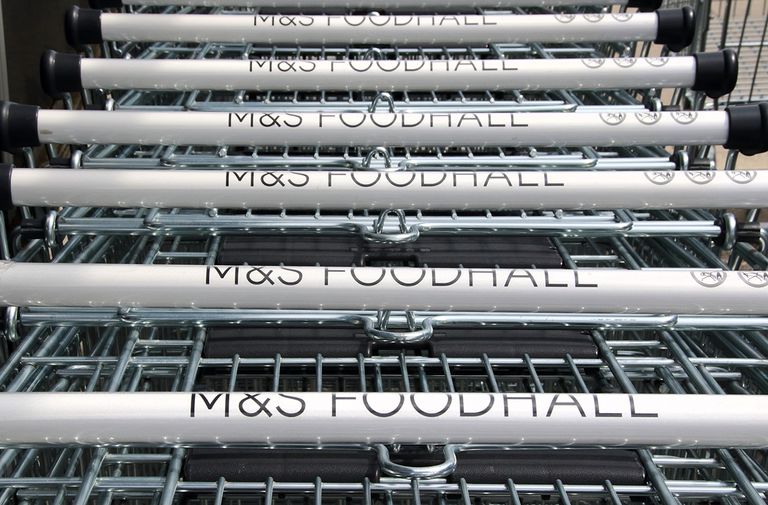 (Image credit: LightRocket via Getty Images)
Marks & Spencer is introducing a huge change to stores.
The high-street retailer is introducing a scheme where customers can bring their own food containers to the store's fresh food counters in an attempt to reduce packaging waste.
The scheme was launched earlier this week at the store's fresh food-to-go Market Place counters and encourages shoppers to reduce the amount of single-use packaging being use by offering customers 25p off every meal if they do bring their own food containers.
Read more: 15 ways to reduce plastic waste (opens in new tab)
'Our priority is to reduce single-use packaging and ensure any we do use can be reused or recycled, as we work towards our 2022 target for all our packaging to be widely recyclable,' said Paul Willgoss, director of food technology at Marks & Spencer.
'Our Market Place containers are already widely recyclable, but we want to go a step further with the introduction of an incentive to encourage customers to switch to reusable containers.'
Although the majority of the store's packaging at Market Place counters is already recyclable, the new scheme is trying to encourage reuse rather than recycle.
Because of this, they already offer 25p off hot drinks purchased in store if customers bring their own reusable cups.
Earlier this year, the company announced plans to make all of its packaging 'widely recyclable' by 2022.
The store has also introduced recycling bins, where customers can drop off plastics including crisps packets and sauce sachets.
Read more: Waitrose asks shoppers to 'bring-your-own containers' to reduce plastic waste (opens in new tab)
Environmental charity Hubbub has praised Marks & Spencer over their eco-friendly move, with CEO and founder of the organisation Trewin Restorick saying: 'People are rightly concerned about the environmental impact of single-use packaging.
'It is massively encouraging to see M&S become the first major retailer to offer customers a financial saving encouraging them to make an important change to their shopping habits.
'We hope customers will respond positively and other retailers will follow this lead.'
Aleesha Badkar is a lifestyle writer who specialises in health, beauty - and the royals. After completing her MA in Magazine Journalism at the City, the University of London in 2017, she interned at Women's Health, Stylist, and Harper's Bazaar, creating features and news pieces on health, beauty, and fitness, wellbeing, and food. She loves to practice what she preaches in her everyday life with copious amounts of herbal tea, Pilates, and hyaluronic acid.