Waitrose asks shoppers to 'bring-your-own containers' to reduce plastic waste
The supermarket has announced an exciting new scheme designed to cut plastic and packaging waste.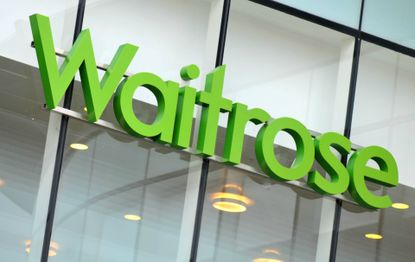 Supermarket Waitrose has announced an exciting new scheme designed to cut plastic and packaging waste.
Shockingly, the top 10 supermarkets in the UK produce 810,000 tonnes of throwaway packaging each year. And while we're using fewer plastic bags than ever, with Morrisons rolling out paper bags (opens in new tab) across all its stores last month, campaigners say there's still much more to be done to reduce plastic waste. (opens in new tab)
Now Waitrose has taken the lead, in a move thought to be a UK first.
The scheme, which is being tested at a Waitrose store in Oxford, will see hundreds of products taken out of their standard packaging and put into special dispensers. Customers can bring their own refillable containers or borrow a box (for a £5 deposit) to fill from the dispensers.
The trial will include fruit, vegetables, pasta, rice, cereals and lentils, as well as freshly ground coffee, Ecover detergent and washing up liquid. Customers will even be able to get wine and beer 'on tap' as part of the scheme.
But that's not all. Plastic wrapping will be removed from plants and flowers and replaced with recyclable craft paper, and the store will introduce the UK's first frozen fruit pick and mix selection, which will include mango, pineapple and strawberries. Yum.
And in even better news, products purchased from the refill stations will be up to 15 per cent cheaper than their packaged equivalents!
The trial runs until 18th August. Tor Harris, a spokesperson for Waitrose & Partners, explained: 'We are determined to build on the work we've already done to reduce packaging, and this test will take our efforts to a whole new level as we help the growing number of customers who want to shop in a more sustainable way.
'This test has huge potential to shape how people might shop with us in the future so it will be fascinating to see which concepts our customers have an appetite for.'
Greenpeace UK ocean plastics campaigner Ariana Densham called the move a 'genuinely bold' step.
'Lots of supermarkets are starting to sell loose fruit and vegetables, which is good,' she commented. 'But more importantly this kind of innovation could spark a refill culture that's so desperately needed to cut plastics in mainstream shops.'
Samantha is a freelance writer at Goodto who has been with team since 2019. Initially trained in psychology, she specialises in health and wellbeing and has additionally written for magazines such as Women's Health, Health & Wellbeing, Top Santé, Healthy, Refinery29, Cosmopolitan, Yahoo, CelebsNow, Good Housekeeping and Woman&Home.