Morrisons launches a Chocolate Orange Gin Liqueur in time for Christmas – and it's glittery!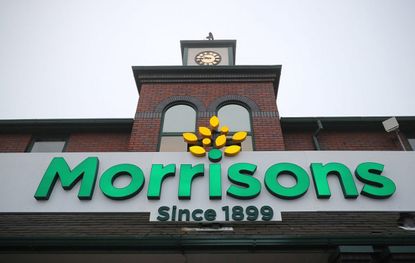 What's a Christmas party without a festive drink or two? If you've got a sweet tooth, you're going to love Morrisons' latest offering.
Orange is the flavour of the season. We've already seen Clementine Diet Coke (opens in new tab) and Cadbury Twirl Orange (opens in new tab), now Morrisons are selling a chocolate orange gin liqueur.
According to Morrisons, 'this festive inspired tipple features notes of both zesty oranges and velvety chocolate'. Yes, please!
We're sure this gin liqueur will be a show stopper at any festive party, and could even inspire you to create your own seasonal, shimmering cocktails with it. We can't wait!
Read more: Aldi are bringing out a glittery candy cane gin – and it's very affordable! (opens in new tab)
Or, like any gin liqueur, you can enjoy it on its own as well. We reckon this one will be the perfect after dinner drink this season, given its resemblance to the classic Terry's Chocolate Orange.
Keen to get involved on the orange trend this season, Mike Kenny, Morrisons Spirits Buying Manager, said: "We know our customers are on the lookout for chocolate and orange combinations over the festive period, so we're excited to be able to offer this exciting new gin liqueur."
If chocolate orange isn't your thing, Morrisons are also offering three other festive gin liqueurs to help you celebrate.
The first is a dreamy combination of plum, maple and cinnamon, for those of you who want something a little spicier.
Or, for something sweet and tangy, you can pick up a passionfruit gin liqueur. Sounds like that one will be moreish!
Last but not least there's Orange and Rhubarb, if you're less fussed about chocolate and would like something citrusy and juicy.
Thankfully we don't have long to wait before we can start grabbing these bottles off our local shelves. They're available now until 24th November for just £10 a bottle.
After then, they'll be going up to £12, so now's the time to stock up!
These gins aren't currently available online, so you'll have to head to your nearest store if you want to try them. We're sure it'll be worth the trip though.
Which of these gin liqueurs will you be trying this season? Let us know on Facebook!