Coca-Cola is launching Clementine Diet Coke for Christmas and we're excited already
The festive flavour will soon be available to buy in a supermarket near you…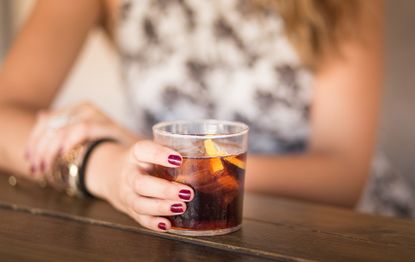 (Image credit: Getty Images/iStockphoto)
The festive flavour will soon be available to buy in a supermarket near you…
Back in April, Coca-Cola got coffee lovers all excited when they announced that they'd be bringing cold brew coffee and coke together in a new Coke Coffee (opens in new tab) blend.
And now fans of fizzy drinks and festive beverages have a new reason to be cheerful, with the launch of Clementine Diet Coke!
'We're excited to announce the launch of a new limited-edition flavour, Diet Coke Clementine,' marketing director Kris Robbens confirmed. 'Full of festive flavour and with no sugar, it's the perfect drink for the lead up to Christmas.'
Read more: A Harry Potter beauty advent calendar is coming this Christmas (opens in new tab)
Last year, Coca-Cola introduced a cinnamon-flavoured Coke Zero in time for Christmas, but this year's zesty twist looks set to be an even bigger hit – perfect for fans of the brand's fruity limited editions, which have included strawberry, raspberry, mango, peach and cherry.
'Like the sound of that,' one Instagram user commented. 'This sounds reet nice,' another agreed. 'Christmas present sorted. Case of this,' wrote a third.
Read more: Sony is bringing back its Christmas movie channel (opens in new tab)
But not everyone was sold. 'Ooh not sure how we feel about that,' one person wrote.
You'll have to wait until mid-October to make up your mind, as that's when 500ml and 1.25 litre bottles of the festive treat will land in ASDA, Sainsbury's, Tesco and Morrisons.
The new flavour will only be available as part of the Diet Coke range, not regular Coca-Cola or Coke Zero. Like all drinks in the range, it'll be sugar- and calorie-free.
Each supermarket will set their own price, but you can expect to pay between £1 and £1.45 for a bottle. And while Coca-Cola hasn't revealed how long Diet Coke Clementine will be sticking around for, since it's a festive limited edition, we suggest you get your skates on when it hits the shelves.
We reckon this sounds like the perfect festive pick-me-up… After all, it's never too early to start getting excited about Christmas.
Samantha is a freelance writer at Goodto who has been with team since 2019. Initially trained in psychology, she specialises in health and wellbeing and has additionally written for magazines such as Women's Health, Health & Wellbeing, Top Santé, Healthy, Refinery29, Cosmopolitan, Yahoo, CelebsNow, Good Housekeeping and Woman&Home.