We earn a commission for products purchased through some links in this article.
At last! The winner of the Great British Bake off 2015 has been revealed. And the winner of the Great British Bake Off 2015 is… Nadiya Hussain.
"I'm never going to put boundaries on myself ever again, I'm never going to say I can't do it, I'm never going to say maybe," said Nadiya, when she learned she had won. 
It was a tense final, with filled iced buns, raspberry mille feuille and show-stopping classic British cakes – which the finalists had to make PERFECTLY.
Nadiya joins previous Bake Off winners including Edd Kimber, Jo Wheatley and John Whaite.
"I'm really proud of Nadiya," said Mary Berry. "So not confident to start with and over the weeks, she has grown and grown and learnt, herself, that she can do it." 
It's been the most watched Bake Off series, with around 10 million viewers watching each episode – more popular than Downton Abbey and The X Factor. There have been bakes no one has heard of, collapsing cakes and leaning towers of choux pastry. There's been staring at ovens, tears and for the first time, some genius facial expressions (thanks Nadiya!).
The signature challenge saw the contestants take on two types of filled iced buns, with enriched dough and shaking hands. Ian forgot the sugar on one of his bakes (!) but also produced "heaven on a plate", Tamal struggled with timing but Nadiya "ticked the boxes", according to Paul.
The technical challenge was raspberry mille feuille – chosen because all three finalists had previously struggled with pastry! Ouch. Nadiya came top, Ian in second place and Tamal third.
Then it was time for the showstopper challenge. As a storm gathered, the contestants made their Bake Off final-worthy versions of a classic British cake – something simple, but baked to perfection. There was thunder, and a lot of tension in the tent…
"Every single thing they bake or prepare has to be the very best they canproduce," said Paul, at the start of the final episode. Mary claimed she couldn't call it – and neither could we at first (though we have been harbouring a not-so secret crush on Nadiya – see our 18 reasons why Nadiya is the real winner of GBBO, no matter what happens).
For more on the show, our #Bakealong challenge and recipes from previous GBBO winners, take a look at our Great British Bake Off recipe collection.
Nadiya is a 30-year-old mum who been baking up a storm in the kitchen for 10 years now, after learning all about it at school. Her family own a restaurant and she has proved she knows her stuff when it comes to food glorious food!
Ian, 41, is a travel photographer – in fact, he's the Dalai Lama's personal photographer when he visits the UK! Yes, really! He's been baking for 6 years and loves it.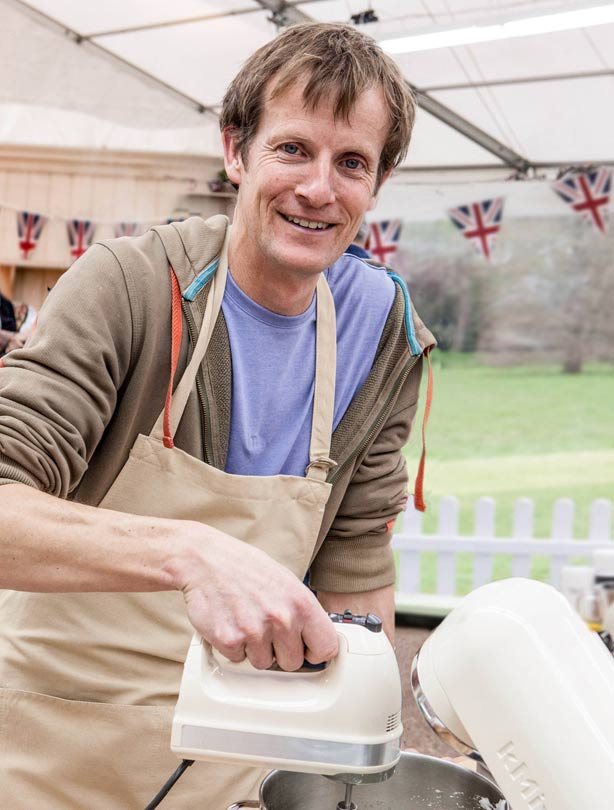 Tamal is a trainee anaesthetist who works at Manchester hospital and was taught to bake by his older sister. He even made her wedding cake!
We think this series of the Great British Bake Off might just be the best one yet… don't you think?!