We earn a commission for products purchased through some links in this article.
We know, we know – why are we trying to improve on perfection? Classic macaroni cheese is a wonder in it's own right – with it's cheesy, gooey, deliciousness, crispy top, and ability to welcome anything from chopped pancetta to sliced fried onions, it's a stodgy hug in a bowl.
SEE?
However, whilst it's incredibly difficult to beat the original, we have to say, we think some of these intrepid recipe explorers might just have succeeded. From mac and cheese pizza to some of the most insanely good meatballs you'll ever lay eyes on, here are 19 AMAZING things you had no idea you could do with this wonder food.
Prepare to have a blown mind and an exceptionally full belly…
1. Mac 'n' cheese pizza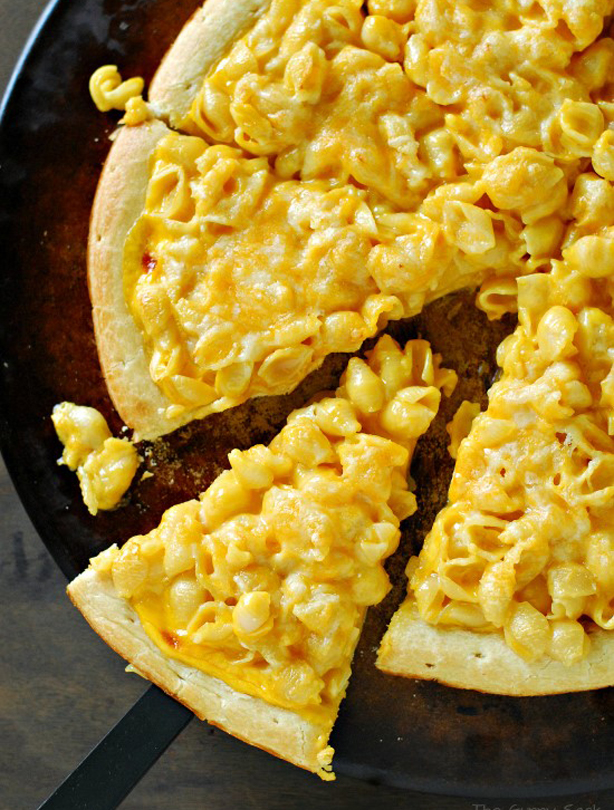 Get the recipe: The Gunny Sack
Because what could make cheese and carbs even better? Oh, that's right, more cheese and carbs.
2. Bacon and macaroni pie
Get the recipe: Buzzfeed
Pastry? Pah? Replace your usual crust with crispy bacon and reap the salty, delicious rewards.
3. Mac 'n' cheese bites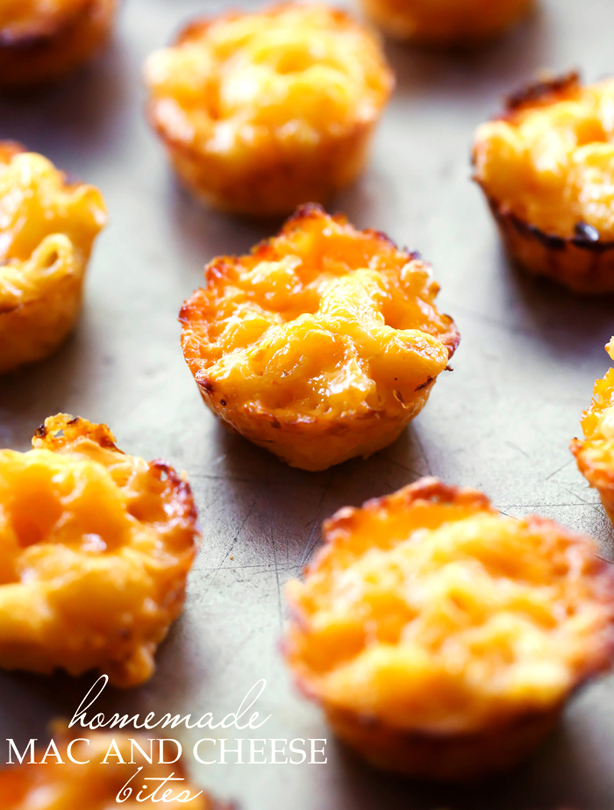 Get the recipe: Chef In Training
Can't handle your mac all in one go? These baked bites are perfect for little hands (or fitting multiples into big mouths).
4. FRIED mac 'n' cheese bites
Get the recipe: Thrifty Jinxy
Oh, well why the hell not. Roll into balls and add some breadcrumbs for good measure.
5. Macaroni cheese burger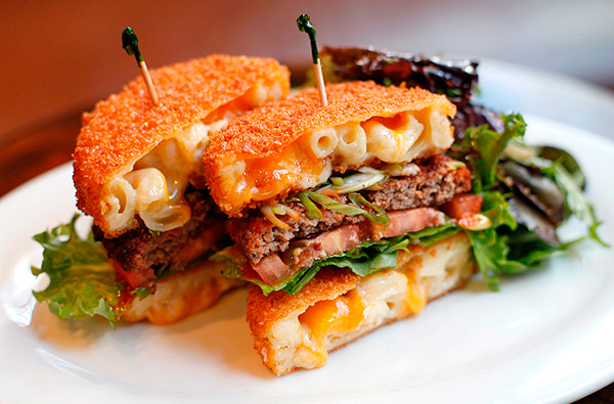 Get the recipe: People
Topping your patty with your favourite pasta brings a whole, new, tastebud-melting meaning to the word 'cheeseburger'.
6. Macaroni cheese burritos
Get the recipe: Oh Bite It
Wrap up your mac in a comfy burrito blanket. You could even bake them in the oven and turn them into enchiladas!
7. Mac 'n' cheese cupcakes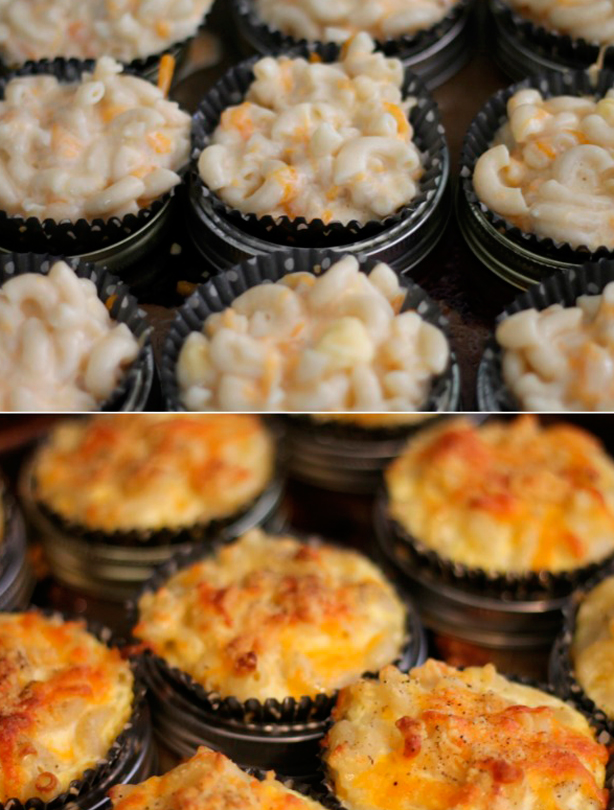 Get the recipe: Nessa Makes
Thankfully, they don't come with frosting. Just more drool-worthy cheese.
8. Mac 'n' chilli cheese fries
Get the recipe: Buzzfeed
Chips? Good. Chilli? Good. Macaroni cheese? GOOD. This triple threat is easy to prepare and ridiculously good to eat.
9. Macaroni cheese fritters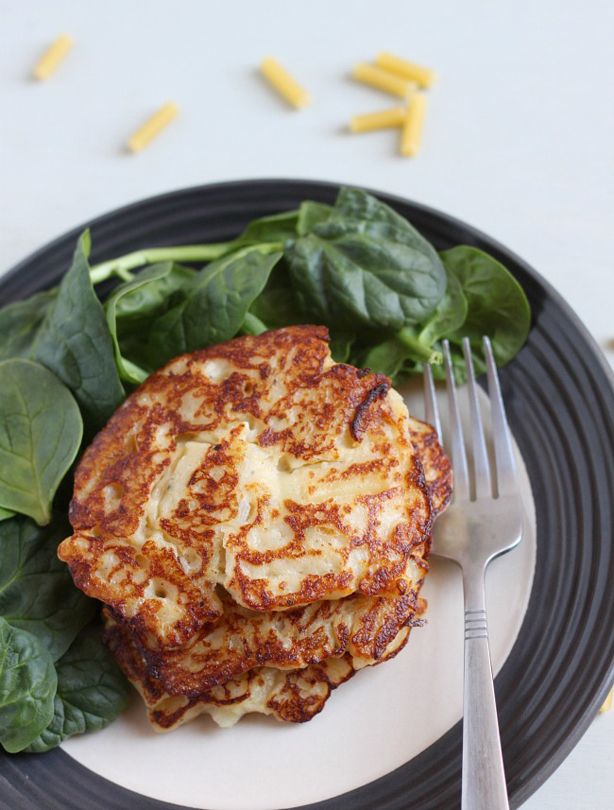 Get the recipe: Amuse Your Bouche
You know that crispy bit you get on the top of macaroni cheese that everyone fights over? This has it on ALL SIDES. Fire up that frying pan immediately.
10. Macaroni cheese hotdogs
Get the recipe: Taste and Tell
Makes that usual squirt of mustard look a bit lame in comparison, doesn't it?
11. Mac 'n' cheese meatballs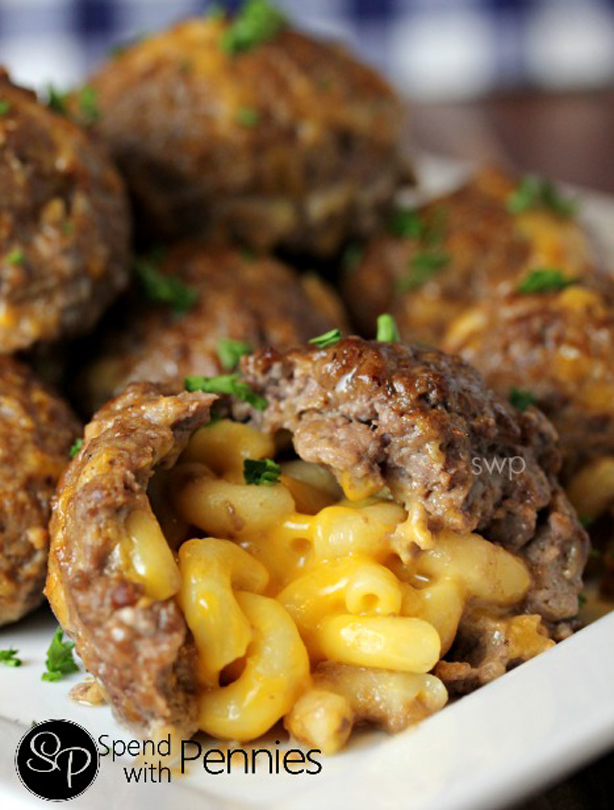 Get the recipe: Spend with Pennies
Imagine cutting open a meatball (a pretty good experience anyway) and finding an oozy pool of cheesy goodness. Heaven.
12. Macaroni cheese stuffed peppers
Get the recipe: Le Creme De La Crumb
These are the mac recipe for those that want to pretend that they're being healthy. That colourful pepper might well be one of your 5-a-day, but sadly, cheese is not.
13. Macaroni cheese baked potato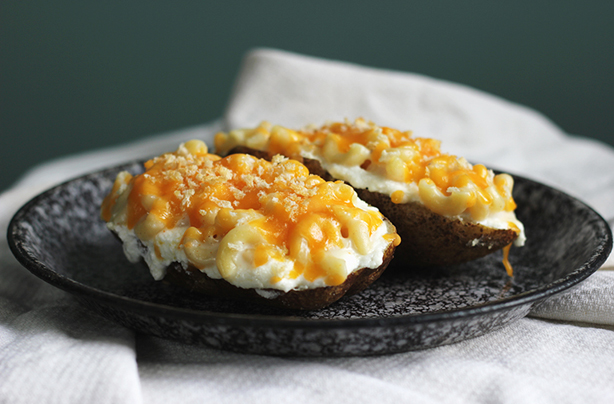 Get the recipe: The Merry Thought
No baked potato has ever been made worse by the presence of cheese. Forgo your usual grated handful and go for a layer of ricotta, topped with cheesy pasta joy.
14. Macaroni cheese pancakes
Get the recipe: GoodToKnow
Pancakes are for life, not just for February! Top your batter with mac and serve with a giant blob of ketchup.
15. Mac 'n' cheese quesadillas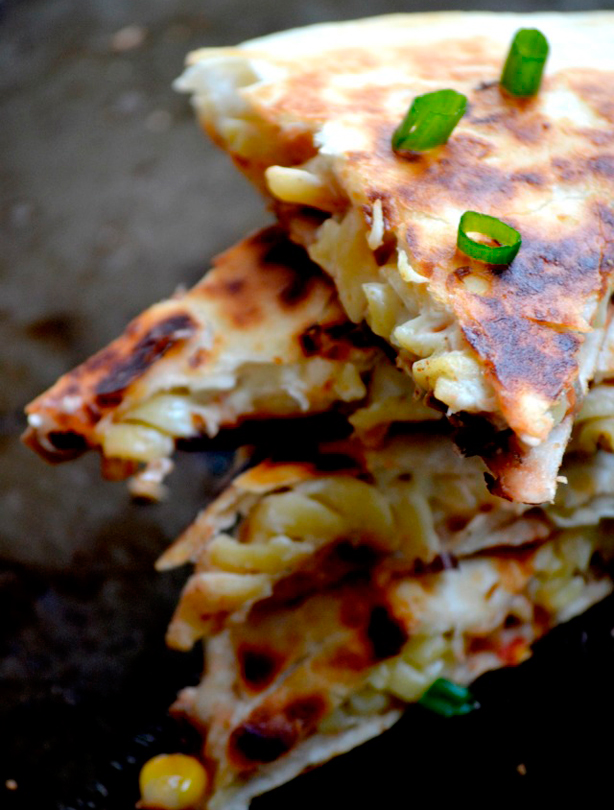 Get the recipe: Bakeaholic Mama
Wraps and cheese are natural bedfellows. This easy idea is just good sense.
16. Macaroni cheese ravioli
Get the recipe: The Food In My Beard
You know what macaroni cheese needs? AN EXTRA PASTA LAYER. This recipe wraps baked squares of macaroni in fresh pasta, for an even doughier, delicious experience.
17. Mac 'n' cheese taco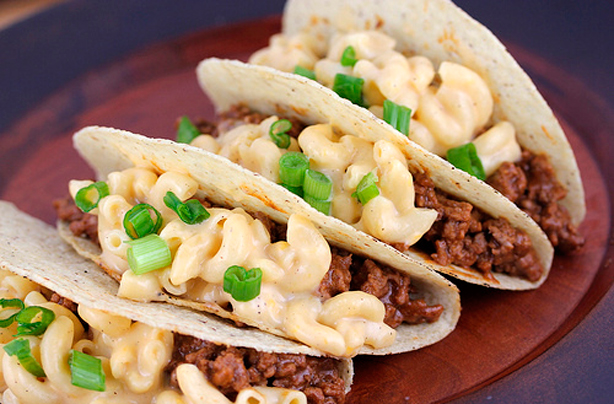 Get the recipe: Blog Chef
The best thing about this is that you don't have to choose between mince and macaroni. You can have both!
18. Grilled mac 'n' cheese sandwich
Get the recipe: Kirbie Cravings
Just imagine the crust on this bad boy.
19. Macaroni cheese cone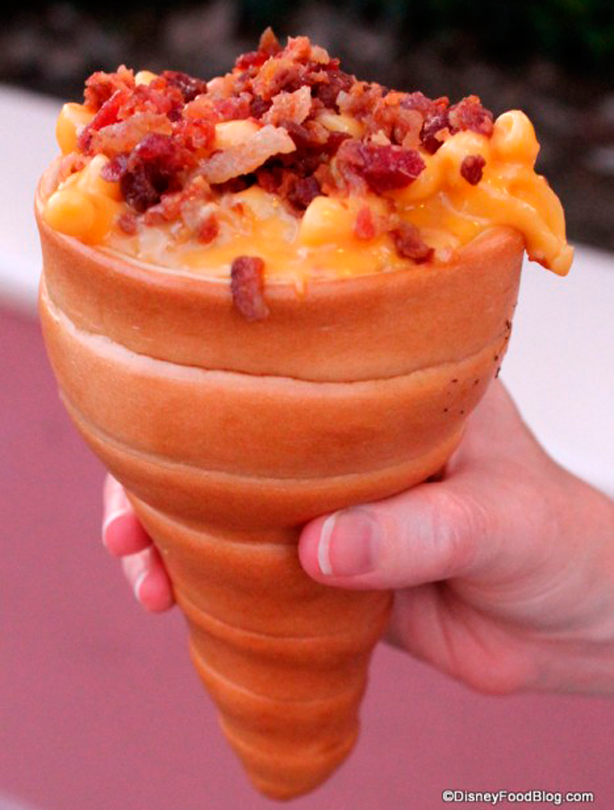 DON'T get the recipe: Disney Food Blog
Sadly, there's no recipe for these, as they're a now defunct treat that used to be served at Disneyland. But if you manage to come up with a recipe for a spiral of dough filled with mac 'n' cheese and topped with bacon, we want to be the first to try it, please.