15 things you NEVER knew about The Great British Bake Off
Think you know everything there is about Bake Off? Think again!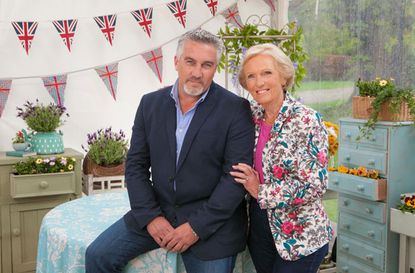 Finally, it's the time of year we've all been waiting for! Yes ladies and gentlemen, The Great British Bake Off is back.
If, like us, you can't get enough of the show, you might think you know everything there is to know about the Bake Off. But you may need to think again, because we've discovered a whole host of weird and wonderful facts about the show that will be news to you!
We've done a bit of digging to find out some of the craziest secrets that you probably never knew about Mary, Paul and the rest of the stars, just so you can indulge a little bit more about your favourite TV show.
From Mary Berry's guilty pleasures and who was really meant to judge the show when it first launched, to how often the ovens have to be tested (let's just say it's a lot!) these facts will definitely shock and surprise you.
Plus, you get the satisfaction of being able to impress your friends and family with your new-found Bake Off knowledge too!
Here are 15 things we bet you never knew about The Great British Bake Off...
1. Paul Hollywood wasn't the first choice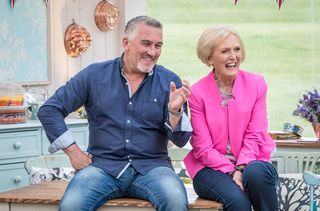 The Fabulous Baking Boys, Dan Lepard and Rick Stein were in the running to go alongside Mary Berry and judge the Bake Off before our beloved Paul was contacted. We're glad he ended up with the job; Mary and Paul are definitely a recipe for success!
2. Mary Berry fed Sue Perkins horse meat!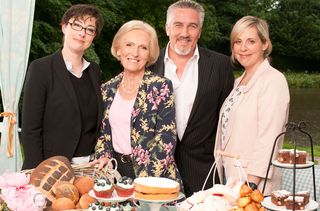 Before the Bake Off, a historical series 'The Supersizers' saw Mary introducing post-war rations to Sue in a segment on the 1950s. Some of the food included tinned salmon and horse. It's safe to say that Sue was not impressed with these dishes, 'It had a burned, gristly side, and a bit of hair on it'. Working with delicious cakes on Bake Off was definitely a step up then!
3. Mary loves a bit of Jeremy Kyle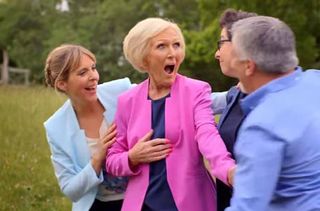 Mary is said to have rather enjoyed the show after being introduced to it by Mel and Sue, although there is the slight possibility she doesn't actually realise that it's real life and thinks that it's a drama - no Mary, this all really happens, we promise!
4. Applying for the show is a very lengthy process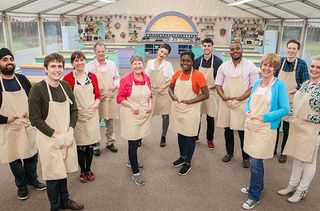 If you're thinking about applying, make sure you have a lot of spare time, as the application form alone is eight pages long! It includes questions about your lifestyle, your experience level with various different baked goods and a rather open ended question 'why do you bake?'.
But that's not the end of it! After is a 45-minute phone call, an audition in London, screen tests, even a meeting with the show's psychologist. At least we know each contestant really does deserve his or her place!
5. Paul was bribed to become a baker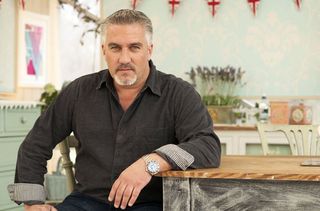 Paul Hollywood initially had no interest in joining the trade, and instead he went to art school to study sculpture before signing up to join the tank regiment when he finished. The only thing that changed his mind was the offer from his father of £500 and a car if he agreed to get a hair cut and join him in the baking industry. Luckily, it looks like he made the right decision to pursue baking. That certainly sealed the deal!
6. The ovens have to be tested every single day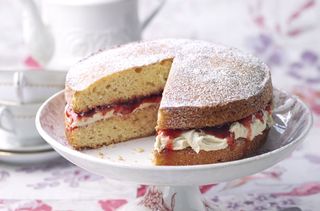 The GBBO team are clearly prepared and don't leave any room for mistakes! Every day the ovens are tested by cooking a Victoria sponge cake, in every oven - that's a lot of cake and we wonder who has the oh-so terrible job of making sure those sponges don't go to waste...
7. Contestants have to wear the same clothes all weekend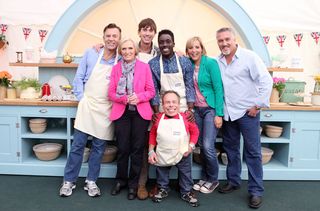 To keep consistency during the episode, the contestants are asked to wear the same clothes all weekend, despite the fact it's filmed over two days. This may not be the most practical idea as we know how messy we get when we're baking, so the contestants definitely have to be careful! Did you notice that they never change clothes during an episode?
8. Bake Off was the most watched programme of 2015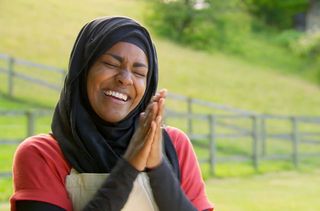 2015's final saw around 13.4 million people tune into the show to see Nadiya Hussain crowned the winner, which was more than the likes of Britain's Got Talent and Strictly Come Dancing. It's definitely not a surprise for us as we love to tune into Bake Off every week, and couldn't wait for the final!
9. GBBO is popular in America too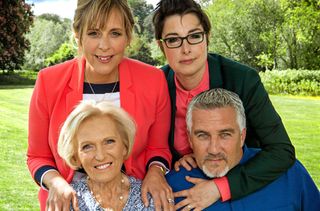 Across the pond, The Great British Baking Show, as it's known over there, is an absolute hit! 'Bake Off' was already copyrighted in America, but the change in name certainly doesn't stop them from avidly tuning in, even months after the episodes have been aired in the UK. It definitely portrays some of the great things about Britain so we're glad that they are loving it as much as we are!
10. The show is based on village fetes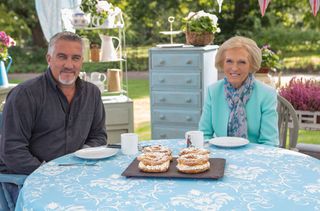 The show's creator, Anna Beattie, thought that there was something about village fetes and baking competitions that could be captured for television and would be really entertaining. On paper it doesn't necessarily sound like a good idea for a television show, but clearly it's proved itself as we all love it! What an original idea.
11. Mary and Paul don't socialise with the contestants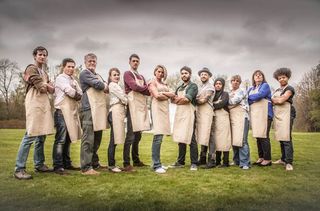 In a bid to keep the relationship between judges and contestants professional, Paul and Mary don't socialise outside the marquee. However, contestants are encouraged to become friends with each other and Mel and Sue are said to keep in contact with them via email... how lovely!
12. The idea was pitched for 4 years before it was eventually picked up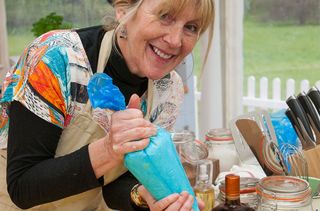 Many TV producers thought that the idea of watching people bake on TV would be horribly dull. And yes, when you put it like that, the idea doesn't exactly sound like the most exciting thing in the world! However, we bet those producers who turned it down are now kicking themselves that they didn't pick it up! Who could have predicted the success that it's had?!
13. Mary Berry is a fashion icon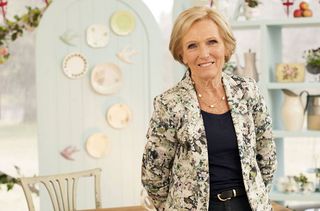 Doesn't she look lovely! We all love Mary's bright and delightful clothing and she is definitely influencing the clothing choices of the British public. A floral bomber jacket sold out in Zara after she wore it on the show. Some were even auctioned on eBay for up to £200, wow!
14. Contestants have to pay for their own ingredients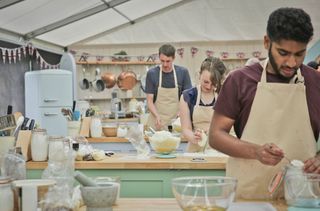 What?! We were really surprised to find out this one! Contestants are only provided ingredients for their recipes if they get to the final rounds of the competition. With the amount of baking and the recipes that they are attempting this must be quite a pricey venture for the contestants.
15. Washing up is done by hand!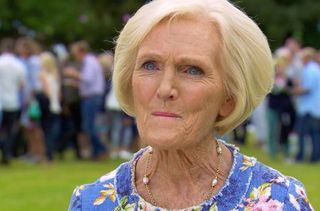 As you can imagine, dishwashers are way too loud to be in the background while filming and would also take too long, so all of the washing up is done by hand by home economists - don't worry Mary, at least you don't have to do it! Let's hope they have washing up gloves so wrinkly fingers are spared!
Do you know any strange facts about The Great British Bake Off? Comment below to tell us!
Parenting advice, hot topics, best buys and family finance tips delivered straight to your inbox.
Trusted, informative, and empathetic – GoodTo is the ultimate online destination for mums. Established in 2007, our 15-year-strong archive of content includes more than 18,000 articles, 1,500 how-to videos, and 7,000 recipes.