Are fuel prices coming down?
Are fuel prices coming down - and could they fall further?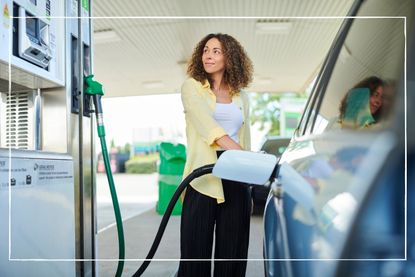 (Image credit: getty images)
After months of high petrol and diesel prices that left millions of motorists desperate to know how to save money on petrol (opens in new tab), motorists will understandably be wondering: are fuel prices coming down?
Many drivers will have noticed that pump prices eased off during the summer. In fact, petrol prices fell by 12p in August, the largest monthly drop on record, according to the RAC (opens in new tab), while the average price of a litre of diesel dropped 8.35p.
The average price of a litre of unleaded now stands at 166.27p (as at 14 September), while diesel costs 182.13p on average.
This is in stark contrast to the eye-watering prices seen in June, when prices at the forecourt were about 191p per litre of petrol and 199p per litre of diesel.
However, petrol and diesel prices continue to fluctuate daily, and the recent drop in prices is not necessarily a sign that they will fall further, and they could even rise again.
Are fuel prices coming down?
Petrol and diesel prices have dropped recently. The average cost of filling a 55-litre petrol car shrunk by £6.77 in August, from £100.16 at the start of the month to £93.39 at the end of the month, according to the RAC.
For diesel drivers, it now costs £4.59 less to fill a 55-litre car than it did a month ago, with costs down from £105.63 to £101.04.
RAC spokesperson Rod Dennis (opens in new tab) said: "12p a litre is a lot to come off prices in a single month so there's no doubt things could be worse, but in reality, drivers of petrol vehicles are still invariably getting a raw deal at the pumps."
This is because he believes retailers are choosing not to pass on in full the reductions in the wholesale price of unleaded that they've been benefiting from. He warns that drivers face a "postcode lottery" as prices vary wildly depending where they live.
According to the AA, Essex and East Anglia tend to have the most expensive fuel prices, while Northern Ireland has the cheapest.
Will fuel prices go down as wholesales prices drop?
Not necessarily. While wholesale prices of both petrol and diesel have fallen, motor groups say that savings are not being passed onto retailers fast enough.
AA (opens in new tab) fuel spokesman Luke Bosdet said: "Falling pump prices provide the first piece of good news in this cost-of-living crisis. The question now is how much of the potential savings will be passed on to the consumer.
"As usual, the fuel trade shows itself very reluctant to pass on lower costs and give relief to hard-pressed motorists."
In March, the former chancellor Rishi Sunak announced a 5p per litre reduction in fuel duty (which will remain in place until March 2023), but campaigners say it has done little to prevent soaring prices.
Will petrol and diesel prices continue to fall?
While motorists have been happy to see cheaper prices at filling stations, the RAC says they should brace themselves for fuel costs to rise again.
It says that if oil production is cut, oil prices will rise, leading to higher prices at the pump. The sterling/US dollar exchange rate also affects petrol and diesel prices, and this could push the cost of fuel up too.
The RAC is calling for prime minister Liz Truss to give more financial assistance to drivers, such as a bigger cut in fuel duty.
Senior Digital Editor, MoneyWeek.com
Kalpana is an award-winning journalist with extensive experience in financial journalism. Her work includes writing for a number of media outlets, including national papers and well-known women's lifestyle and luxury titles, where she was finance editor for Cosmopolitan, Good Housekeeping, Red and Prima. She started her career at the Financial Times group, covering pensions and investments. As a money expert, Kalpana is a regular guest on TV and radio – appearances include BBC One's Morning Live, ITV's Eat Well, Save Well, Sky News and more.