Best budgeting apps for families (#5 is great if you love cash stuffing)
We look at the best budgeting apps for families, including HyperJar, GoHenry and Snoop, and explain if they actually work and how safe they are to use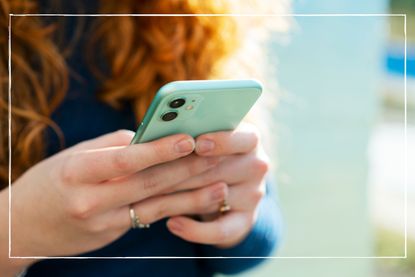 (Image credit: Getty Images)
The best budgeting apps can help you cut your spending, plan ahead for big ticket items, and save or invest for the future. So, if you want to make the most of your family finances, a budgeting app can help.
You might already be used to using apps for pocket money and to help teach your children about money, but there are a whole host of budgeting and money saving apps to help adults manage their finances effectively. This can be essential for parents looking for ways to save for their child's future.
Some budgeting apps use something called Open Banking to display all of your bank accounts in one place, while a handful go even further and examine your household bills and suggest cheaper tariffs for energy, broadband and other essentials. Scott Mowbray, co-founder of budgeting app Snoop, said: "Open Banking is a way of securely sharing your financial data with trusted third-party providers to help you save money and make better financial decisions. Apps like Snoop have the same high security standards as your bank and are regulated by the Financial Conduct Authority."
Here's a rundown of six the best budgeting apps, how they work, how much they cost, and where to download them.
Best budgeting apps for families
1. Snoop
Snoop is a free app which helps families track spending and cut bills. It uses Open Banking to connect your bank accounts and credit cards, and show all your financial information in one place.
It helps families keep on top of household bills by flagging price hikes and better deals, as well as alerting users to any subscriptions being paid for but not used.
"Snoop uses Open Banking data to deliver personalised insights to help consumers take control of their finances, cut the cost of living, and save both time and money," says Snoop's co-founder Scott Mowbray. "It also comes with a unique budgeting service which can be set up in two taps. It's like giving your bank a brain."
How can I get it? Scan the Snoop QR code with the camera on your smartphone to get the app on the App Store, Google Play Store or Huawei Gallery.
2. Emma
Emma is a money management app that uses Open Banking to group all your bank accounts in one place. The app is connected to more than 30 banks in the UK, so as long as you've opted into Open Banking with your bank, you can connect all the bank accounts, savings accounts and credit accounts you have. Once they're linked, you can track your income and outgoings in one place.
Emma can analyse your transactions, track which categories you're spending the most on, and list any regular payments to help you come up with a savings strategy to suit your family.
"If you struggle to keep on top of your spending habits, Emma is a good app to look at. It'll help you see where you're spending the most money, and if there's anything you're paying for that you could do without," says Tom Church, co-founder of money-saving community LatestDeals.co.uk. "For example, I found it helpful to see exactly how much I was spending on food every month. When I saw the total cost of supermarket trips, takeaways and eating out, I realised how much I was spending, and have since set a budget in the Emma app for that particular category."
How can I get it? Scan the Emma QR code to download from the App Store or Google Play for free.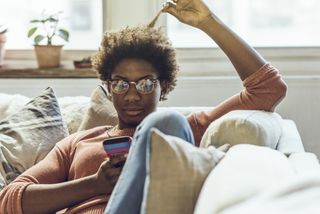 3. GoHenry
GoHenry is a debit card and app aimed at children, which can be used to teach them about money. It offers a prepaid Visa card for children aged between six and 18. Both the child and parents use an app to view the child's account, with the parent being able to set controls on spending as well as setting tasks for their child to complete to earn extra money.
Louise Hill, co-founder and CEO of GoHenry, said: "Teaching simple money habits through educational and interactive games is a brilliant way for kids to grasp financial concepts, such as earning, spending responsibly, saving and giving.
"Opening up conversations at home around money, by talking to kids about how much things cost and encouraging them to budget their own pocket money, can also act as a reminder for families to look at their own household finances."
How can I get it? Sign up on the GoHenry website or download the app from the App Store or Google Play. You can get a 30 day free trial, then it's £3.99 a month.
4. IE Hub
IE Hub is a secure app to help people manage their budget and debts. IE stands for income and expenditure. Users create a budget which includes debts as well as their family's income and expenditure. Using Open Banking, the information can be shared via the hub with any lenders and/or creditors the user owes money to, enabling creditors to set up affordable repayment plans.
Dylan Jones, CEO of IE Hub, said: "IE Hub empowers users who are overwhelmed with the amount of debt that they have, to complete one form in their own time, without the stress and anxiety that is often faced when completing income and expenditure forms over the phone with a stranger."
One cool feature is a Benefits Checker to help families claim any unclaimed benefits or sign up for social utility tariffs.
How can I get it? Sign up online for free at IE Hub.
5. HyperJar
HyperJar is an app inspired by the 'jam jar' savings method which focuses on forward planning, and is similar to cash stuffing, only virtual. HyperJar customers organise their money into multiple digital 'jars'. You can spend from each 'jar' directly with a dedicated HyperJar debit card, or share jars with other family members. The app also partners with brands to offer customers rewards and discounts.
Pauline Kent, from Norwich, is a HyperJar user and mother-of four. Before signing up she was finding it difficult to keep track of her spending. She said: "I use the app to plan exactly how much I have to spend on different things each week and month, from kids' lunches to petrol for the car and pet food. Because I have a better view of where all my money is going, I spotted a few subscriptions we were doubling up on - we had Apple Music and Spotify, for example, which is a waste. I feel back in control of my spending and that's a huge relief."
How can I get it? Scan the HyperJar QR code to be taken to the App Store or Google Play Store for the free app.
6. Hugo Energy
Hugo Energy is an app which works with your energy smart meter to help you manage and budget for your energy use. Ben Dhesi, Hugo Energy's creator, said: "The Hugo Energy App is designed to put you in control of your energy consumption, providing a clear and digestible picture of your energy usage, from daily all the way down to annual breakdowns. It's essentially your very own pocket-sized energy advisor.
"Unlike your usual in-home displays (IHDs), which can often be confusing or glitchy, the Hugo Energy App is very user-friendly and gives you real-time insights into your energy consumption, including alerts and notifications so you can manage your energy usage on the go."
Hugo can also help your family make more eco-conscious decisions such as using less energy or switching to a green tariff.
How can I get it? You can download Hugo for free at the App Store or Google Play Store, or sign up online.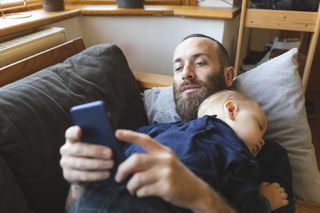 Do budgeting apps really work?
Budget apps can be really effective, but you do have to commit to using them. While you might be used to checking your bank account and seeing individual transactions, you might not have a clear view of the whole picture, like how much you spend on certain categories of bills.
By using a budgeting app, you can get a clearer understanding of how you spend, and even get tailored tips from the app on how you might be able to save further.
Are budgeting apps safe to use?
The best budgeting apps are safe and secure to use, but it's worthwhile doing your research and reading reviews before using one. There are also extra precautions you can take to ensure your money is as safe as possible. Where you can, choose strong passwords and enable Face ID to access the apps, and avoid accessing the apps on public Wi-Fi networks, as this can increase the risk of hackers getting their hands on your data.
It's also a good idea to monitor your accounts regularly so you can spot any unauthorised transactions early and call your bank straight away to mitigate the impact.
If you've not tried it before, understanding what budgeting is and how it can benefit your family is an essential starting point.
Parenting advice, hot topics, best buys and family finance tips delivered straight to your inbox.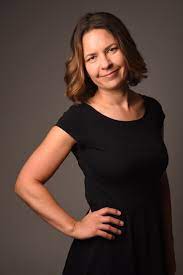 Emma Lunn is a multi-award-winning journalist who specialises in personal finance and consumer issues. With more than 18 years of experience in personal finance, Emma has covered topics including all aspects of energy - from the energy price cap to prepayment meter tricks, as well as mortgages, banking, debt, budgeting, broadband, pensions and investments. Emma's one of the most prolific freelance personal finance journalists with a back catalogue of work in newspapers such as The Guardian, The Independent, The Daily Telegraph, the Mail on Sunday and the Mirror.