Top Australian home loan deals for every kind of family (November 2023)
From buying a first home to upsizing, find the home loan deal that suits your family.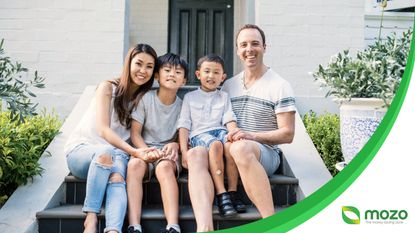 (Image credit: Getty Images / Future)
Whether you're looking to move out into your first home, choosing an investment property, or are upsizing into a house with more room for family, finding the right home loan is a major decision – and one worth doing your research about.
There is a wide variety of home loan options available in Australia, each with its own pros and cons. What matters when choosing a home loan is knowing what you are looking for and making sure you are getting a deal that suits you and your family's needs.
Keeping your home loan repayments as low as you can is going to be a top priority for most family budgets, so searching for a low rate home loan is a must. Though home loan rates have followed the rising cash rate as set by the Reserve Bank of Australia, doing your research can still help you score a competitive interest rate. That means you can spend more time focusing on building your family or establishing your home, and less worrying about staggering monthly repayments.
You might be able to score savings and flexible features by looking to online lenders instead of the big name banks. With lower overheads, lower fees and competitive interest rates, these smaller names might be a refreshing alternative to Australia's big four banks. These digital disruptors could be a popular option for first time home buyers or refinancers looking to cut down on fees.
For those who have a mortgage and have found their repayments rising along with a variable interest rate, or have received a nasty shock at the end of a low fixed rate, you may want to look into refinancing your home loan to help with family budgeting. Refinancing allows you to move from one home loan product to another, potentially scoring a lower rate or more flexible features. Some lenders will offer tempting deals, like cashback offers for eligible refinancers.
If you've spent some time paying off your home loan over the years and increased your equity in the family home, refinancing might also suit you. Home loan products are often offered in tiers, with lower rates offered to those with lower loan-to-value ratios.
As the cost of living continues to weigh on the wallets of everyday Aussie families, it's more and more important to make sure you aren't stuck overspending on home loan repayments. No matter whether you're looking to buy your first home, need more room for your family, or want to save on repayments so you have more money for the things your kids and pets need, the right home loan choice could make a major difference to any kind of family.
These home loans from the Mozo database are some standouts this month:
More home loan deals
Depending on the features you are looking for, there may be another home loan that suits your needs. Find some more of the home loan offers available at Mozo at the moment:
Frequently Asked Questions
What is the best home loan for families?
There is no one answer when it comes to the best home loan for families since choosing a home loan is such a personal decision. The right home loan for your family will depend on what kind of family you are and what features you need in a home loan, as well as how much you are borrowing and what repayments you can afford.
While we cannot provide a definitive answer to the best home loan for your personal family circumstances, we can help to provide a good starting point for your home loan search.
Can family members get a home loan together?
Though home loans are traditionally shared by couples, home loans where finances are completely combined are called "joint home loans" and can be used by family members as well as by partners. This is sometimes used by siblings to share in property purchases, for example.
You can also use a "property share home loan", wherein multiple family members are approved for home loans but use them for a single shared property rather than separate property purchases. This may be used when a parent and child are buying a property together, or siblings do not want to completely intertwine their finances.
There has also been an expansion of the First Home Buyers Guarantee scheme (also known as the FHBG), an Australian government scheme designed to support first home buyers with low deposits, which allows family members and friends to access it together rather than just couples and individuals.
What is the Family Home Guarantee?
The Family Home Guarantee is a scheme administered by the National Housing Finance and Investment Corporation on behalf of the Australian government, aiming to make it easier for single parents or solo carers of children to gain access to housing. It sets aside a certain amount of spots for single parents with deposits as low as 2% (rather than the recommended 20%, with the government guaranteeing the remainder).
Parents, grandparents or carers must meet certain eligibility requirements including:
• Australian citizens over the age of 18
• Must meet lender's repayment requirements
• Must meet income eligibility requirements
• Must be a single parent or carer with no other name on the home loan
• Must not currently own a home
• Must have a 2% minimum deposit (deposits over 20% are not eligible for the FHG scheme)
• Must intend to be the owner-occupier of the property
Pro