13 beauty shortcuts every mum should know about
It's not lazy, it's efficient.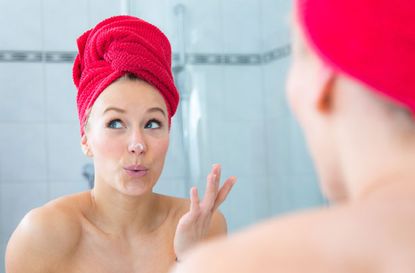 With the average British woman spending 231 hours applying make up each year, it's not surprising that we're all looking for ways to claw some of those precious minutes back.
Beauty brand Plump It! recently revealed that women confess to all sorts of dirty secrets, from using wet wipes after the gym in lieu of taking a shower to painting over chipped nail polish instead of applying a fresh coat.
Others admitted to chewing gum rather than brushing their teeth, while Danielle Stott, from Leeds, confessed: 'I love wearing ripped jeans but don't always have time to tan all over, so just apply it to my knees before bed. It's also pretty expensive to tan all over when you're wearing winter clothes, so doing it this way means I can spend more on make-up, instead!'
Not yet on the beauty shortcut bandwagon? You're missing out! These speedy hacks allow us to fool the outside world into thinking that looking great (well, as great as we can manage) is a doddle.
We've done a quick poll of the GoodtoKnow office and found the best beauty shortcuts around. If you've ever dunked your fringe in the bathroom sink or quickly Febreezed a jumper on Monday morning, you'll know what we're talking about...
1. Shaving half a leg...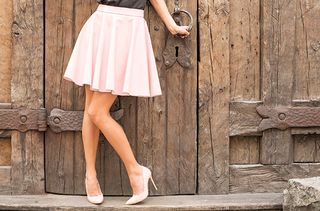 Wearing cropped trousers, or a dress that goes down past your knees? You can get away with just shaving and moisturising the areas that will be on show - after all, no one will be any the wiser.
2. ...and using conditioner to do it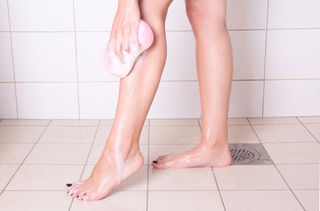 There's already enough products cluttering up the edge of the bath without adding a can of shaving cream, and conditioner actually makes your legs smoother and silkier regardless. Rub on before shaving, and feel the benefit afterwards.
3. Only washing your fringe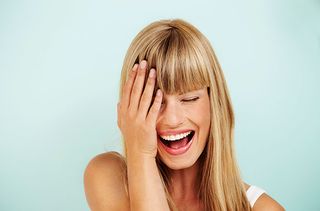 Dunking your head in the sink isn't glam, but it gets the job done. Simply rub a small amount of shampoo into the front section of your hair, as this is the area that tends to get greasy fastest, massage in and then rinse as usual. Now you only need 5 minutes with a blow dryer instead of 15.
4. Or just dry shampooing the heck out of it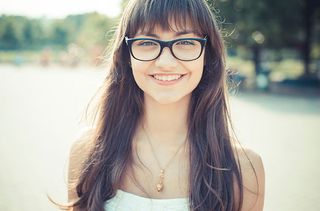 Some days, there's no time for running water. We're total worshippers at the altar of Batiste - not only is it fab for giving day-old hair a boost, it can add volume to freshly washed locks as well - but if you've got dry shampoo in the house? Baby powder makes a great (and pleasant smelling) alternative.
5. Cheating your clothes washing
At times when your laundry hamper is too full of toddler sized socks for you to fit your own clothes in there, try this nifty trick. Fill a spray bottle with one part vodka to two parts water, hang the garment in a fresh, airy location and spritz. The alcohol kills bacteria and neutralises odours, giving you at least one more wear out of your beloved item.
6. Painting only the nails that are visible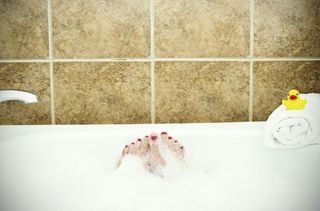 Peep toes shoes are our favourites for one reason - no one's going to know you've only got varnish on three toes. It might sound silly - if you're going to do some, why not do them all? - but it cuts down on painting and drying time, so it's fab if you're in a rush.
7. Using lipstick as blusher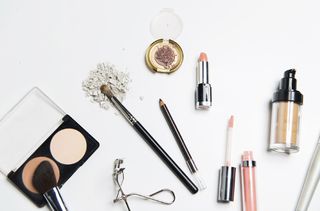 If it can't multitask, it's not going in your make up bag, which is why lipstick is the ultimate purchase. Apply a dab to the apple of your cheeks, blend out and hey presto - you should have a peachy glow without the need for any faffy brushes or powders.
8. Taking your make up off with face wipes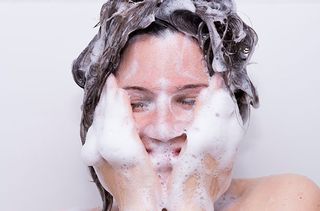 You know you should be washing your face properly every night, but hey, YOU try cleansing toning and moisturising with a screaming toddler on each hip, amirite? Look for wipes with natural ingredients and no irritating perfumes, as they'll be kindest to your skin.
9. Vaseline. On. Everything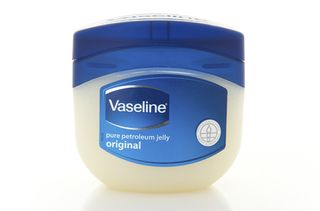 Eyebrows, lips, heels, elbows, flyaways – it's one pot to rule them all. Vaseline is so much more than just a moisturiser - check out our round up of the best Vaseline uses and prepare to be amazed!
10. Fake tanning one part of your body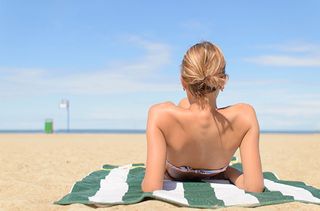 Similarly to shaving your legs, you can afford to only bronze the area of your body that's going to be exposed, whether it's your arms in a strappy top or your legs in a pair of shorts. If your window is limited (and you don't mind looking a bit patchy when you strip off, pick one area and exfoliate like you've never exfoliated before.
11. Hanging your dress in the bathroom while you shower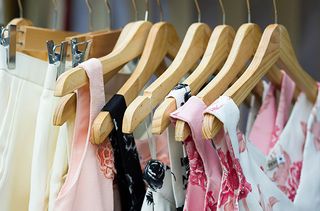 Calling all ironing-hating women (um, that'll be all of us, then?) Having your dress or other creasable outfit in the bathroom whilst you shower is a genius move, because the steam makes the creases drop. Saving time and energy? You're on to a winner...
12. Zapping your spots with Sudocrem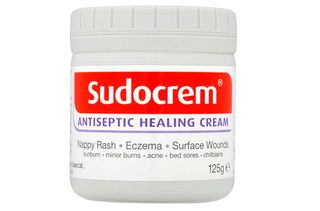 It works, and it's in the cupboard anyway, so why wouldn't you use this sneaky treatment? Just apply to the blemish overnight and you should find it much smaller in the morning. Like Vaseline, Sudocrem is totally versatile and can be used for a range of surprising things - our guide to Sudocrem uses will hook you up.
13. Cutting your own hair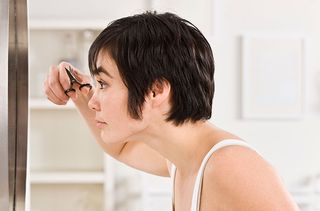 Okay, so this one's not for the faint hearted, and your fringe will never be completely straight, but it's better than it being in your eyes every 10 flipping seconds...
Parenting advice, hot topics, best buys and family finance tips delivered straight to your inbox.
Trusted, informative, and empathetic – GoodTo is the ultimate online destination for mums. Established in 2007, our 15-year-strong archive of content includes more than 18,000 articles, 1,500 how-to videos, and 7,000 recipes.