Blackpool ranked as the least healthy place to live in England
Bad news if you live up north...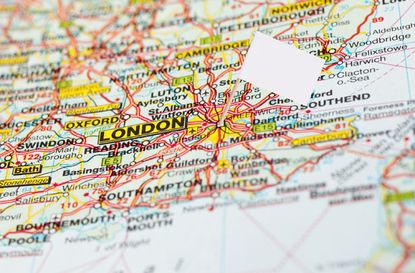 Figures from Public Health England have revealed that Blackpool is the least healthy place to live in the country.
The research took into account data on diet, alcohol consumption, smoking, and the proportion of the population that is overweight, and showed that the seaside town ranked more poorly than the 323 other local authorities considered.
Blackpool got the lowest scores of all for the number of people being admitted to hospital for alcohol-related conditions, and the amount of overweight residents in the area.
Other places on the 'unhealthy' list included South Tyneside, Burnley, Wigan and Sunderland.
At the other end of the spectrum, Chiltern, a region in Buckinghamshire, came first on the list of healthiest places to live in the country, beating Wokingham, Sevenoaks, and Winchester to the top spot.
The results revealed a clear 'north-south divide' in terms of the nation's health, with all of the areas on the unhealthy list in the North of England, and all of the healthiest in the South.
Recently, figures from the Office of National Statistics echoed this with statistics that show that life expectancy in the South is significantly higher.
According to the ONS, baby boys born in the richest part of London have a life expectancy that's a staggering 8.6 years higher than those born in Blackpool. Boys born in Blackpool have one of the lowest life expectancies in the country, with an average of 74.7 years.
Experts suggest that this is not only due to the healthy (or unhealthy) lifestyle of the individual, but also reflects factors such as their income and eduction.
The 10 unhealthiest places in England
1. Blackpool 2. Knowsley 3. South Tyneside 4. Burnley 5. Hartlepool 6. Halton 7. Wigan 8. Barrow-in-Furness 9. Tameside 10. Sunderland
The 10 healthiest places in England
1. Chiltern 2. Wokingham 3. Sevenoaks 4. Winchester 5. St Albans 6. Mole Valley 7. Elmbridge 8. Richmond upon Thames 9. Hart 10. Windsor and Maidenhead
Does your area feature on either list? Leave us a comment and let us know your thoughts on the research below.
Trusted, informative, and empathetic – GoodTo is the ultimate online destination for mums. Established in 2007, our 15-year-strong archive of content includes more than 18,000 articles, 1,500 how-to videos, and 7,000 recipes.