Children's IQ is dropping but here's how you can stop it
Children's IQ scores are dropping by about seven points per generation, according to a new study.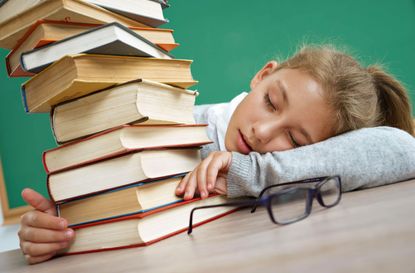 Children's IQ scores are dropping by about seven points per generation, according to a new study.
The decline in scores is believed to have begun with people born in 1975 and marks the end of the Flynn effect, a trend which has seen average IQs rise for the past 60 to 70 years by roughly three points a decade.
Researchers Ole Rogeburg and Bernt Bratsberg, of the Ragnar Frisch Centre for Economic Research in Oslo, found that Norwegian men's IQs are lower than the scores of their fathers when they were the same age after analysing over 730,000 men.
They suggest that the decline is also down to different approaches in how languages and maths are taught in schools.
According to The Times, scientists have described the results as 'impressive' but 'pretty worrying'.
Stuart Ritchie, a psychologist at the University of Edinburgh who did not take part in the research, told the newspaper: 'This is the most convincing evidence yet of a reversal of the Flynn Effect.
'If you assume their model is correct, the results are impressive, and pretty worrying.'
But if you're worrying about your own child's IQ health then one way to boost their intelligence is to introduce more fish into their diet.
A study published in December 2017 found that regularly eating fish improves children's intelligence and helps them to sleep better.
Scientists analysed more than 500 children aged between nine and 11-year-olds to see how much fish they consumed, with some ranging from 'never' to others who ate fish 'at least once per week.'
Those children who eat it at least once a week scored almost 5 points higher in IQ tests compared to those who 'seldom' do.
And even children whose meals sometimes include fish scored 3.3 points higher than those who never eat fish.
So if you want to give your child a little extra brain-food, don't forget to stock up on some fish.
A Freelance Writer and Content Editor, Jenni has been working on the women's lifestyle team at TI-Media on and off for over three years. She writes about your favourite celebrities and TV shows so you never miss an update. Jenni also writes beauty news and features - so for all of your skincare and make-up needs, drop her a line.