Micellar water could be the key to effectively cleaning your summer suede heels
This cleaning hack will save your suede shoes and you've probably got the beauty product already!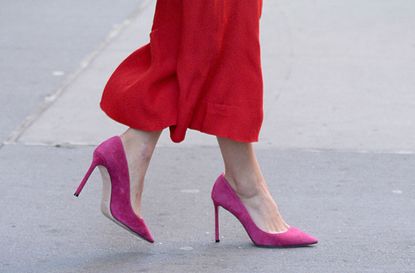 Micellar water has become a popular beauty product in recent years and now a viral cleaning hack has revealed it can revive your suede shoes too!
If you've ever sighed at the sight of dirty suede shoes you need this genius cleaning hack in your life!
Suede is famously very hard to keep clean as rubbing the fabric with water often only makes the stain worse.
Thankfully a woman from Scotland has discovered that the inexpensive facial cleanser, micellar water, is not only the beauty product you need for your face - but for your shoes too!
You can pick up a bottle from most supermarkets, drugstores and beauty outlets and once you see the results you'll want to stock up.
Taking to Twitter, Kiera O'Hagan shared her ingenious cleaning hack and people everywhere are thanking her.
The pictures speak for themselves as Kiera shows an old pair of nude heels caked in mud transformed into practically brand new condition.
She wrote: 'micellar water just took all the stains out my suede heels 🙀🙀🙀 everyone needs to try this'.
The Tweet now has over 36,000 likes and 12,000 people have commented on the thread.
One person said: 'Just want to say thank u!!!!!!! I just tried it and my heels are lookin crispy and clean 🙌🏽🙌🏽🙌🏽🙌🏽'.
Another wrote: 'Omg you're about to save my fav party shoes thank you so much'.
A third showed their results off too, they said: 'Was about to chuck these heels! (Allow how ruined they were😭) Not perfect but this actually works🙌🏻'.
Another said: 'Holy crap the micellar water worked on my vans'.
Speaking to the Huffington Post, dermatologist Hadley King of Skinney Medspa explained: 'Micelles are attracted to dirt and oil, so they are able to draw out impurities without drying out the skin'.
This is what makes it such a great product for on your suede shoes!
Kiera explained that you simply put the micellar water on a cotton pad and rub away. She uses the Garnier brand which is available in Boots, Superdrug, Asda and other major stores.
Will you be trying this cleaning hack? Let us know how you get on in the comments box below and share any other clever cleaning tips you have too!
Parenting advice, hot topics, best buys and family finance tips delivered straight to your inbox.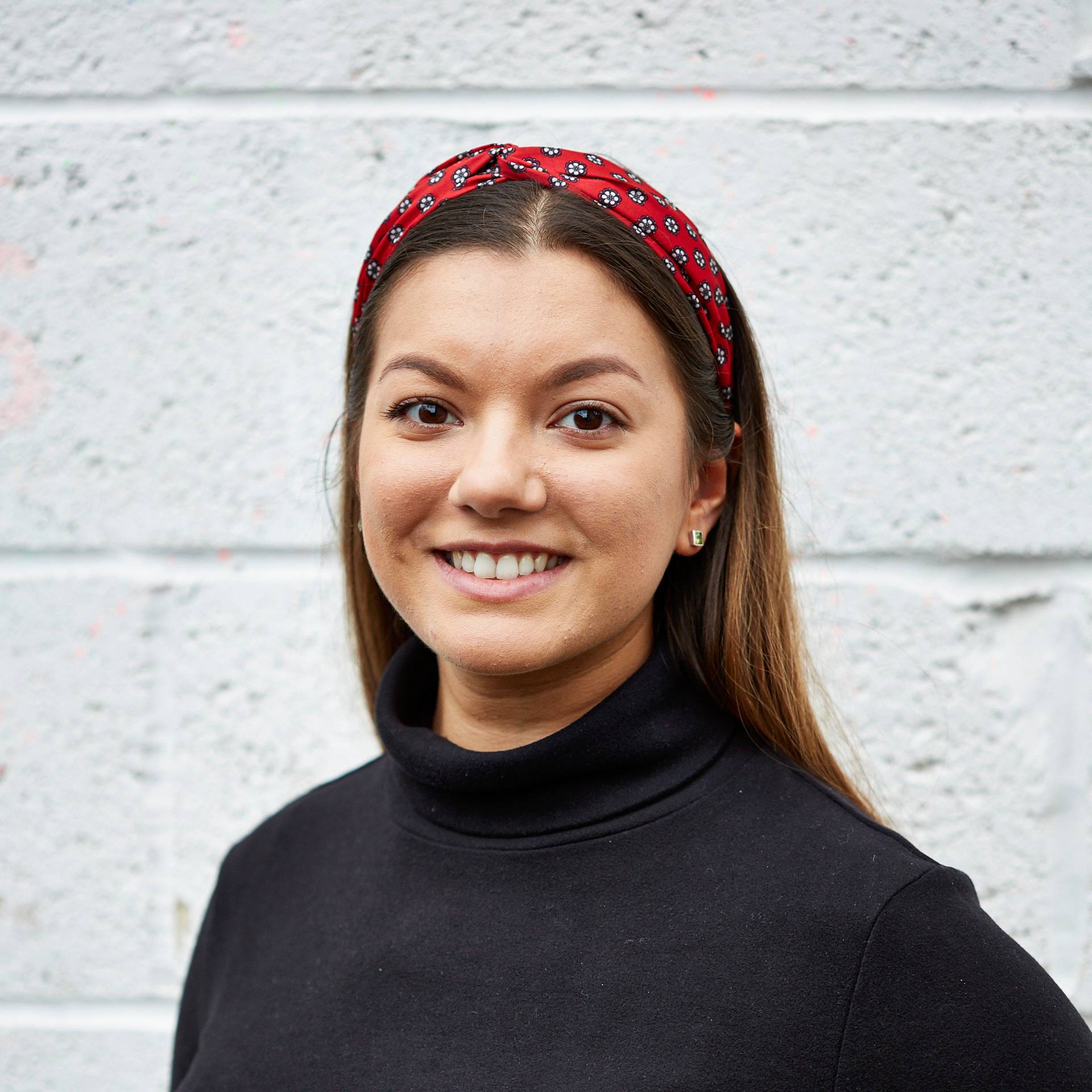 Jessica is a freelance food writer, stylist and recipe tester. She previously worked as Senior Food Writer at Future. While at Future Jessica wrote food and drink-related news stories and features, curated product pages, reviewed equipment, and developed recipes that she then styled on food shoots. She is an enthusiastic, self-taught cook who adores eating out and sharing great food and drink with friends and family. She has completed the Level 1 Associate course at the Academy of Cheese and is continually building on her knowledge of beers, wines, and spirits.