When can dentists and doctors open again?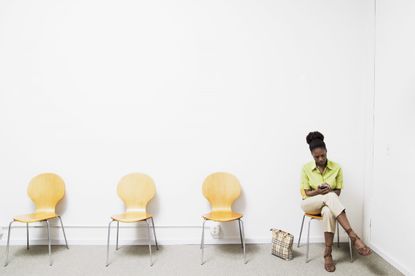 Goodto Newsletter
Parenting advice, hot topics, best buys and family finance tips delivered straight to your inbox.
Thank you for signing up to GoodTo. You will receive a verification email shortly.
There was a problem. Please refresh the page and try again.
Many people have been staying away from A&E since the outbreak to ease pressure on the NHS. But top healthcare professionals have urged people to attend as normal if they are feeling seriously ill.

Although there has been no update on when doctors can fully open again, Boris Johnson announced at the end of May that dentists can reopen in the coming month. This comes as concerns continue to grow over the plummeting numbers of people attending accident and emergency (A&E) centres across the UK, according to BBC News. In March 2019, there were nearly 2.2 million people who attended A&E departments, compared to this March – where almost half that amount of people attended.
Health boards across the country have warned people to only come to A&E if they have genuinely life-threatening conditions, but Stephen Powis, NHS England's national medical director, has emphasised that people should continue to go to A&E "just as you have always done" if they have symptoms of a stroke or heart attack.
Speaking at a Downing Street press conference, Powis said of A&E departments, "They are there for you and, although we are focusing on coronavirus, it's important we continue to focus on other emergency conditions."
However, what about more basic conditions that would require a GP visit but are not life-threatening? When can dentists and doctors open again? And are doctors and dentists still open during lockdown? With so much uncertainty about what is available at the moment, it's reasonable to wonder whether basic healthcare services like doctors and dentists are open during the coronavirus lockdown to offer basic healthcare to those in need.
MORE: How to work out the difference between hayfever and coronavirus symptoms as pollen count rises
Here's everything you need to know and where to go to access help...
When can dentists open again?
Like most medical services, dentists are only allowed to reopen when given the go-ahead by the government, having been ordered to close at the beginning of lockdown.
On May 28, Prime Minister Boris Johnson gave the green light for dentists to reopen again from June 8.
Mick Armstrong, chair of The British Dental Association said in a statement, "A return of high street dentistry will be welcome news to millions of patients left with few options during lockdown, but key questions remain. It is right to allow practices to decide themselves when they are ready to open. Dentists will be keen to start providing care as soon as safely possible, but we will need everyone to be patient as practices get up and running.
"Dentists can open their doors but won't be able to provide a full range of care without the necessary kit. Longer term practices can only stay afloat with ongoing support, while social distancing continues and the costs of providing care are sky high."
So while dentists are now able to open for appointments, they will likely operate at reduced capacity to ensure social distancing.
How will dentist appointments change?
We now know when dentists can open again, however there has been guidance released by the British Dental Association's chief dental officer, Sara Hurley will lays out how dentist practices and appointments will change. It included details on how to keep staff and clients safe, such a patient flow and practice layout that will encourage social distancing and reduce the number of people in the practice at one time. Hand washing signage and hand sanitising stations will also be installed to promote a high standard of hygiene.
Dental surgeries have always been clean but this new guidance means that dental appointments from June 8 will be very different to how we knew them before.
What will be different?
Only one person at a time in the waiting room
All magazines, TV remotes and toys will be removed from waiting rooms with chairs two metres apart and patients will be encouraged to wait outside
Appointments made over the phone or online only
A 30-minute turn around time between appointments for sanitation
Less appoints available per day
Emergency treatments will take priority
Dentists will wear full medical grade PPE including hair coverings, perspex visors, eye protection and shoe covers.
Patients will wear shoe covers and some other essential PPE items
The practice will likely only have single exit and entry points, with Perspex sheets between the reception staff and patients.
Dr Rhona Eskander from the Chelsea Dental Clinic spoke to the Telegraph about the potential changes. She said, "All dental waiting rooms and dental surgeries will be fitted with Radic8 clean air systems. These systems were developed in South Korea in 2004 in response to the SARS outbreak, and have been proven to kill viruses in the air, and ensure that airborne, droplet viruses, such as Covid-19 are neutralised before they are inhaled."
Are dentists still open during lockdown?
As of 25 March 2020, all dental practices stopped offering routine treatments to patients. Understandably, this left thousands of people concerned about the health of their teeth and in some cases, in serious pain. Conditions like abscesses are of primary concern to dentists at the moment, as if left untreated then they could be life-threatening.
If you are experiencing problems and need to access a dentist, the NHS advises the following:
Call your local practice: Local dentists can prescribe medication over the phone, such as painkillers and antibiotics, and some will offer to see you in person if the condition in serious enough.
Call NHS 111: If you are not registered with a service or cannot get through to your local dental surgery.
Some patients are being referred to emergency dental units, often within hospitals. Enquire about these when you speak to someone.
Are doctors open during lockdown?
As much as possible, GPs are doing appointments over the phone. This is due to social distancing measures to try and reduce the spread of coronavirus, so while GPs are open, you're unlikely to be able to see a doctor or nurse in person until lockdown is lifted.
Ring your surgery and request a call back if you're looking to speak to a doctor.
If you need to order repeat prescriptions, you can do this online or by calling your GP surgery. They will send an electronic prescription to your local pharmacy, where (as long as you don't have coronavirus symptoms) you're able to collect it.
It's unlikely that you'll be asked to go into a GP surgery, even though they are open. But if you are called in, follow the standard advice on social distancing – allow 2 meters of distance, wash your hands often and don't touch your face.
As of May 28 after Boris Johnson announced the date for dentists to reopen, there was no further information on when doctors' surgeries might be able to resume regular face-to-face appointments as we know them.
When are opticians reopening?
As with dentist appointments during lockdown, routine opticians appointments and non-urgent eye tests were not allowed to go ahead but those who required urgent eye care were able to go ahead with treatment, as opticians were an essential service under the NHS.
The General Optical Council released a statement on June 17 that confirmed opticians were now allowed to open again for routine check-ups and other non-essential services. To find your nearest optician, use the NHS search tool.
Social distancing measures are in practice, with Specsavers telling customers, "Once you've booked, we'll contact you for more information so that we can minimise the time you need to spend in store. You are invited to wear a face covering."
Where to find practical medical help during coronavirus lockdown
If you are struggling with where to go to for medical help during the lockdown, there are lots of options out there – these are the two that the NHS are advising.
Speak to a pharmacist
Find your local pharmacy on the NHS website. You should try and call or contact them online before going in person, to ensure that you abide by social distancing measures.
As vital healthcare professionals, pharmacists can offer advice over the phone and over-the-counter medicines for a range of minor illnesses, such as coughs, colds, sore throats, stomach issues and aches and pains. As many of these also coincide with the symptoms of coronavirus, you should ensure that if you have these symptoms, you do not go to the pharmacy. Instead, call a friend or family member living outside your house to pick up the medicines for you.
Call NHS 111
NHS 111 number is a helpline to call if you need urgent medical attention, but you're not sure what to do – whether to go to A&E or arrange to speak to a GP.
From 111 you can find out:
What local service can help you
Be connected to a nurse, emergency dentist, pharmacist or GP
Be told how to get any medicine you need
Get self-care advice
You can also use the online 111 services to check symptoms, including those of coronavirus.
In these uncertain times, it's important to know where you can go to access helpful and practical medical information. We now know when dentists can open again and doctors surgeries are still available to take appointments over the phone.
Parenting advice, hot topics, best buys and family finance tips delivered straight to your inbox.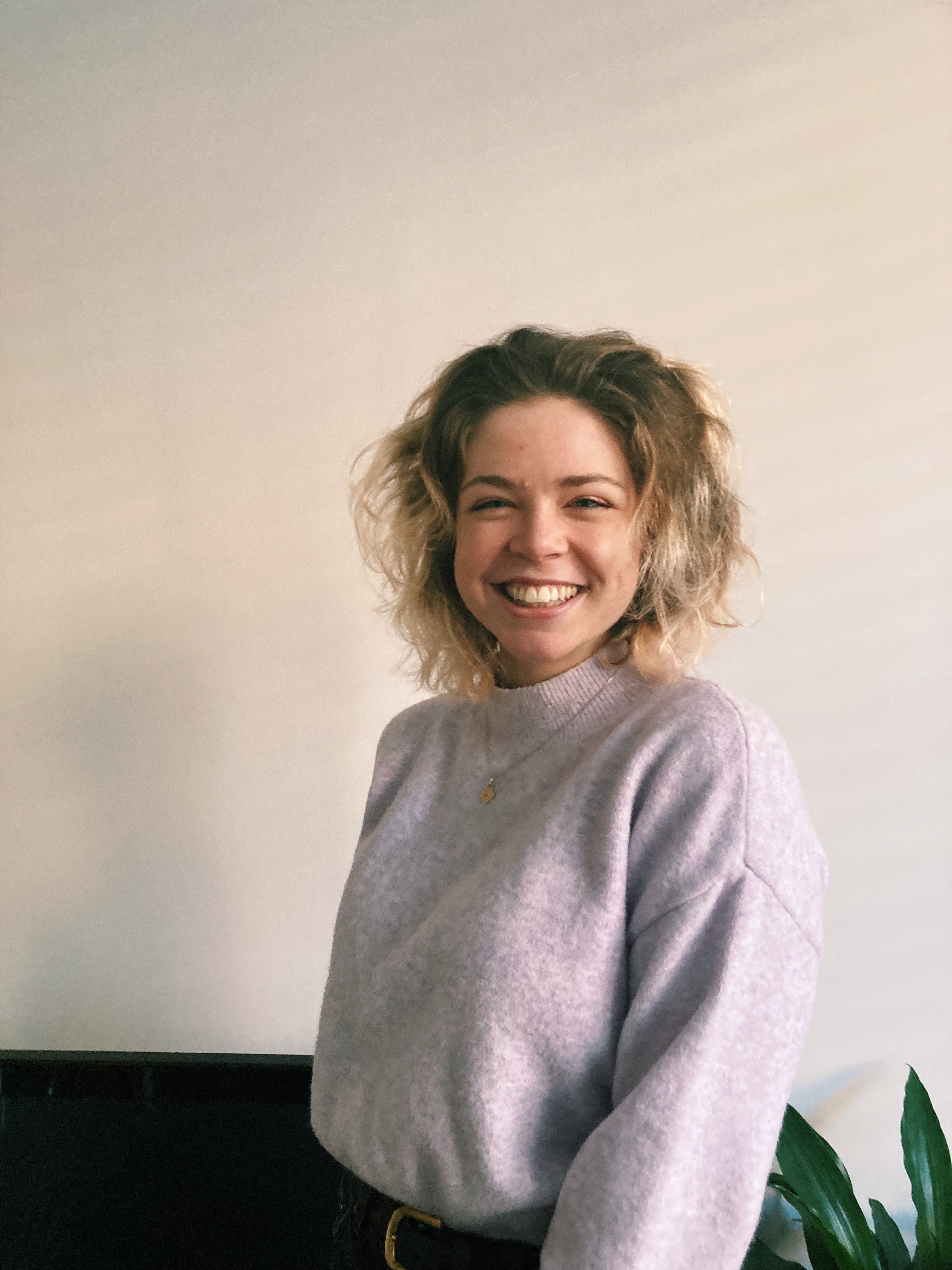 Grace Walsh is a Features Writer for Goodto.com, covering breaking news health stories during the Covid-19 pandemic as well as lifestyle and entertainment topics. She has worked in media since graduating from the University of Warwick in 2019 with a degree in Classical Civilisation and a year spent abroad in Italy. It was here that Grace caught the bug for journalism, after becoming involved in the university's student newspaper and radio station.