Emergency helplines
Family crises, relationship problems or medical emergencies can hit when you least expect them. Use our handy helpline list when you need help or just someone to talk to over the festive period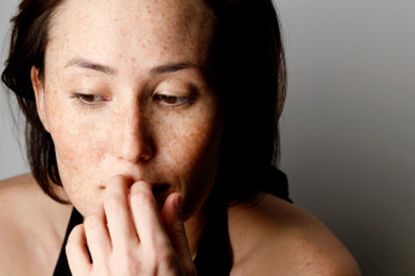 Family crises, relationship problems or medical emergencies can hit when you least expect them. Use our handy helpline list when you need help or just someone to talk to.
Alcohol problems can easily flare up. This confidential service is on hand for anyone who either feels they have a problem with alcohol or are affected by someone who does. Helpline: 0845 769 7555 Web: www.alcoholics-anonymous.org.uk (opens in new tab)
Childline (opens in new tab)
Childline is a free telephone number that does not appear on the phone bill and is open 24 hours. There is a free textphone service for deaf children as well open from 9.30am to 9.30pm on weekdays and 9.30am to 8pm at weekends. Helpline: 0800 1111 Textphone: 0800 400 222 Web: www.childline.org.uk (opens in new tab)
Connexions gives advice to older children aged 13 to 19. They have a special helpline number, as well as a text number. Teenagers can also e-mail each other and have 'web chats' at . Helpline: 080 800 13219 Connexions text number: 07766 413219 Web: www.connexions-direct.com (opens in new tab)
If you are a victim of domestic violence, or know someone who you think may be, then ring this helpline as soon as you can. Your conversation will be completely confidential ans the trained counsellors can give you valuable advice and support. This free helpline is open 24 hours and is run in partnership between Women's Aid & Refuge. Helpline: 0808 2000 247 Web: www.refuge.org.uk (opens in new tab)
The EDA offer guidance about the different disorders and treatment methods as well as putting sufferers or their families in touch with support networks. The helplines are open Monday to Friday between 10.30am to 8.30pm and Saturdays 1pm to 4.30pm. On Christmas day, Boxing day and New Years day they are open 11.30am to 2.30pm. Helpline: 0845 634 1414 Youthline: 0845 634 7650 Web: www.eating-disorders.org (opens in new tab)
This impartial helpline is available all year round for you to discuss any debt worries you might have, the best way to sort them out and how to cope with financial burdens. Open from Monday to Friday 9am to 9pm and on Saturdays from 9am to 1pm. Helpline: 0808 808 4000 Web: www.nationaldebtline.co.uk (opens in new tab)
Home life can be stressful enough without an illness or accident putting a spanner in the works. Health advice is available from qualified nurses 24 hours a day through their helpline or on their website Web: www.nhsdirect.nhs.uk (opens in new tab)
No panic (opens in new tab)
No panic is a support group, which gives expert advice and treatment options to people who suffer from panic, attacks, anxiety disorders and obsessive-compulsive disorders. They also offer guidance to friends and family of sufferers. Helpline: 0808 808 0545 Web: www.nopanic.org.uk (opens in new tab)
Parentline Plus is a charity that helps parents with family problems and gives advice on any family difficulties, be it parenting problems, divorce or money worries. You can speak in confidence to one of their experts on the 24- hour helpline, or join in web-chats with other parents. Helpline: 0808 800 2222 Web: www.parentlineplus.org.uk (opens in new tab)
If you need someone to talk to, the Samaritans have people on hand 24 hours a day to offer confidential emotional support. They specialise in helping people who are having feelings of distress and despair, including those which could lead to suicide. You can contact them by phone, email, by post or face to face. Helpline: 08457 90 90 90 Web: www.samaritans.org (opens in new tab)
Saneline (opens in new tab)
If you're feeling stressed, anxious or lonely you may need help from people who understand what you're going through. SANE is one of the UK's leading charities for people affected by mental health issues - it helps not just sufferers but friends and family too. Helpline: 0845 767 8000 Web: www.sane.org.uk (opens in new tab)
Shelter (opens in new tab)
If you have housing problems or find yourself homeless then the charity, Shelter can give you free housing advice and support. The number is free and is open 7 days a week from 8am to midnight. They can also put you in touch with other charities that might be able to help with any other problems you have. Helpline: 0808 800 4444 Web: www.shelter.org.uk (opens in new tab)
Trusted, informative, and empathetic – GoodTo is the ultimate online destination for mums. Established in 2007, our 15-year-strong archive of content includes more than 18,000 articles, 1,500 how-to videos, and 7,000 recipes.