Four hours of vigorous exercise a week could boost your chances of getting pregnant
Just four hours of intense physical exercise a week can boost your fertility, even if you've suffered a miscarriage in the past.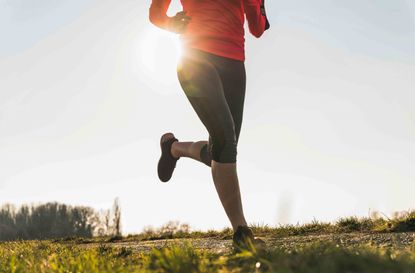 GoodTo newsletter
Sign up to the GoodTo Newsletter. You can unsubscribe at any time. For more information about how to do this, and how we hold your data, please see our privacy policy
Thank you for signing up to . You will receive a verification email shortly.
There was a problem. Please refresh the page and try again.
A new study has shown that completing four hours of 'vigorous exercise' a week boosts the chances of a woman getting pregnant.
If you've been trying for a baby (opens in new tab) but haven't had any success, it could be time to start thinking outside of the bedroom...
According to a new study on 1,214 women, conducted by University of Massachusetts Amherst, exercising for just four hours a week can improve your chances of getting pregnant.
The women were aged between 18 and 40 and all had suffered at least one miscarriage.
The scientists discovered that those who do 240 minutes of intense physical exercise had a boosted fertility rate of around 69 per cent.
Overweight women had an improvement in fertility after doing as little as a 10 minute walk a day. This boosted their chances of conception by 80 per cent within a six week cycle.
Choosing to go for a walk for 10 minutes a day can make a real difference to your fertility
Professor Brian Whitcomb, study co-author, said: 'We were happy to be able to add scientific evidence to general recommendations about physical activity.
'This is especially true for the results about walking for even limited blocks of time. Walking has great potential as a lifestyle change because of its low cost and availability.'
Brian explained: 'What we eat (opens in new tab) and what we do are potential factors we can change to shape our health. So this sort of research is important because it helps provide information on the things people can actually do something about'.
Although the researchers are confident that exercise can boost fertility, they are yet to pin down exactly why it has such a dramatic impact.
'We don't know what to make of the finding that high intensity physical activity may have different biological effects than walking, but our study doesn't offer enough detail to get at why vigorous activity would work differently than other levels.'
The researchers concluded that more work was needed but that the initial results were very reassuring.
They said: 'These findings provide positive evidence for the benefits of physical activity in women attempting pregnancy, especially for walking among those with higher BMI. Further study is necessary to clarify possible mechanisms through which walking and vigorous activity might affect time-to-pregnancy.'