What is the 12-3-30 workout and does it work?
This super-simple workout is a great fitness solution for busy parents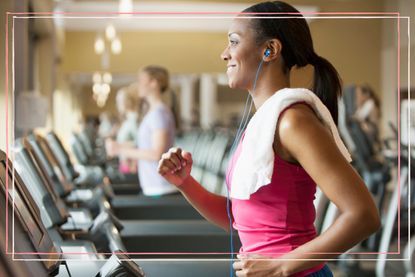 (Image credit: Getty Images/Canva)
Goodto Newsletter
Parenting advice, hot topics, best buys and family finance tips delivered straight to your inbox.
Thank you for signing up to GoodTo. You will receive a verification email shortly.
There was a problem. Please refresh the page and try again.
If you have a severe case of gymtimidation, hate running but can't stick home workouts either, the 12-3-30 workout could be for you.
Whether you're trying to work out how to burn fat or just want to get fit, you may have come across the 12-3-30 workout. Coined and created by influencer Lauren Giraldo, the walking treadmill workout went viral for its weight-loss benefits. And while no parent should feel pressure to get back into their fitness regime after having a baby – you are raising a tiny human after all – the health benefits of returning to the gym aren't just physical, and you might be itching for a way to ease back in. While you may be considering walking for weight loss or a more explosive HIIT workout challenge, we think the 12-3-30 is a great place to start.
Personal trainer Jade Imani, based at Third Space, London, and working with Insure4Sport, explains: "As always, losing weight depends heavily on your fitness level, age, weight, metabolism, and whether or not you're eating in a caloric deficit." However there are certain benefits specific to the 20-3-30 workout that make it particularly good at burning calories, building lower-body strength and helping you achieve your body composition goals. Plus, it's not complicated. Here's how to take on the trend with confidence, without causing injury or embarrassment!
Jade is a qualified personal trainer with a Bsc in Sports & Exercise Science. She is based at Third Space in Moorgate, London and her specialisms include women's health, running and injuries & rehabilitation.
What is the 12-3-30 workout?
Don't let its name put you off. The 12-3-30 is actually pretty straightforward, and hard to forget once you know what the numbers stand for. Simply set your treadmill to an incline of 12, a speed of 3 miles per hour and then walk for 30 minutes.
Training specialist and nutritionist David Wiener at Freeletics says: "Whilst walking is a low-impact exercise, the steep incline increases the intensity and makes your muscles work harder."
Most of us walk everyday to get from A to B, so this training routine is far easier to pick up than running, even for beginners. That said, if you haven't done any exercise for a while – for example due to injury or pregnancy – it would be sensible to ease into it gradually. "If you're out of shape, the best way to tackle this workout is to start off with a lower incline and work your way up to 12 incrementally," says David.
David Wiener is a level 3 personal trainer and level 5 advanced qualified nutritionist, who is also qualified in sports nutrition with a huge passion for health, nutrition and fitness. He is a training specialist at the world's fastest-growing digital fitness brand company, Freeletics.
What are the benefits of the 12-3-30 workout?
It burns more calories compared to walking outdoors
Helps maintain good cardiovascular health
Increases lower-body strength
Increases muscle endurance
Lower chance of injury compared to running
Minimal fitness/experience required
"Studies have shown that walking on an incline, which mimics uphill walking, not only burns more calories than flat-level walking – due to higher energy output – but can also increase your heart rate and help maintain healthy blood pressure," says Jade. In fact, one study in the Journal of Biomechanics found that participants burned 17% more calories at a 5% incline and 32% more calories at a 10% incline compared to walking on a flat surface.
The cardiovascular benefits have also been studied, proving that adjusting incline can affect heart rate and in doing so, boost fitness. In a study in the PLoS One Journal, 18 competitive male runners increased their incline from 0% to 2% to 7% over a short period – it found that their heart rate increased each time, despite their speed staying the same.
"Plus, walking on an incline will target more muscles, especially the posterior chain, which is made up of the hamstrings, gluts, trapezius, posterior deltoids and lower back muscles," says David. As a result of this strength increase, "you will improve posture, boost athletic performance, prevent injuries and help counteract sudden forces."
The workout's ease and relatively short duration are also big advantages if you're not a natural gym bunny. "There's no major set up and no need to worry too much about having the incorrect form," says Jade.
Finally, as it's a low-impact exercise, the 12-3-30 workout is more accessible. "It has a lower chance of injury compared to some sports, as it doesn't involve any jumping, twisting and running movements – great if you have any joint issues." says Jade. "Also, it's a go-to for many athletes such as bodybuilders as it increases their slow twitch muscle fibres (those that help with endurance)."
How many times a week should I do the 12-3-30 workout?
For all-round health and fitness, it's best to do this workout two or three times per week, alongside two cross-training sessions.
David says: "I wouldn't recommend doing this workout every day, as rest days are extremely important to any exercise regime. Make sure to incorporate two rest days a week, and then add variety by doing strength training twice a week – alongside the 12-3-30 workout twice a week – to help you hit your fitness goals."
How fast will you see results with the 12-3-30 workout?
Although everyone's different, if you eat healthily, and consistently do the 12-3-30 workout three times a week alongside strength training, you should see a difference after about a month.
"You can expect to feel differences mentally and internally before you notice aesthetic changes," says Jade. "You'll tend to first see these within 4-6 weeks, whether it's because your clothes fit differently or just by looking in the mirror."
To get maximum benefits, try Jade's tips for good walking form: "Keep your core tight and maintain a lengthened posture with your chest up and shoulders relaxed – this helps to ease pressure on your lower back."
Is walking on an incline better than running for fat loss?
"As a rule of thumb, running will always burn more calories than walking as it is much more demanding and 'physical', causing a higher heart rate," says David.
However, because you are working against the gradient, you will certainly burn more calories doing this workout than going for a regular 30-minute walk through the streets or countryside. In this respect, the 12-3-30 workout is better for fat loss than walking, but not as good as running.
Are there any drawbacks to the 12-3-30?
There are minimal drawbacks to this quick, simple workout. Just ensure you don't overwhelm yourself if you're a beginner, have sufficient rest days and warm up and cool down each time.
While it only requires basic knowledge of a treadmill, even that may put some people off; the steep incline can seem daunting for those foreign to treadmill running. "If so, start with a smaller incline or hold on to the handrails," says David. "While this will relieve your muscles of working so hard, it won't be so helpful if you're trying to burn calories." Once you become more confident with the machine, you can start challenging yourself more.
You should also make sure you're not putting too much strain on your muscles by overdoing it. "If you're doing this workout regularly without sufficient recovery in between, you can risk overworking your joints and putting additional stress on your muscles, particularly your posterior chain," says Jade. "The most common issues people may get from walking are shin splints and lower back pain."
You should also build a quick warm up and cool down into your session to help with muscle recovery and reduce injury risk. "Simply walk with no incline for five minutes before starting the workout and end with dynamic stretches such as hamstring sweeps, good mornings and glute stretches," says Jade.
Looking for more like this? Check out our advice on what to eat after a workout, or perhaps you're at the stage where what you really need to know are the best ways to exercise after having a baby.
Parenting advice, hot topics, best buys and family finance tips delivered straight to your inbox.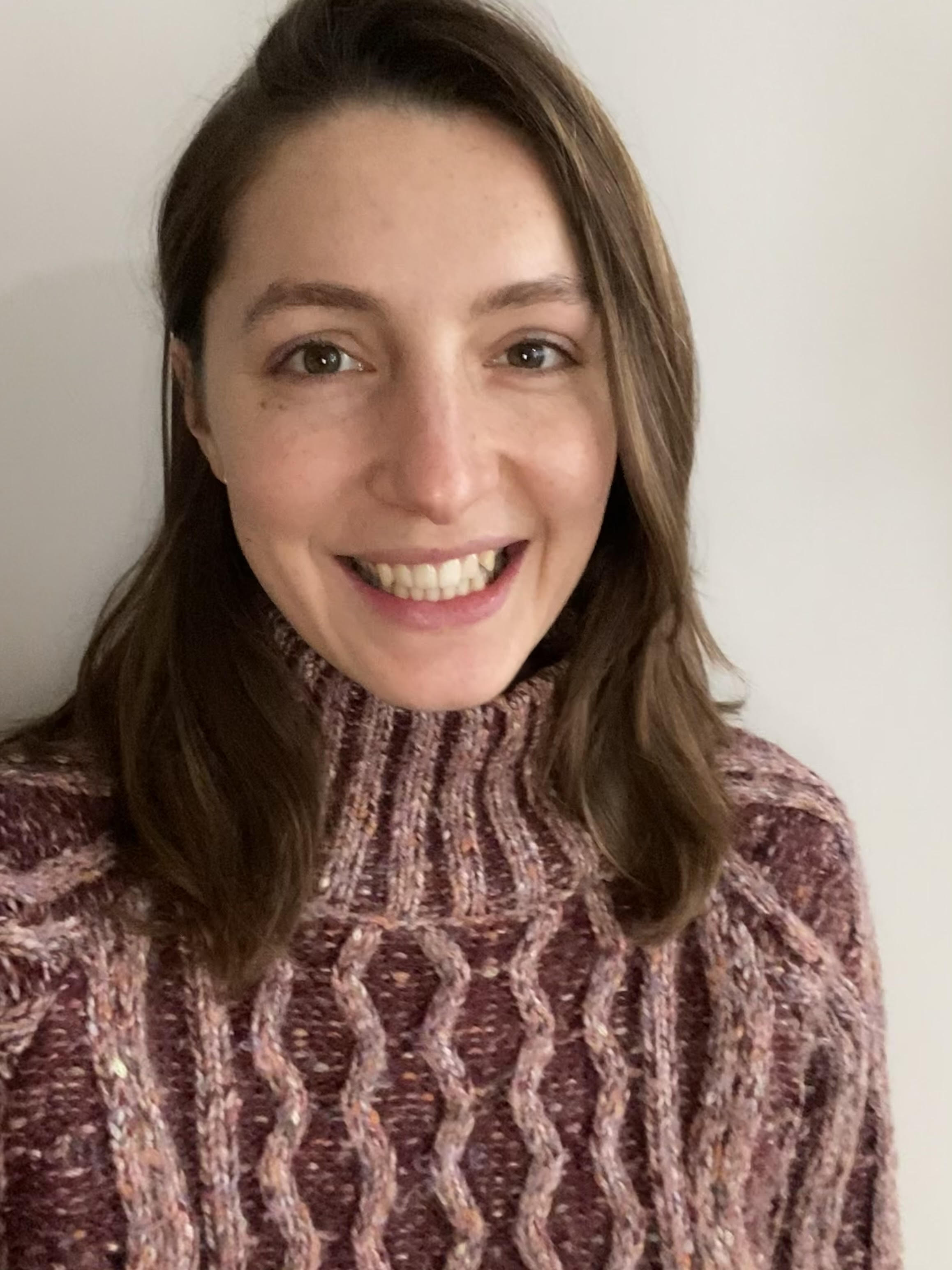 Jenny Rowe joined Future in January 2022 as Senior Health Writer on Woman&Home, Woman and Woman's Own magazines. She graduated from Oxford University with a degree in English Literature in 2016. Since then she has worked within the editorial teams at Country & Town House and The Chelsea Magazine Company, alongside writing for The Independent, Breathe and Planet Mindful. She's a keen cross-country runner and triathlete with a love of the great outdoors and a passion for the world of women's wellness.