WATCH: Create your own bouncy-blow dry
Fancy trying your own Kate Middleton-inspired bouncy blow-dry? Our step-by-step video tutorial with Silvikrin Style Director Michael Douglas shows you how!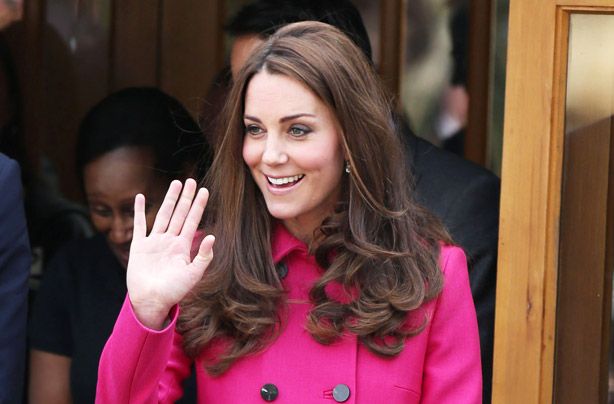 Ever wondered how to create the kind of full, bouncy blow-dry you see on so many of the stars? With celebs like Cheryl Cole and Kate Middleton rocking healthy glamorous locks, it'd be nice to know how to recreate the same look at home. Getting your hair to look beautifully blow-dried is actually a lot easier than it looks if you follow our simple hair tutorial with Silvikrin Style Director Michael Douglas. Using just a round brush and a couple of on-budget hair-styling products, you can create a gorgeous bouncy blow-dry at home, in minimal time!
Step 1
Start by shampooing and roughly towel-drying your hair. At this point have some volume and hold spray gel handy, which will give your hair the oomph it needs when you start to dry it. Spray into the roots, and take it through to the mid-lengths and ends to make sure it's evenly distributed.
Step 2
Grab your hairdryer, you want to take 20-30% of the moisture out of your hair before you use the brush – this will make the styling so much easier!
Step 3
Using a couple of sectioning clips, move the top half of your hair out of the way so you can start work on the bottom half first. Apply a bit of gel spray again, now that the hair is slightly dryer.
Step 4
The longer your hair, the bigger the brush you need to achieve this bouncy blow-dry look. Using the brush, dry the hair by pulling away at 90 degrees from the head to create volume. Michael's trick is to leave the hairbrush in the hair for 3 or 4 seconds after drying, to give it a little extra lift and fix the wave.
Step 5
When you get to the top of your hair, you need to blow dry upwards to create the maximum amount of volume possible.
Finish with a little hairspray and voila – healthy, bouncy locks in an instant!