How to dress in your 30s, 40s, 50s and 60s
We've taken style inspiration from some of our favourite celebrities in each age bracket and decoded their seemingly effortless style for you to try easily and inexpensively at home.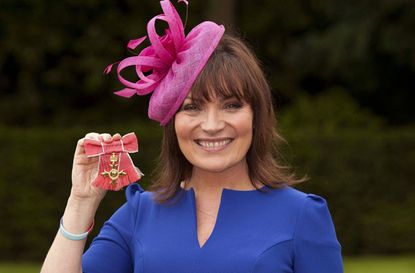 Goodto Newsletter
Parenting advice, hot topics, best buys and family finance tips delivered straight to your inbox.
Thank you for signing up to GoodTo. You will receive a verification email shortly.
There was a problem. Please refresh the page and try again.
There are some fashion rules which are universal. We all know a good pair of jeans are worth their weight in gold, accessories can transform an outfit and that no one looks good squeezed into clothes two sizes too small. But what about the rest?
With each passing year our bodies change and before you know it that killer dress is looking more lifeless than killer. To tackle this age-old problem (excuse the pun!) we've taken style inspiration from some of our favourite celebrities in each age bracket and decoded their seemingly effortless style for you to try easily and inexpensively at home.
For each of our lovely ladies we've taken three of their signature style solutions to everyday dressing and given you a couple of ways to wear them, so simply scroll down for our favourite solutions to looking fab, no matter what age you are! And, well, if you feel thirty at forty, we wouldn't hold it against you to have a go at Holly's style either...
How to dress in your thirties, in Holly Willoughby's immaculate style
Holly's perfected the yummy mummy look by consistantly choosing flattering shapes and styles for her body shape.
Thirty is the ideal age to experiment with your style, try new things and work out exactly what suits your body shape. You're in the perfect position of being too old or too young for very little and you still have plenty to show off about. Keep reading for three trends to try in your thirties, with a little style inspiration from the queen of daytime, Holly.
Pretty pastels
Holly knows very well how much pastels can make your features pop, accentuate your still-dewy skin while you can with soft colours, and make the most of this pretty trend. Pastels work particularly well when you use them head-to-toe, so don't be shy of going all out on this one. Perfect for bringing a little spring optimism into your wardrobe throughout the darker months. If you fancy trying pastels out without committing to a whole outfit then pick up a blazer jacket in a pale colour, pair it with a white shirt and pale jeans and see how you feel.
Fitted dresses
Show off that hot bod with fitted dresses to accentuate and showcase curves. Holly is no stranger to low-cut little numbers, and why should she be? With an enviable figure, she knows how to make the most of it. Just remember the age-old rule of one or the other, not both, when it comes to cleavage and legs. You'll notice Holly always wears dresses of a good length if they're a little less than modest in the chest area. The next time you have an evening out with the other half or your girlfriends why not try a new daring dress with a figure-hugging style, pop on a pair of heels and you'll make a simple and stylish statement without too much hard work.
Bold prints
If you can't don a power pattern in your thirties, then when can you? Throw on a day dress, blouse or even trousers with a bold pattern for an instant fashion-forward statement. We love that Holly manages to keep her patterns pretty by picking out day dresses in her favourite fabrics. If you're not sure this one's for you, start with a boldly printed scarf. Trust us, before you know it you'll be head to tow in polka dots - prints are addictive.
How to dress in your forties, in Kate Garraway's killer style
Kate's style is the perfect combination of relaxed daywear and bright statement pieces.
At forty maybe you've started a family, you've probably got a career and then there's always that little side extra of trying to fit in a social life - you need a delicate balance between stylish and practical and it's not always a harmonious marriage. However, we think Kate's got it down and we've spent quite some time choosing our favourite elements of her style to steal. See below for three of our favourite looks to try in your forties.
Shift dresses
There's nothing worse than making yourself look and feel older than your years with the wrong shape dress. We love that Kate shows off her great legs in just-above-the-knee shift dresses, but keeps it classy with a high neckline and a classic cut. Almost universally flattering, shift dresses work by falling from the bust to skim over any mid-drift lumps or bumps we would rather forget about. We especially love this style because of its easy day-to-night adaptability. Wear one during the day with flats for a relaxed and comfortable option and simply change into a pair of heels for the evening, to show off more of your legs and to give you added height and glamour.
Boyish shapes
Don't confuse boyish cuts for shapelessness, the new generation of masculine-inspired threads are a wonderful thing. Dropped shoulders, rolled up sleeves and box-cut dresses are all staples for this style and you'll be surprised at how easy a look this is to adopt. Throwing on a classically 'boyish' t-shirt with some well-fitted jeans gives instant laid back glamour, and what's more it's comfortable - ideal when you're a busy lady!
Blazers
Smarten up any outfit with a structured blazer jacket. Being in the public eye so often, Kate has to look slick, even on her down days, and she makes good use of a well-fitted blazer. Fastening at the waist blazers skim over your shape, without clinging to anywhere, giving a smooth silhouette. Pair with jeans, dresses or skirts to add a more formal edge to whatever you're wearing.
How to dress in your fifties, in Lorraine Kelly's on-point style
Lorraine always looks polished by sticking to structured skirts and dresses and adding a pair of her signature high heels.
The kids are grown up which means no more wearing holes in the knees of your favourite jeans while playing on the floor, or constantly having someone's sticky handprints all over your bottom. Now is the time to embrace your inner fashion goddess and treat yourself to a lovely, shiny bright new wardrobe of fail-safe staples. Think bright colour statements, structured tailoring and savvy ways to make anything and everything look good (we're talking magic undies!). Keep reading to find out three easy ways to steal Lorraine's style.
Structured dresses and skirts
Add a sophisticated edge to your current wardrobe collection with a couple of structured pieces in monochromes or neutral tones, so they work with anything. The best thing about structured fits is that they pull in your waist, typically with a belt or wide panel, and give a slight edge to hips and shoulders, making you appear trim (even if you've been treating yourself to a daily choccy bar!).
Pop of colour
There's no need to shy away from bright and bold colours now you're in your fifties, in fact we think now is the perfect time to take yourself as far away from wallflower status as possible. You can pick up colourful statement jewellery fairly inexpensively from places like Primark, George at Asda or Matalan and it'll instantly lift an outfit. Other ways of including this trend are with simple t-shirts, a bold pair of colourful jeans or with a big scarf. There's no wrong way to be more colourful we think!
Shapewear
Let magic underwear take some of the sting out of not quite having the figure you once did. There's nothing like feeling great in your new threads and control underwear helps make sure you look as good as you feel, and vice versa! Their structured panelling pulls in all the right bits to give you a svelte outline. Thanks to their figure hugging ways, magic undies sure do make your clothes look that extra bit special.
How to dress in your sixties, in Sherrie Hewson's vibrant style
We love Sherrie's timeless style, she manages to stay stylish by playing with bold patterns and accessories while keeping her main pieces classic.
Your sixties shouldn't be about surrendering to elasticated waists and stockings as Sherrie Hewson proves, you can look as young as you feel taking inspiration from this lovely lady. As one of our favourite members of Loose Women, Sherrie always looks suitably stylish. Have fun with trying new shapes you may not have thought to try before, embrace cosy and comfortable classics and don't forget to accessorise! Fancy looking this good at sixty? Easy, have a look through our three top tips.
Fit and flare
Chances are you've still got a pair of pretty good pins, and they should be given the exposure they deserve. A fit and flare dress is a great way to show them off without looking like mutton dressed as lamb. Typically with a high neckline these dresses are one of our firm favourite styles. The slight flare to the skirt and neat waistline emphasise the figure and give a classically perfect shape.
Funky florals
We're not trying to manhandle you into your mother's curtains here, stay with us! Florals, when done properly, can be the perfect antidote to appearing old before your time. Choose bright and bold patterns, with a larger scale to make sure they don't look too old fashioned. We also love florals woven into fabrics, disguised in lace or on accessories. Keep a look out for fun and fab florals and we're sure you'll spot something you might be surprised that you love.
Accessories
Now's the perfect time to experiment with fancy accessories, you've grown confident in who you are and if you don't nail it first time you can just pin it on being eccentric, coming up to retirement! Jazz up any plain old outfit with a statement necklace or bright earrings. The majority of high st shops have accessory ranges that start from as little as £1 and can bring a whole new lease of life to what you're wearing. Chunky gold necklaces are popular at the moment and go with anything, so if you're looking for one piece to try the trend out with, we think this should be it.
Where to next?
Parenting advice, hot topics, best buys and family finance tips delivered straight to your inbox.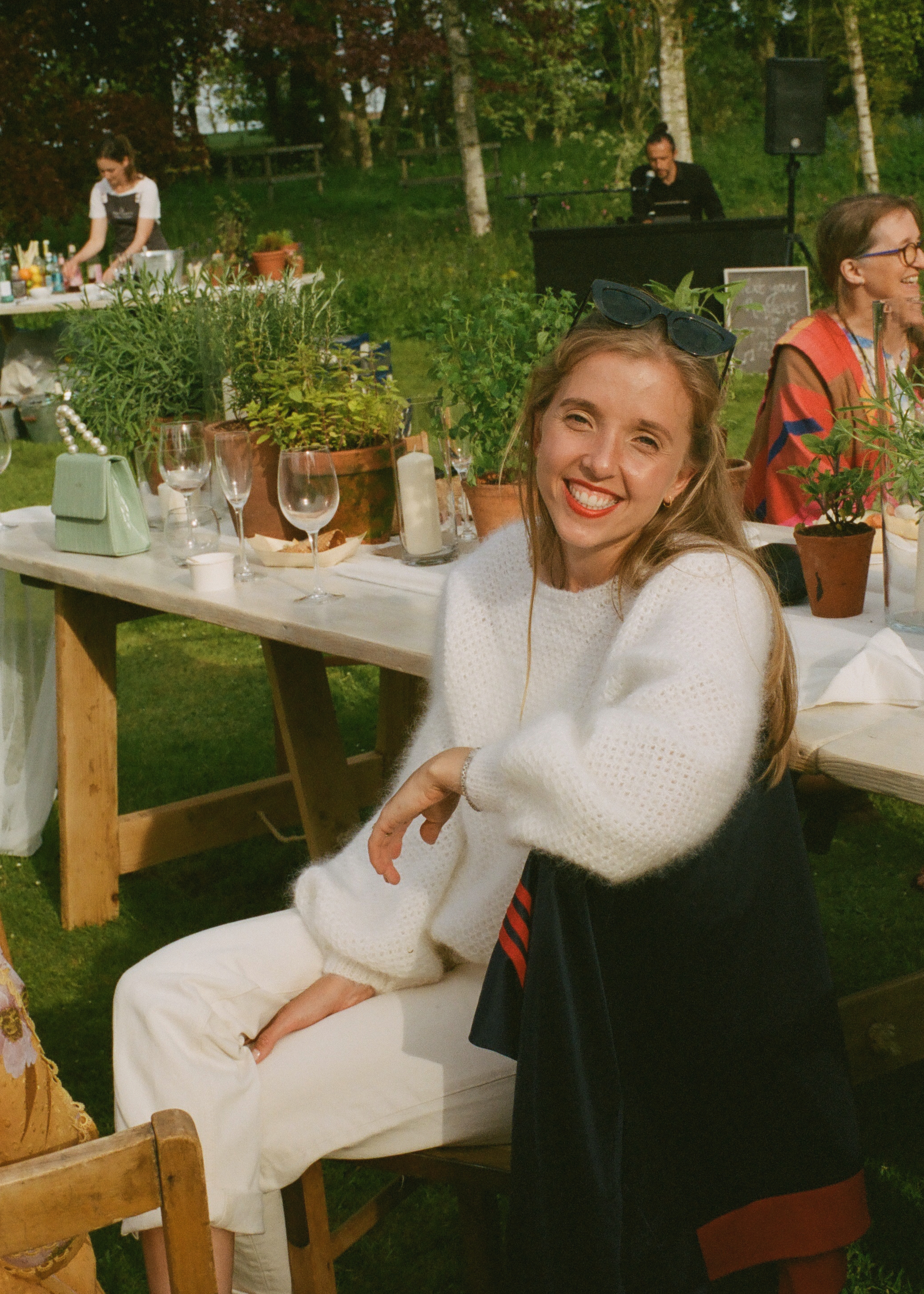 Rosie is an experienced food and drinks journalist who has spent over a decade writing about restaurants, cookery, and foodie products. Previously Content Editor at Goodto.com and Digital Food Editor on Woman&Home, Rosie is well used to covering everything from food news through to taste tests. Now, as well as heading up the team at SquareMeal - the UK's leading guide to restaurants and bars - she also runs a wedding floristry business in Scotland called Lavender and Rose.