We earn a commission for products purchased through some links in this article.
Kate Middleton surprised us all by going for the chop, cutting off her long locks to reveal a shorter, sleek style. But why did she decide to get rid of her long hair?
Kate's hair caused a fuss last week when the Duchess appeared at a charity event sporting a shorter hairstyle.
Her trademark long hair was replaced by a lob – a longer version of a bob – but two different reasons have surfaced as to why she might have undergone the dramatic transformation!
Although Kate's long-time hairdresser Richard Ward has revealed a very relateable reason behind her change of style, Mail Online reported that the Queen was involved in inspiring the mother of two to shorten her hairstyle and adopt a more 'sensible' look – just as she did with the length of Kate's dresses.
In an interview with PEOPLE magazine, Kate's hairdresser Richard sets the record straight and explains why Kate decided to go for the chop.
'It's a practical style and a great option for a mom who has had long hair, who has a busy life and is short on time', said Richard Ward, who's been taking care of Kate's hair for more than 12 years.
Kate Middleton's hairstyle has changed a lot over the years, as these pics prove!
'It's slightly more sophisticated but with all the benefits of long hair' he said of the lob, adding that 'It's much easier to look after and takes half the time to blow dry'.
Richard, who was also partly responsible for Kate's wedding day classy demi-chignon, said that Kate's new look is 'sophisticated, versatile' and full of 'bouncy glamour'. As with any new popular celebrity's hairstyle, Richard anticipates that it will become one that will inspire many to go shorter.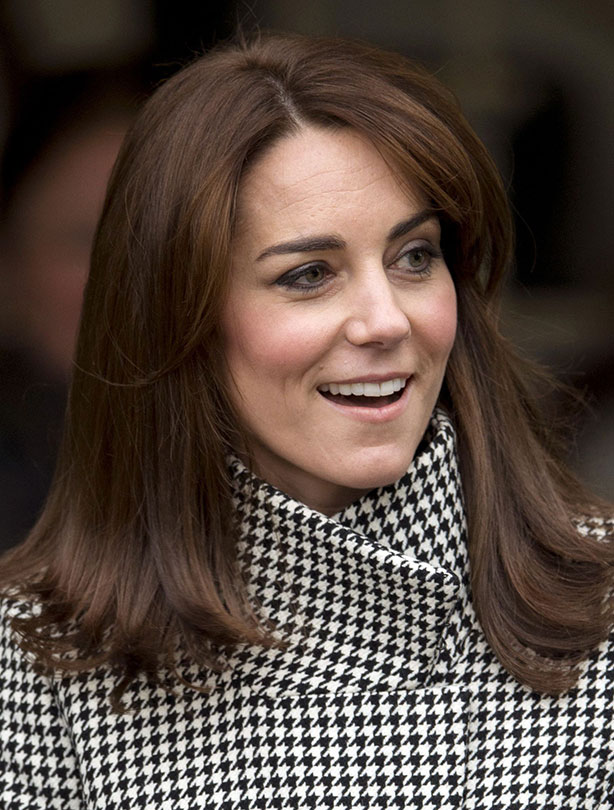 Kate maye have taken inspiration from these celebs with beautiful bobs!
'I'm sure the new style will be equally as popular, as her look will always be hugely followed and copied,' Richard told the American magazine, adding that the do is quite easy to maintain.
Short or long hair, we think Kate looks fabulous as always!