Mrs Hinch is releasing a book with her top cleaning tips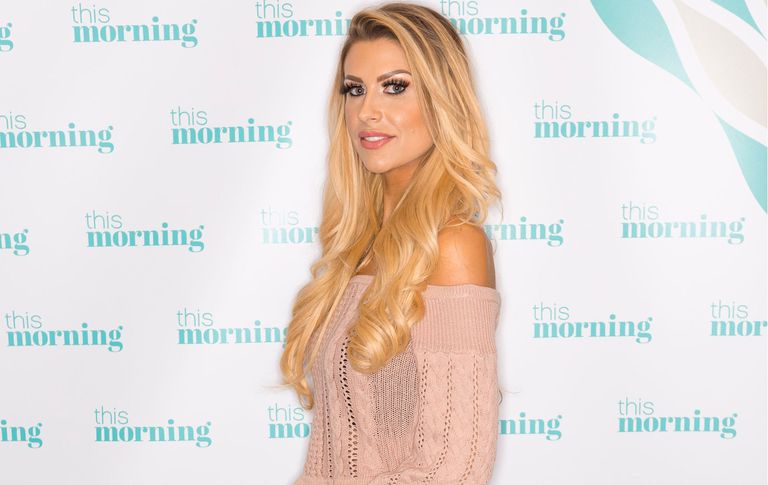 (Image credit: Ken McKay/ITV/REX/Shutterstock)
Mrs Hinch has announced that she is releasing a book containing all of her top cleaning tips.
28-year-old Mrs Hinch has gained an army of fans since she began sharing her top cleaning tips on her Instagram page. Soon she'll be now she is treating her 'Hinchers' to a whole book of advice.
The cleaning sensation, whose real name is Sophie Hinchliffe, took to social media to reveal the exciting news.
Alongside a shiny image of her book standing next to three cleaning sponges, the newlywed, who has 1.4 million Instagram followers, wrote on the social media site: 'My Hinchers.. I'm not sure if you would have had a chance to watch my story yet.. but if not.. Surprise.
'Now I know a lot of you have noticed that I've been going into London quite a bit lately, and that's because I've been working on something very special with Penguin which I'm SO excited about. I now have my own book!'
'I can't even believe it!' she continued. 'I never dreamed that I'd have my own book one day Hinchers, and here it is! I'm so nervous and excited all at the same time because I've worked so hard on it, and I hope you'll all love it as much as I do.
Pre-order Hinch Yourself Happy (opens in new tab)
'I get a lot of questions about me and my life and this book covers it all. From everything you need to know about all things Hinching to chapters dedicated to everything you could ever possibly want to know about Mrs Hinch. I've put a lot of me into this book and I hope you enjoy it!'
Despite not being released until April 2019, the Essex hairdresser's first book, Hinch Yourself Happy, has already become a bestseller on Amazon.
In just two days it has topped the Interior Design & Architecture chart on the shopping website from the number of pre-orders it has had.
'I want to say the biggest thank you to all of you my Hinchers,' said Mrs Hinch, 'because without you, this wouldn't even have been possible!'
Aleesha Badkar is a lifestyle writer who specialises in health, beauty - and the royals. After completing her MA in Magazine Journalism at the City, the University of London in 2017, she interned at Women's Health, Stylist, and Harper's Bazaar, creating features and news pieces on health, beauty, and fitness, wellbeing, and food. She loves to practice what she preaches in her everyday life with copious amounts of herbal tea, Pilates, and hyaluronic acid.