Groom cancels wedding after Bridezilla has shocking reaction to sister's heartbreaking news
Woah...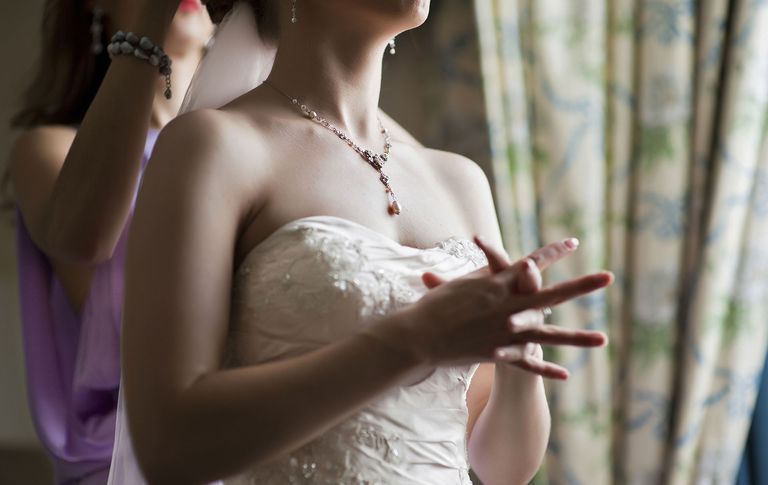 (Image credit: Getty)
Planning a wedding comes with stress that can bring out not very nice personality traits in a lot of people.
After all, the term 'bridezilla (opens in new tab)' wasn't coined from nothing.
Most of the time it puts a strain on your relationships with the ones closest to you that will somehow evaporate as soon as you take your first foot down the aisle.
But one bride took things so far that her wedding ended up coming to a swift halt after the groom decided to call it off.
After finding out that her sister, who was also a bridesmaid, had fallen pregnant (opens in new tab), the anonymous bride cut her from her wedding ceremony.
However, on finding out that she had later miscarried the baby, she had a horrifying reaction.
The shocking story about the American bride was shared by the couple's wedding planner on the forum notalwaysright.
In a thread labelled 'Fall of Bridezilla', the wedding planner went on to explain that when the bride's sister, who had been trying for a baby for three years, revealed the happy news to her betrothed sister, the 'bridezilla' responded: 'Well, then, I guess you can't be in my wedding, because I don't want to deal with the problems your pregnancy will cause.'
Despite being 'flabbergasted' at what had just happened, the wedding planner went on to deal with the demanding bride in a professional manner.
However, a few months later the circumstances worsened when the former bridesmaid sadly miscarried her baby (opens in new tab).
The wedding planner explains how during a meeting with the bride and her mother, 'Bridezilla's Mom' received a call from her other daughter and on learning the sad news was crying 'right along with her poor, distraught daughter on the other end of the phone'.
But then shockingly, on hearing the news of her sister's miscarriage, the wedding-fixated bride simply responded: 'Oh. Well, I guess she can be in my wedding, then, since she's not pregnant anymore.'
Not the response you'd expect from your sister.
Describing the mum's reaction as 'absolutely terrifying', the wedding planner said that she had 'never seen something snap behind another person's eyes before', saying that she went on to speak in a 'deadly' voice when she told the wedding planner that she would no longer 'be financing the wedding anymore', before standing up and walking out, followed by her 'hysterical daughter'.
And if her mother's reaction wasn't extreme enough, the wedding planner revealed that 'the wedding was cancelled entirely, twenty-four hours later, by the would-be groom'.
Internet users flooded the post with comments, labelling the bride 'narcissistic' and 'selfish', saying that she 'deserved it' and the groom 'dodged a bullet'.
Sounds like a lucky escape to us…
Aleesha Badkar is a lifestyle writer who specialises in health, beauty - and the royals. After completing her MA in Magazine Journalism at the City, the University of London in 2017, she interned at Women's Health, Stylist, and Harper's Bazaar, creating features and news pieces on health, beauty, and fitness, wellbeing, and food. She loves to practice what she preaches in her everyday life with copious amounts of herbal tea, Pilates, and hyaluronic acid.