Brighton company launches Love Island-themed hen parties
Fancy pretending you're on Love Island? Now you can...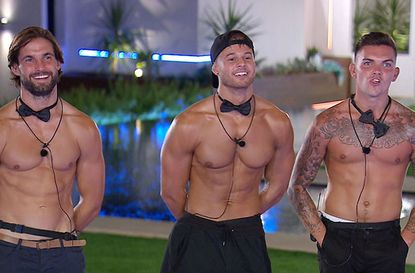 If you're worried there may be a Love Island-shaped hole in your life next week when the series comes to an end, then fear not, because one hen party company have come up with the genius idea to theme their events just like the show - complete with men with six packs, silly games and lots of prosecco!
The package, which is available in Brighton, can accommodate up to 17 hens and will come with its very own 'Love Island' replica 'hunks'. The two-night hen party, by company Hen Haven (opens in new tab), will see you staying at a hotel on the Brighton seafront and all the Love Island-themed entertainment is included.
According to the event site, '10 Adonis hunks will arrive and be matched up with each member of the hen party, as they take on a number of games and challenges together, until we have one final winning couple.'
Hens and 'hunks' will pair up to compete against each other to win the grand prize - 'a dance from each Adonis hunk, as the glasses are filled with prosecco'. The next evening sees you taking part in a Love Island themed pub-crawl round some of Brighton's best bars, with a Love Island replica hunk in tow of course.
The idea is based on the hit ITV2 show, which sees contestants pair up with partners to find love while competing to become the most popular couple on a Spanish island. It's proven hugely popular since the new series started six weeks ago, and its ratings have continued to climb.
According to TellyMix, Love Island had an average of over two million viewers last week, beating its competitor Big Brother by over a million people. So it's no surprise that a whole range of products and now even events are hoping to get in on the action.
Last week Primark also revealed that it would be selling Love Island-inspired t-shirts (opens in new tab), with captions such as 'I used to be in Blazin Squad', '100% my type of paper', and '#absolutemelt' on them.
Would you ever consider a Love Island-themed hen? Let us know in the comments below!