Hollywood actor Giovanni Ribisi and Emily Ward confirm arrival of twins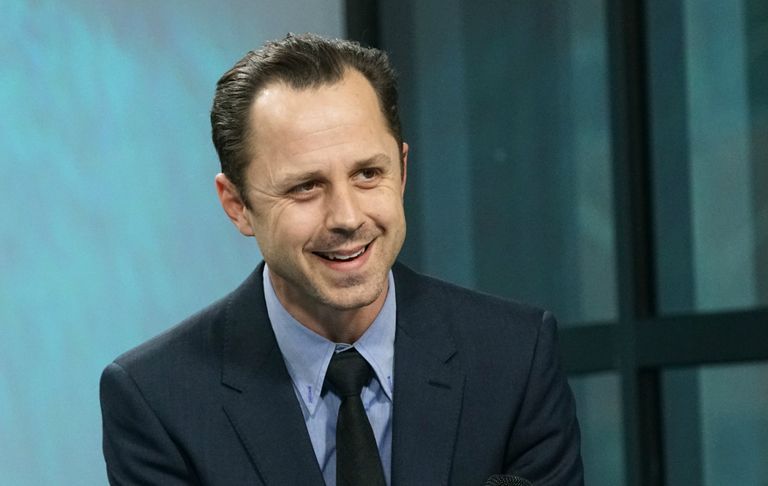 Emily Ward made the sweet announcement on Instagram.
Sneaky Pete and Friend's star Giovanni Ribisi and his girlfriend, interior designer Emily Ward, have recently welcomed twins.
The baby boy and girl have been named Enzo and Maude, with Emily first announcing their arrival on an Instagram post from her company Pierce & Ward's official Instagram account.
Emily uploaded the photo on 14th December, lovingly captioning the post: 'Our babies are finally here!! Enzo and Maude angels from heaven!'
The couple have been together since February 2017, and have kept their relationship fairly under wraps since.
Giovanni is best known for his roles in Amazon series Sneaky Pete, Dazed & Confused, Saving Private Ryan and his recurrent cameo in Friend's as Phoebe's long lost brother, Frank. He also appeared in the critically-acclaimed Lost in Translation alongside Scarlett Johansson and Bill Murray.
Emily is an interior designer with a long list of celebrity clients, including Dakota Johnson, Leonardo Di Caprio, Brie Larson and director Harmony Korine. She was previously wed to Black Keys drummer Patrick Carney, before they split up in 2016 after four years of marriage.
Read more: Amal Clooney shares the sweet way George made sure she was honoured with their twins' first word
The actor was previously married to English model Agyness Deyn, with the double divorcing in 2015 after two and a half years of marriage.
The couple married in a quiet, private ceremony in Los Angeles in June 2012 after a whirlwind romance. In 2013, Agyness spoke to InStyle magazine about their surprise union, stating: 'I don't know. I suppose you meet someone and you're just like... you know.
Read more: Your first year with twins (opens in new tab)
The model is also currently pregnant with her first baby with new husband Joel McAndrew.
The twins come as a second arrival for Giovanni, who has a 21 year old daughter, Lucia, with first wife Mariah O'Brien. Giovanni and Mariah married in 1997 before splitting up in 2001.
Niamh McCollum is a freelance lifestyle writer who has written for Future titles GoodTo and Marie Claire UK, plus the Irish Independent. The Dublin-based journalist specialises in stories
affecting families - from health updates, to the freshest parenting debates and celebrity announcements.