7 skincare ingredients to avoid during pregnancy - from retinol to sunscreen, here's what the experts say
You might find yourself looking for new products to try as your skin changes during pregnancy, but there are some skincare ingredients you should avoid
(Image credit: Getty Images)
Goodto Newsletter
Parenting advice, hot topics, best buys and family finance tips delivered straight to your inbox.
Thank you for signing up to GoodTo. You will receive a verification email shortly.
There was a problem. Please refresh the page and try again.
If you're expecting a baby and want to switch up your beauty routine, you need to be aware of the skincare ingredients to avoid during pregnancy.
Pregnancy can cause all sorts of changes in the body, and your skin is not exempt from these. Itchy skin in pregnancy is common, and linea nigra - that's the line you might have across your pregnant belly - is another symptom. Changes in pigment can be one of the early signs of pregnancy too. Because of these, it can be tempting to switch up your skincare routine, but before you do this you need to know which ingredients are safe to use, and which are not.
As skincare expert and founder of Alvarez Aesthetics, Caterina Alvarez, told us: "During pregnancy, hormonal fluctuations can lead to a variety of skin changes. While some women might find their skin improving, looking more radiant and clear, others might experience the opposite, with increased breakouts or a deterioration in their skin's condition." She adds, "It's essential to remember that every individual's skin and body might respond differently. Therefore, you always need to exercise caution, prioritising products and ingredients with a known history of safety during pregnancy."
That's why we've spoken to Caterina and other skincare experts to find out which skincare ingredients you should avoid during pregnancy...
Skincare ingredients to avoid during pregnancy
1. Retinoids
While vitamin A is important during pregnancy for embryonic development, excessive intake has been linked to malformations in babies, so vitamin A derivatives like retinoids can negatively affect your baby's development.
One study in the Canadian Family Physician journal reported four published case reports of birth defects in the literature associated with topical tretinoin use, which is a type of retinoid. Their advice was that topical retinoids should not be encouraged during pregnancy until data on a larger cohort has been collected.
Types of retinoids include retinol, tretinoin, adapalene, isotretinoin and tazarotene.
2. Hydroquinone
Hydroquinone is a skin lightener and therefore can be tempting to use for many pregnant people, as dark spots on the skin are a common symptom of pregnancy - known as melasma or chloasma.
While there are no known links between hydroquinone and birth abnormalities, this skincare ingredient has a high absorption rate of 35 to 45%, meaning it is more likely that large amounts will enter the bloodstream and potentially affect the baby if the product is used during pregnancy.
3. Salicylic acid (in high doses)
Salicylic acid is often used in exfoliators or peels and is common in skincare products that target acne. Over-the-counter products generally contain low doses that are considered safe for pregnant people, but higher doses could be harmful. A 2013 study concluded that products that deliver a high dose of salicylic acid, such as peels and oral medications, should be avoided during pregnancy.
If you're concerned about acne in pregnancy, azelaic acid and glycolic acid are alternative skincare ingredients that are deemed to be safe to use.
4. Benzoyl peroxide
Similarly to salicylic acid, benzoyl peroxide is commonly used to treat acne. And while experiencing acne is common in pregnancy, you should be careful about which products you use to treat it. It has a higher absorption rate than other topical chemicals, which makes it more likely for larger amounts to enter your bloodstream and affect your baby.
Again, you don't need to avoid this ingredient entirely, but it's a good idea to only apply small quantities on not too big of an area, in order to avoid significant absorption.
5. Formaldehyde
In bad news for those who love to get their nails done, formaldehyde is an ingredient in many nail polishes and some hair straightening products. It should be avoided in pregnancy because it has been linked to fertility problems and miscarriage.
However, it is far less common than it used to be since being classed as a carcinogen - meaning it is capable of causing cancer.
6. Essential oils
Essential oils are increasingly used in beauty products. While diluted essential oils are generally safe, pregnant people should steer clear of higher concentrations.
This is because some essential oils can have effects that are harmful in pregnancy. For example, jasmine and clary sage have been known to trigger contractions, sage and rosemary oil can cause bleeding, and rosemary has been proven to increase blood pressure.
7. Chemical sunscreen
Chemical sunscreens contain oxybenzone, which may be effective in protecting the skin from the harmful effects of UV light but it also can affect hormones and cause long-term harm to both mother and child.
For example, a 2018 study on mice published in the Journal of the Endocrine Society found that oxybenzone exposure during pregnancy makes permanent changes to mammary glands and lactation.
If you're looking for the best sun creams to use during pregnancy, it's best to opt for a mineral option, as opposed to a chemical formula.
How to check if your skincare products are safe to use during pregnancy
The best way to find out if your skincare ingredients are safe to use during pregnancy is to ask your midwife, GP, or another medical professional. If you have specific skin concerns, a dermatologist can offer guidance tailored to your specific skin needs during pregnancy.
In addition, you should check the ingredient lists of any products you are using, to make sure they don't contain any of the above. Skincare expert and medical director of The M-ethod Aesthetics, Dr Mandy Mak, says: "Do some research online to see if the product is advertised as pregnancy-safe, and consult a doctor if you're still unsure. Every pregnancy is different - what works for one person may not work for another, so be sure to conduct your due diligence!"
What are some pregnancy-safe skincare products?
When it comes to purchasing pregnancy-safe skincare, Caterina Alvarez advises, "Whilst many brands might offer products suitable for pregnancy, it's vital to scrutinise individual product ingredients."
She adds, "Not all products within a single brand may be pregnancy-safe, although numerous brands do produce pregnancy-safe lines or products - the key is to meticulously check product ingredients and potentially seek advice from dermatologists or skincare professionals."
Meanwhile, Dr Mandy Mak recommends the following skincare brands for pregnancy-safe products:
How does skin change during pregnancy?
There are many ways skin can change as a result of pregnancy, and every pregnancy is different - meaning some pregnant people will notice a big difference in their skin, while others will experience minimal changes.
Some of the changes include:
Hyperpigmentation
Melasma or chloasma (dark patches on the face)
Increased oil production
Acne or breakouts
Dry skin
Itchy skin
Increased sensitivity
Award-winning skincare expert Sasha Core explains: "The increased levels of oestrogen during pregnancy stimulate the production of melanin during pregnancy, which is the pigment responsible for the colour of your skin and hair. This can sometimes result in parts of your skin becoming darker - a phenomenon known as hyperpigmentation. Sometimes this can result in darkened areolas and patches of the face, but these changes are just temporary and will fade after pregnancy."
She adds, "Fluctuating hormone levels can also lead to increased oil production in the skin's sebaceous glands, clogging pores and potentially resulting in acne or other breakouts. This can even happen to pregnant women even if they never suffered from spots before. The opposite can happen as well, and some people may find that their skin has lost the ability to retain moisture effectively, resulting in their face becoming dry and itchy."
If you have skincare concerns during pregnancy, are unsure how to treat your skin conditions or don't know which products to use, you can consult a dermatologist or your GP.
If you're looking for more skincare tips and recommendations, take a look at our round-ups of the best Vitamin C serums for your skin type and the best sunscreens for your face. Or, find out how we got on when we tried the viral slugging skin trend.
We spoke to the following skincare experts:
Embarking on her aesthetics journey in 2017, Caterina left her NHS community nursing position in September 2018 to establish Alvarez Aesthetics, a skin-focused clinic dedicated to enhancing natural beauty and empowering self-confidence.
Award-winning skincare expert Sasha Core became a thought leader in her industry for her personalised approach to helping people heal a range of skin issues including acne, pigmentation and sensitivity. Her dedication to excellence has earned her clinic the prestigious title of Skin Clinic of the Year in 2021, 2022, and 2023.
Having received her degree in medicine and surgery at King's College London and a distinction Aesthetic Medicine from Queen Mary University before going on to study at Harvard Medical School, official member of the Royal College of Surgeons Dr Mandy Mak has nearly a decade of clinical experience in head, neck, and facial plastic surgery. Passionate about skin health and skincare, Dr. Mandy founded The M-ethod so patients can gain access to treatments and products which have been rigorously tested for their safety and efficacy. Dr Mandy continues to work in the NHS as a specialty doctor independently to further hone her skills.
Parenting advice, hot topics, best buys and family finance tips delivered straight to your inbox.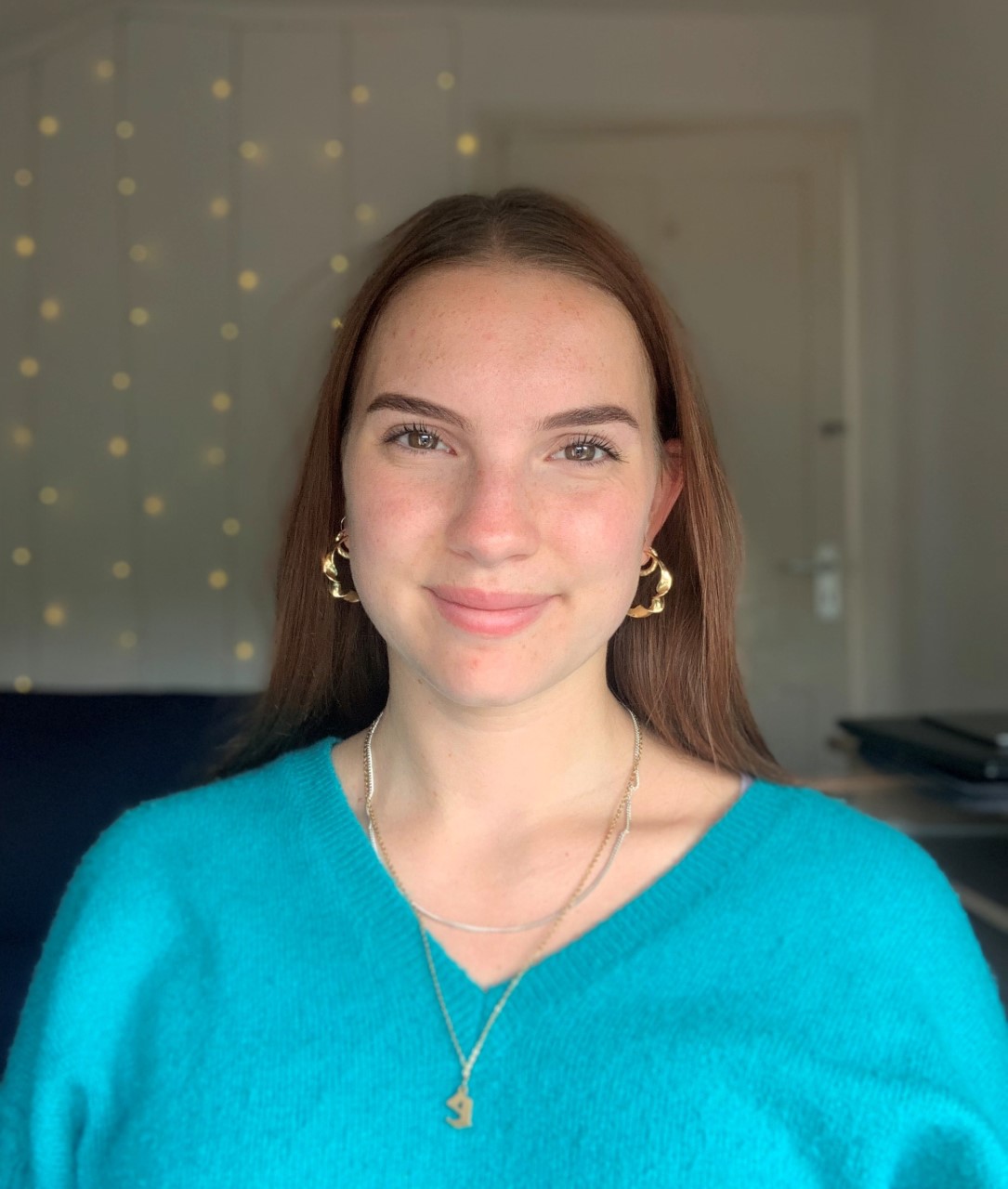 Ellie is Goodto's Feature Editor, having joined the team as a Junior Features Writer in 2022, and covers everything from wellbeing for parents to the latest TV and entertainment. Ellie has covered all the latest trends in the parenting world, including baby names, parenting hacks, and foodie tips for busy families. She has a distinction in MA Magazine Journalism from Nottingham Trent University and a first-class degree in Journalism from Cardiff University, and previously Ellie has worked with BBC Good Food, The Big Issue, and the Nottingham Post, as well as freelancing as an arts and entertainment writer alongside her studies.