Big-busted women 'LOVE' this Amazon bandeau bra – and it already has 200 five-star reviews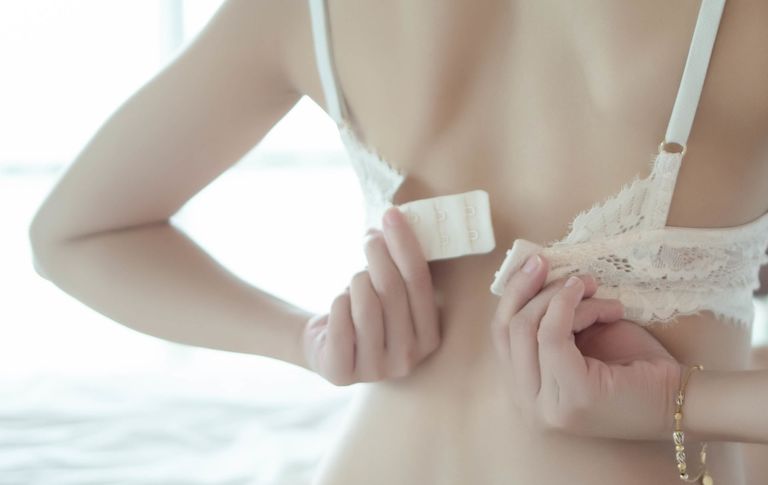 (Image credit: Getty)
Living with a big bust can be challenging.
You have to wear multiple bras when you work out, hold your ladies down when you walk down the stairs and you may even feel the desire to keep them perky (opens in new tab) (gravity is not a friend!).
But probably one of the hardest challenges of being well endowed in the chest department? Finding a bra to suit all of your outfits.
Pinning down the perfect strapless that will both hold your chest up without digging into your side and not it make it look like you've just got one big long boob is basically impossible.
But now one retailer is selling a bra that big-busted women have hailed as 'amazing' for its combination of comfort, practicality and support.
The Ahh seamless underwire bandeau bra, by Rhonda Shear (opens in new tab), which is currently being sold on Amazon, is gaining popularity for the way that it holds up the chest without being too tight and uncomfortable.
It uses a combination of underwire support, nylon and elastane to hold up the bust and is strapless so will seamlessly blend into your outfits.
And the best part? It comes in seven different sizes ranging from XS to 2X US.
You can get the bra in five different colours including, Black, White, Nude, Eucalyptus and Desert Rose and prices start from £17.60.
US customers have already gone crazy over the bandeau with 200 five-star reviews on the Amazon US page.
'I have bought and returned so many strapless bras, it's not even funny! But this bra.... I LOVE. I am a full figured woman and this bra is very comfortable and is great to wear under tops that are NOT form fitting,' wrote one fan.
'Even works for large chests (34DDD),' added another. 'You don't get an incredible amount of support but it is super comfy and better than the uniboob you get from regular bandeau tops. Definitely going to pick up another one in a different colors.'
Stocks of the must-have bra are running low because of the rave reviews and high demand, so it's worth keeping an eye on the page to see when you're desired size and colour is back in stock.
And whenever it's back you better snap it up quick!
Aleesha Badkar is a lifestyle writer who specialises in health, beauty - and the royals. After completing her MA in Magazine Journalism at the City, the University of London in 2017, she interned at Women's Health, Stylist, and Harper's Bazaar, creating features and news pieces on health, beauty, and fitness, wellbeing, and food. She loves to practice what she preaches in her everyday life with copious amounts of herbal tea, Pilates, and hyaluronic acid.