Parents reminded Cadbury Mini Eggs are a serious choking hazard after mum shares heart-breaking story
They are not suitable for children under four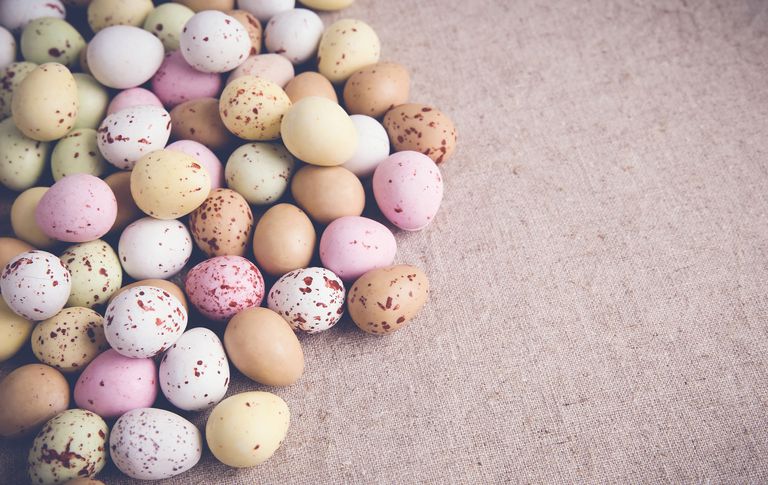 Parents should be extra cautious if their children are eating Cadbury Mini Eggs as they pose a serious choking hazard and are not suitable for children under 4.
Another warning has been circulated on social media reminding parents of the dangers of giving their children Cadbury Mini Eggs as several children have choked to death.
Last year we reported on one mum's heart breaking story (opens in new tab) as she revealed that her five-year-old daughter choked to death after getting a mini egg stuck in her throat.
The mum, who wrote on the parenting website Mums Advice under the name 'XGemx' urged parents to treat these chocolates in the same way as they would grapes and cut or break them into smaller pieces if feeding them to children.
With signs of spring just around the corner, and shops already over-flowing with Easter eggs, Crème Eggs and of course, mini eggs, it's no surprise that fresh warnings have started to surface.
Facebook group Mini First Aid highlighted that mini eggs come with a warning and that parents should think twice about giving them to young children.
https://www.facebook.com/minifirstaid/photos/a.1487208044834690/2404289446459874/?type=3&theater
The light-hearted, albeit serious reminder from Mini First Aid suggests enjoying Mini Eggs on your own and getting your children something a little safer to eat!
Knowing what to do if your baby or child is choking (opens in new tab) could save their life. As always in an emergency you should call 999 for an ambulance.
Read more: First aid for babies and children: Everything you need to know about paediatric first aid (opens in new tab)
Several celebrities, including mum-of-three-to-be (opens in new tab) Myleene Klass have posted about the importance of taking up a first aid course so that you're prepared in an emergency situation.
Would you know how to respond if your child was choking? Do you have any courses or tips you'd recommend? Head over to our Facebook page to join the conversation…
Jessica currently works as a Senior Food Writer at Future. She writes food and drink-related news stories and features, curates product pages, tests, and reviews equipment, and also develops recipes that she styles on food shoots. An enthusiastic, self-taught cook Jess adores eating out and sharing great food and drink with friends and family. She has completed the Level 1 Associate course at the Academy of Cheese and is continually building on her knowledge of beers, wines, and spirits.