Experts reveal watching Christmas films is good for your health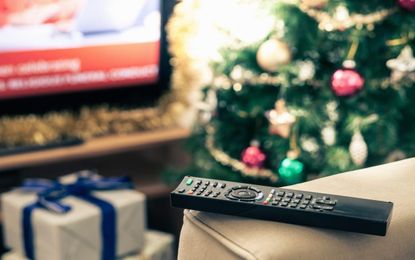 Are you the kind of person who watches Christmas films as soon as November hits? If so, you could find yourself being much happier this month.
According to an expert, watching Christmas films is an instant happiness booster, and we can't think of a better reason to get all cosy and put one on.
Speaking to DoYouRemember (opens in new tab), a psychologist said watching festive favourites can trigger the release of feel-good hormone dopamine, which leaves you feeling happy.
They explained this by saying, "It does create that neurological shift that can produce happiness"
"I think anything that takes us out of our normal habituation, the normal day in, day out…signals our senses, and then our senses measure if it's pleasing or not", they added.
So don't let your family and friends shame you for watching Elf or Home Alone for the millionth time, because it could be the happiness boost you need as it's getting cold and dark out there.
Or maybe you're more of a festive rom-com person? We can't get enough of Love Actually if we're honest!
Alongside this, the expert said that putting up your Christmas decorations earlier could make you happier (opens in new tab), if you really want to get into the festive spirit as soon as possible.
They added, "Christmas decorating will spike dopamine, a feel-good hormone".
Dopamine also helps to relieve anxiety and stress, which you might find yourself experiencing a lot if you're trying to get everything sorted in time for Christmas Day.
Make sure you take time to kick back, relax and stick on a Christmas classic to help you unwind. And if you don't own any, there's a channel dedicated to festive films.
Yes that's right, Sony has brought back its Christmas film channel. (opens in new tab) So you've got plenty to choose from without having to go out and buy a DVD or stream one.
Perfect!
If you're more than ready to take the kids to meet Santa, we've put together a list of the best Santa's grottos across the UK (opens in new tab). Just search for your location to find them!
We don't know about you, but we're off to shamelessly watch some seasonal films.
Will you be watching Christmas films before December, or are you too much of a Scrooge? Let us know your thoughts on Facebook!