Customers threaten to boycott Gillette over this controversial new advert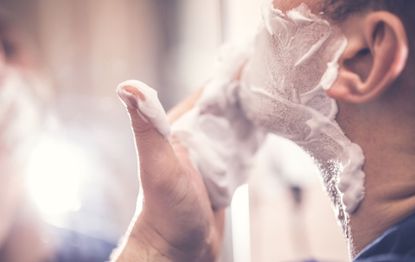 (Image credit: Getty)
Gillette's new advert has divided opinion after addressing the issues of toxic masculinity and sexual harassment.


Following last year's #MeToo movement, which saw women across the globe campaign against sexual harassment, the razor blade company have launched their own campaign in support.
The controversial advert, which has been viewed over three million times on YouTube in just 48 hours, encourages men to hold each other 'accountable' for their actions and step in when it comes to instances of sexual harassment and bullying (opens in new tab), involving both men and women.
https://www.youtube.com/watch?time_continue=72&v=koPmuEyP3a0
Their campaign, The Best Men Can Be (which is a spin on their 30-year tagline 'the best a man can get'), aims to promote 'positive, attainable, inclusive and healthy versions of what it means to be a man' by challenging stereotypes and building positive role models for young boys.
Of course, many have taken to social media to praise the men's grooming brand for promoting such a positive message, with Twitter users writing comments like: '@Gillette's new campaign thoughtfully and critically examines what "The Best a Man Can Get," the brand's iconic tagline, means today. A must watch'.
Another commented: 'THIS is how you use your brand. THIS is how you engage with your audience. Gillette being aware of mostly having a male audience and using their influence as a global brand to make a change for the better. other companies take notes',
While another added: 'Thanks for this Gillette. I agree. We absolutely as men can do a better job instilling better morals and behavior overall with one another. Handing those core values down to our kids is paramount. And don't tell me it doesn't exist. Not all of us sure. But enough to change.'
However, many took the advert as an attack on men, slamming it for its 'assault on masculinity'.
'I've used @Gillette razors my entire adult life but this absurd virtue-signalling PC guff may drive me away to a company less eager to fuel the current pathetic global assault on masculinity. Let boys be damn boys. Let men be damn men,' wrote on high-profile face.
Another wrote: 'So nice to see @Gillette jumping on the "men are horrible" campaign permeating mainstream media and Hollywood entertainment. I for one will never use your product again.'
While one added: 'I'd like to thank Gillette for reminding me how horrible it is to be man. This should sit well with your customers. NOT.'
What do you think of the advert? Let us know over on our Facebook page.