Drinking gin really does make you cry, new research reveals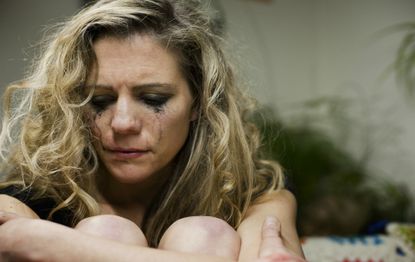 (Image credit: COLIN HAWKINS)
Ever end up having an emotional breakdown after a few G&T's? New research proves the spirit may be the reason for your tears.
There's no doubt gin is one of the nation's favourite drinks.
The trendy drink has been popping up all in bars in different flavours and colours, and everyone loves it.
However, it turns out this fashionable beverage may be the reason you are filled with emotions after a couple of glasses of your favourite cocktail.
Although some claim it's numerous 'health benefits' means gin is good for you (opens in new tab), new research published by the British Medical Journal found certain spirits are linked directly to unhappy emotions and are likely to trigger your tears.
A survey was carried out by 30,000 individuals, between 18- 34-years old, and those who drank spirits felt increasingly emotional, in comparison to wine and beer drinkers who felt more relaxed.
Nearly a third of participations drinking whiskey or gin felt emotions of aggression, sadness and anger compared to just 7.1 per cent of those drinking red wine.
The study also reveals that women more frequently experiences a whole range of emotions from feeling energised and sexy, to also restless and tearful.
However, less women experienced the feelings of aggression compared to men.
So, why does this on-trend beverage make us feel this way?
The study shows if you are feeling overwhelmed with emotions about a certain situation, and then consume alcohol, you are more likely to reveal these feelings involuntary.
On the other hand, the research suggests positive emotions you experience while drinking alcohol are based on external factors, such as the promotion of the drink on advertisements and in the media.
This new research hopes to tackle alcohol misuse, providing an insight into what drink choices influence certain emotions.
Next time you're sipping on a cocktail, perhaps have a think about what spirit is in your drink.
Gin tears may not be such a myth after all.