'It sort of ruled everything' Fearne Cotton opens up about her ten-year struggle with bulimia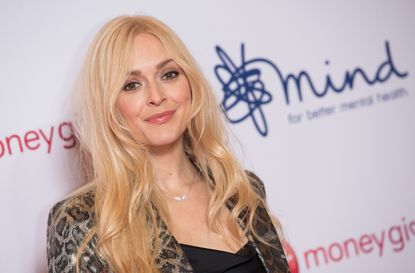 BBC presenter Fearne Cotton has revealed a secret decade long battle with bulimia when she was in her 20s.
At the time, Fearne Cotton was a Radio 1 DJ and Top of the Pops host, and claimed she didn't feel "cool enough, smart enough or good enough" at her job.
Speaking on the How To Fail with Elizabeth Day podcast, she claimed it was a "weird secret" in her life that she'd hidden from everyone else except her mother.
Describing bulimia as a 'release', she said, "I had this new release I invented for myself – to have bulimia. I had that on/off for a good decade of my life. In the beginning of my 20s it was quite intense and sort of ruled everything."
Fearne added, "In my later 20s it was more like a bad habit I'd kick into if something emotional was happening or if I felt out of control. It was my go-to thing but wasn't as regular."
Fearne Cotton is now a mum-of-two, to six-year-old Rex Wood and four-year-old daughter Honey Krissy Wood with husband Jesse.
Read more: Fearne Cotton opens up about mum guilt and the importance of finding time for yourself
Read more: Am I stressed? The signs and symptoms of stress
Speaking about her first pregnancy, she said, "Getting pregnant, I let go of all of it. I ate everything in sight. It just went overnight. It came back, the feelings of loathing about my body after the birth, but I didn't go back to the illness."
She has also stated that she no longer "defines herself as a bulimic", adding, "I hope I'm not being naive by saying that but I do feel like that."
Earlier this year, Fearne opened up about how a 'rough patch' made her marriage to Jesse Wood stronger.
She frequently discusses mental health issues in public, and has established herself as an ambassador for mental health awareness.
Her successful podcast Happy Place is available on Spotify, where she interviews 'incredible people'.
Guests have included Katie Piper, Melanie C, Davina McCall and most recently, actress Jada Pinkett Smith. According to the show description, they discuss, 'life, love, loss, and everything in between'.