Home Alone fans are only just noticing the film's subtle Christmas colour theme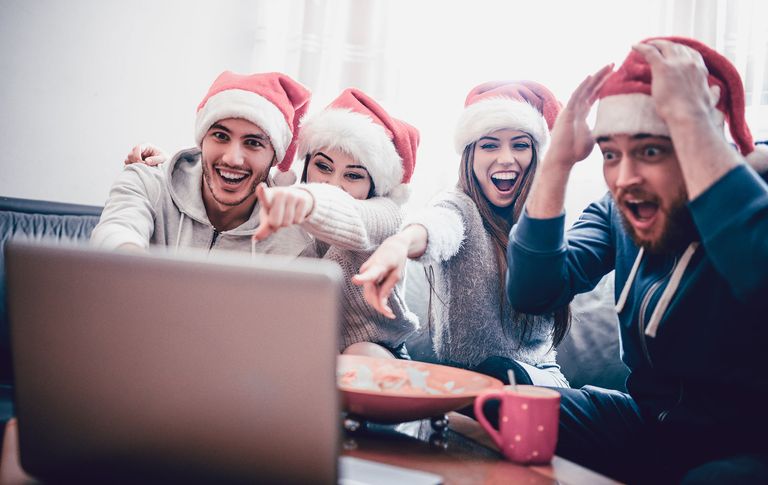 (Image credit: Getty)
Festive rituals and traditions are a big part of everyone's Christmas.
And one of the most important seasonal traditions is getting in multiple viewings of our favourite Christmas film.
Each year that goes by gives us a chance to catch up on the festive classics that we usually know word-for-word and can finally watch without judgement once December has hit because 'Santa's coming!'
But, as much as we might think that we know these iconic flicks off by heart, sometimes we may be so used to seeing and hearing the familiar settings and quotes that we just gloss over any clever hidden details.
And it turns out that fans of the famous Christmas film Home Alone have been ignoring one BIG detail throughout the classic movie.
One eagle-eyed fan pointed out - every single room in Kevin's enviable family home is decorated in festive green and red colours!
And it's not just because of the seasonal decorations. The Chrismassy combo is displayed on the house's kitchen tiles and wallpaper, its curtains, sofas, cooking pots – even the phone and kettle.
'Can we talk about the McAllister's house in Home Alone for a second?' wrote the vigilant viewer. 'Like, of COURSE you're going to be a target for Christmas bandits if your house is ENTIRELY Christmas themed! Okay, yes, they have a lot of Christmas decorations up, but that is JUST THE START...'
'Look at that wallpaper. What kind of monster has red wallpaper next to a green wall? Offset with contrasting green house plant and red candles?' she writes.
'Throw up a festive green tapestry in the green corridor on the way to your attic,' she continues, 'why not!'
'Yes, it's the 90s, but who has a green LANDLINE PHONE?' questions the fan. 'With red, white and green wallpaper? And red flowers hanging from the bed above red pillows? Did they cast Catherine O'Hara purely because of her red hair? This goes all the way to the top...'
She then jokes about the festive them, writing from Kevin's perspective: '"Tell the truth. Did you just decorate this place as an elaborate con to leave me at Christmas time?"'
'But WORST of all is the kitchen,' she adds. 'Red pots, green tiles, red teapot, crimson floors, even a green rolling pin.
Guys. We all go to the themed sections of IKEA and get ideas, but you're not supposed to do it in real life.'
The fan concludes: 'Home Alone: Great movie. Decorator's nightmare.'
We won't lie though – it's still our ultimate dream Christmas getaway…
Aleesha Badkar is a lifestyle writer who specialises in health, beauty - and the royals. After completing her MA in Magazine Journalism at the City, the University of London in 2017, she interned at Women's Health, Stylist, and Harper's Bazaar, creating features and news pieces on health, beauty, and fitness, wellbeing, and food. She loves to practice what she preaches in her everyday life with copious amounts of herbal tea, Pilates, and hyaluronic acid.