Katie Price slammed by PETA and fans as she steps out in fur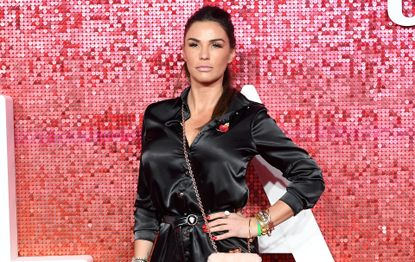 (Image credit: Getty)
Katie Price has been slammed by PETA activists after she was spotted wearing what looks like real fur.
The former model caused uproar after heading out earlier this week wearing a fur hat and a coat with a fur trim.
'When it comes to wearing fur, Katie Price is a repeat offender who is driving animals to a painful death – and doing so willfully, since she has been told again and again about the cruelty involved in capturing or rearing and slaughtering them,' Elisa Allen, Director of PETA UK, told MailOnline.
'Today, most women wouldn't be caught dead wearing the fur of animals who endured miserable lives, confined to tiny, filthy wire cages before their necks were broken or they were anally or vaginally electrocuted.
'As the judge of the way animals are abused for their pelts, PETA would like to order Ms Price to donate her furs to us so that we can use them as bedding for orphaned animals or distribute them to refugees from war-torn countries to help them keep warm, as they're the only people who have an excuse to wear fur.'
Critics also took to social media to express their anger towards the 40-year-old, who divided fans with this picture of her son last year, for her choice of attire.
One Twitter user commented: 'They say anyone wearing fur is either very thick or very cruel. Which is it @KatiePrice?'
Another added: 'So much for claiming she's an animal lover, what she means is she only loves wearing their fur.'
The mum-of-five even had former fans turning on her, with one tweeting: 'I think it's disgusting the way people mock your son. You know what though I have no time for you now.
'Someone that wears fur is the lowest of the low. You should hang your head in shame. The only thing that looks good in fur is the animal. You disgust me. How could you?'