Experts warn supermarket shopping trolleys could give you the neurovirus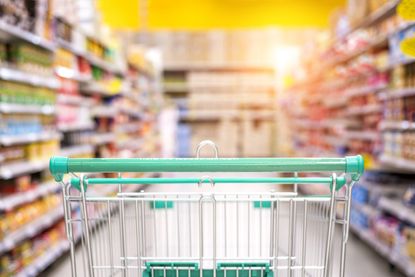 (Image credit: Getty)
Health experts have warned that supermarket shopping trolleys could be spreading cases of neurovirus.
Neurovirus is one of the most common tummy bugs but it can become rampant in the colder months.
Brits are being warned to take extra care after the first outbreak of the winter vomiting bug hit the UK this autumn.
Symptoms include projectile vomiting, diarrhoea and stomach cramps as well as headaches and a fever.
Officials have advised shoppers to wash their hands after using supermarket trolleys for fears they could spread the sickness.
A statement from Swansea Bay University Health Board said, "Supermarket shopping trolley handles can be handled by hundreds of people every day, so please wash your hands thoroughly in soap and water when you get home, to reduce your risk of catching an infection like norovirus, and also colds or flu."
Joanne Walters, the infection, prevention and control matron for the health board, added, "This is the norovirus season traditionally so we would expect to see it circulating.
"We just need people to be aware that they don't need to present themselves to hospital if they have this virus.
"They can manage their symptoms at home and reduce the spread of infection by not going to communal areas.
"Even when your symptoms stop you continue to be infectious, you continue to shed the virus for up to 48 hours, and as long as 72 hours, afterwards."
It has been advised to wash hands regularly and thoroughly and stay away from busy areas or hospitals if you or someone you are caring for is suffering from the bug.
Public Health England have reported 25 confirmed outbreaks of neurovirus since the 1st of July with 780 suspected cases reported since September.
Nick Phin, National Infection Service deputy director at PHE warned, "Norovirus can be unpleasant and is easily passed on to those around you," he warned.
"Most people get over it within a day or two, but in the very young, elderly and those who have weakened immune systems it can last longer.
"It is easy to get dehydrated, so it's important to drink plenty of fluids to prevent this.
"It usually lasts about two days. But, there's not much that can be done to treat it."