'Botox stops working at my age!' Actress Sherrie Hewson on her surgery regrets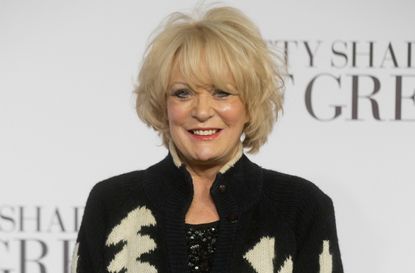 (Image credit: Getty)
Opening up has never been something that Sherrie Hewson has struggled with. While most celebrities tend to shy away from the topic of cosmetic surgery, the former Loose Women panellist is refreshingly honest.
Despite admitting to wanting a second facelift earlier this year, Sherrie, 68, says that her previous surgery decisions have come with some regrets.
'I used to have Botox, but at my age it stops working,' says Sherrie. 'I also used to have this filler in my cheeks, and it was done with a cannula. I had something injected near my eyes, too, but it left me with a funny lump. I wouldn't do it again.'
Last year, the former Coronation Street star broke down as she discussed how ageing had left her feeling more insecure than ever. But it was back in April when the actress, who sought out counselling to help tackle her low self-esteem, revealed that she was planning to undergo her second facelift in a desperate bid to look young again.
https://www.youtube.com/watch?v=XInv3No0dsg
'I feel like I've lost the girl that I once was and the face I knew,' she said at the time.
'You have to come to terms with the fact that that person isn't there any more.'
After splitting from ex-husband Ken Boyd, who she divorced in 2011 following claims that the DJ had cheated, Sherrie underwent her first facelift. But while some procedures may have left her fearing for her health, it hasn't put Sherrie off from going under the knife completely.
'Actually, what I'd really like is my neck lifted,' she says. 'I told my granddaughter, Molly, who is eight, the other day that I was going to have it done, and she said, "Oh my God, you're going to be terrifying, Nana!"'
The mum-of-one describes how her parents have influenced her outlook on ageing. Sherrie admits,'My mother was a model who wore bikinis until she was 89. 'She used to say, "Shut up, Sherrie, stop moaning, because the alternative is being dead".'
Talking about her father, she adds, 'It's true, of course, but my father used to say, "Never get older – everything aches and everything drops off." And he's absolutely right.'
We think you look great, Sherrie!