Six-month-old baby dies of botulism after family feed him honey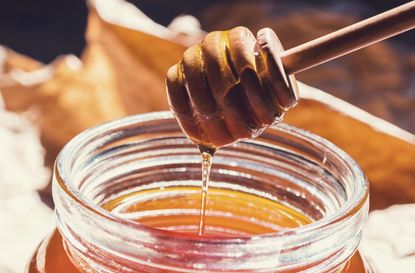 A six-month-old baby has died of botulism after his family, who were unaware of the dangers, gave him honey every day.
A baby boy died of the disease infant botulism, in Adachi Ward, Tokyo, according to The Japan Times.
It has long been known about the dangers of feeding babies honey because of the health risks.
Botulism is fatal illness caused by life-threatening toxins, produced by a bacterium Clostridium botulinum, if the bacterium is consumed or inhaled by a young child.
The condition may occur in infants aged up to 12 months, due to babies having weak digestive systems.
The six-month-old baby had been fed honey, mixed into baby food, twice a day, every day since mid-January, as his family were unaware of the dangers of infant's ingesting honey.
A family member said: 'We were mixing the honey into store-bought juice and feeding it to our baby because we thought it was good for his body.'
Read more: Common childhood illnesses
In late February, the baby was rushed to hospital after experiencing respiratory failure after consuming honey for over a month.
After several tests, it was found that the honey the boy had been eating was contaminated with the toxic bacteria Clostridium botulinum.
A month later the baby died.
In order to reduce the risks of botulism, you should not give babies honey, or any food containing honey, before they reach the age of one-years-old.
The harmful bacteria can also be found in dust, dirt, and sometimes the air. So, it is important to avoid young children's exposure to contaminated soil found on construction and agriculture sites.
Many child baby food recipes online wrongly contain honey - this has sparked concerns among parents.
It is difficult to diagnosed botulism until the symptoms appear in a child.
Symptoms include floppy movement, trouble breathing, weakness, and difficulty sucking and feeding.
The bacterium in honey, although a great danger to young infants, is harmless to older children and adults as their digestive systems are fully matured.
Sibelle Mehmet is a Junior Digital Writer at Goodto.com. She joined the team in April 2019 and was her first job since completing a MA in Magazine Journalism at City, the University of London in the summer of 2019. Sibelle previously interned at a number of national titles including OK!, Heat, Closer, Mother & Baby, and The Times Newspaper magazine. She's written extensively about the latest celebrity, showbiz, and royal news.