Nursing mum comes up with genius hack to get rid of stretch marks – using breast milk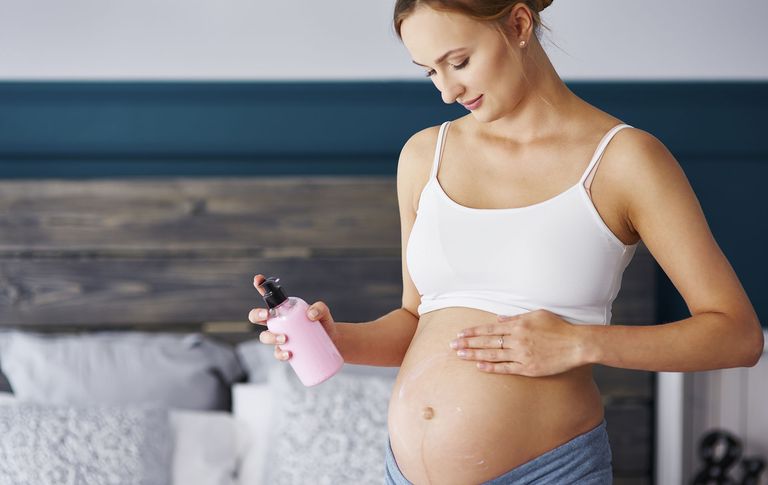 (Image credit: Getty)
As exciting as it is to have a new baby, there are some elements to it that are not so great.
Painful labour (opens in new tab) or being out of action after a Caesarean (opens in new tab), pretty much total lack of sleep (opens in new tab) and of course a long-term reminder left patterned onto your body in the form of stretch marks (opens in new tab).
But one mum figured out a clever hack to help encourage her stretch marks to fade quicker, and there's no need to go and splash loads of money on expensive products because it's very likely that if you're a new mum you'll already have this at home.
New mum Chantelle Clarke figured out the rubbing breast milk on her stretch marks helped them to fade quicker, after she began applying it to one side of her stomach.
The resourceful mum took to social media to share her helpful tip and the results.
'Been trying a little experiment for the last 2 weeks,' she wrote on her Facebook page. 'Been putting breastmilk on one side of my stomach. I can't believe the difference!!
https://www.facebook.com/chantelle.clarke.94/posts/10217387199407980
'For any moms out there breast feeding put a little on those tiger stripes lol (For moms asking) I rub it into my tummy while nursing and lather it on so it's almost dripping off. I let it air dry and just pull my shirt over after.
'I put it on everytime I nurse. Been doing it for about 3 weeks now. My baby is now 2 months old. I noticed a big difference not just on colouring but also in depth of my stretch marks.
'I posted this after my mom convinced me too share with other moms. I cannot promise it will work 100% for everyone but it definitely helps.(update) added 2 more pictures!
'I know a lot of people think this is fake but it honestly is not. I am on day 6 of starting on other side of my tummy. They have gone from dark red to light red now. Starting to get light purple on edges. Like I said before it's not just the lightning up that is amazing but also it helps with the depth if marks.
'I am not Trying to deceive anyone or trying to get likes or shares. I am truly just trying to inform other moms . There is nothing wrong with stretch marks but it is nice to know they can fade faster.'
The post went viral on Facebook with over 12,000 likes and comments and it was shared over 14,000 times in just over a week.
So would you give it a try? Let us know over on our Facebook page.
Aleesha Badkar is a lifestyle writer who specialises in health, beauty - and the royals. After completing her MA in Magazine Journalism at the City, the University of London in 2017, she interned at Women's Health, Stylist, and Harper's Bazaar, creating features and news pieces on health, beauty, and fitness, wellbeing, and food. She loves to practice what she preaches in her everyday life with copious amounts of herbal tea, Pilates, and hyaluronic acid.