Prince Harry fails to ban Netflix from portraying his 'rascal' childhood in season 6 of The Crown
The Duke of Sussex had planned to stop Netflix from doing anything on him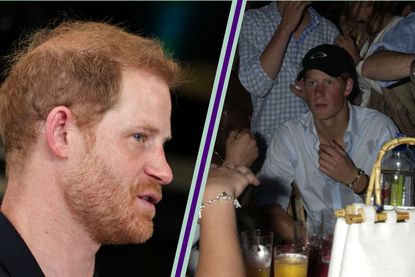 (Image credit: Getty Images)
Prince Harry has failed to block Netflix from portraying his 'rascal' childhood, according to a royal biographer.
All kids have gone through or will go through that cheeky phase as they navigate through the stages of child development and royal kids are no different, but long before Prince Louis came along with his cheeky expressions, Prince Harry grabbed the headlines when he was growing up.
As season six of The Crown premieres on Netflix royal fans will be tuning in to see Prince William as he deals with his 'mother's death' but it's understood that Prince Harry "didn't want" the streaming service to depict him in the show.
Royal biographer Angela Levin has revealed what Prince Harry told her ahead of the sixth and final instalment of the popular drama.
Speaking to Nana Akua of GB News, Angela shared, "He invited me to come and do an interview with him at his palace. I went along and the first thing he said to me was, 'Are you watching The Crown?' And it was the second series, I had no wish to watch The Crown. But I thought you can't say that to him. I said, well, I haven't yet, but if you think I should, I'll get it.
"He said I am telling you, I will not allow them to do anything on me, I will stop it before they do that."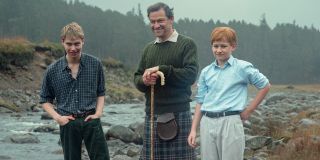 But, unavoidably, four series on and Prince Harry's childhood is further covered in this latest series as The Crown cast features actor Fflyn Edwards playing a young Prince Harry and Luther Ford playing his later years in season six. Teddy Hawley and Will Powell previously both played the Duke in two episodes of season five, as well as Arran Tinker, in two episodes aired in 2020.
Angela claimed, "And although he's had loads of business deals with the people there, they take no notice of him whatsoever. They're going to do that. They're putting him in as a little boy who drinks, who smokes, who hates his brother, and as a rascal, he was a rascal.
"He wanted to join the boys who were naughty at Eton and he did. But I think it's very horrible to actually see yourself like that."
In other royal news, Former royal butler reveals Prince William and Harry's royal feud was fuelled by unfair treatment at childhood meal times - and any younger sibling will understand Harry's reaction and James Middleton's newborn son inherited important family heirloom that Prince George, Charlotte and Louis missed out on.
Parenting advice, hot topics, best buys and family finance tips delivered straight to your inbox.