Alison Brie explains why she doesn't want to have children
Can you understand Alison's reason for wanting to be child-free?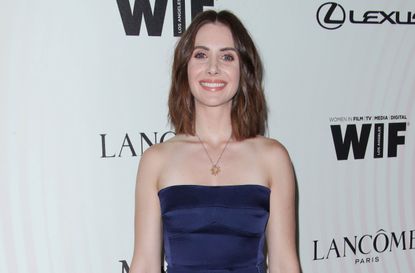 Actress Alison Brie, who stars in Netflix's hit show GLOW, has candidly revealed she doesn't want to have children - and neither does her husband.
Women in the spotlight are often put under a lot of pressure when it comes to if and when they have children.
'So when are you going to have children?' 'You're leaving it quite late' 'Oh you don't want children, why ever not?' Perhaps you can relate to these questions and understand how frustrating it can be.
Alison Brie, who also starred in the TV series Mad Men, had the best response when discussing the topic of children in an interview with The Sunday Times, and women with children may be able to relate too.
Alison admitted she would rather be child-free as she'd find it too stressful, and she couldn't balance looking after a child while caring for her two fury sons, cats Harry and Arturo.
Alison is married to fellow actor Dave Franco. The couple married last year after meeting in 2011.
Speaking about their lack of want for children, and the benefits this brings, Alison joked: 'I don't really want to have kids.'
She continued: 'It's great because I don't worry about when should I get pregnant — between seasons, while we're shooting the show — I don't think about it every day. It would be nice, but I think of all the things that would be so stressful.'
Alison added that instead of children, she and Dave like to fuss over their cats.
She said: 'I think about how much we're involved in our cats' lives. Oh my God, if it was a child! We spend time together at night. We just like to hang out.'
The actress gushed: 'Having a really supportive partner in my life and knowing that he loves me no matter what. I've found my person.'
The couple are clearly very happy but like to keep their relationship quite private. While they do occasionally give a glimpse into their lives, pictures of the couple on their social media are a rare treat!
Jessica currently works as a Senior Food Writer at Future. She writes food and drink-related news stories and features, curates product pages, tests, and reviews equipment, and also develops recipes that she styles on food shoots. An enthusiastic, self-taught cook Jess adores eating out and sharing great food and drink with friends and family. She has completed the Level 1 Associate course at the Academy of Cheese and is continually building on her knowledge of beers, wines, and spirits.