We earn a commission for products purchased through some links in this article.
Amanda Holden has opened up about 'not coping' and seeking therapy following the loss of her baby boy in 2011.
Six years ago the Britain's Got Talent judge suffered a stillbirth while seven months pregnant with her second child, a baby boy named Theo.
She welcomed a baby girl named Hollie the following year, but suffered more trauma after nearly dying from severe complications during labour.
The presenter, who's mum to Alexa, 11, and Hollie, five, with husband Chris Hughes, was diagnosed with Post Traumatic Stress Syndrome (PTSS) and referred to a therapist to help her through the toughest time of her life.
Speaking to You magazine, Amanda revealed why she wanted counselling and how it helped her.
Not wanting to take medication if possible, the 46 year old was keen to talk through the 'grief' she was feeling and seek help that way.
'I had therapy for one month,' she said. 'It was like grief counselling; I wasn't coping and had to do something about it, and I'm not a believer in taking antidepressants if you can find a way to avoid doing so.
'But I'm an incredibly pragmatic person and I understand I had to get someone to help me.'
Amanda explained that she learned to change the way she thought about things, addressing her 'anxieties' differently.
'I went to see a woman and she talked to me about changing the way I thought, looking at my anxieties in a different way.'
After a month the ITV favourite stopped therapy, as she felt satisfied with the outcome and help she'd received.
'It worked and then I stopped the therapy because it had served its purpose. For me it was about being given a new set of tools and moving on.'
Since the trauma of her daughter's birth, Amanda has opened up a few times about how she coped.
Last year she spoke to Good Housekeeping magazine, saying 'My therapist told me I had no more tools or coping mechanism left. She was very good at giving me sentences to say to myself to make me stop panicking about my own mortality.
'I think you have none of these worries unless you've got children. If it had just been me and Chris and I'd died, it would have been awful for him but nowhere near as bad as a child losing their mother.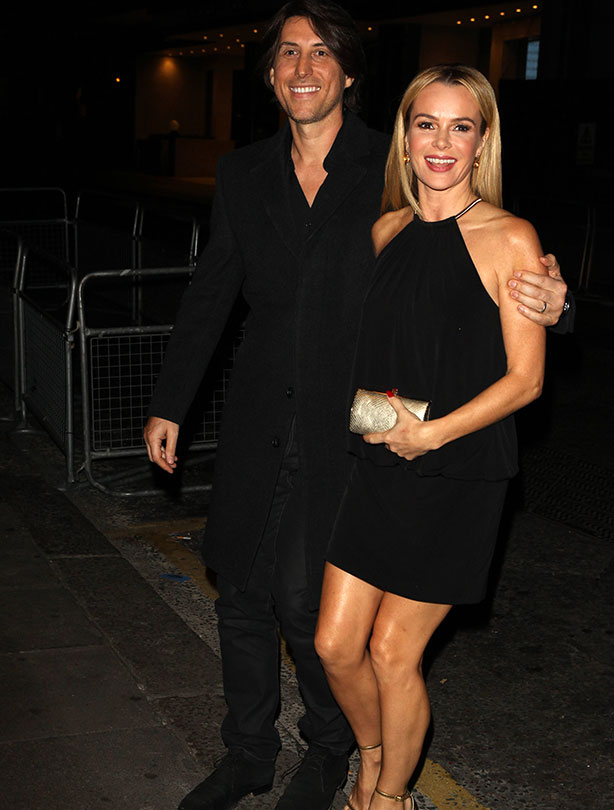 'It makes you suddenly think, I have to live. I've got to live, but I've got to try and live a good, happy life for me too and I think that's why I faced up to the fact that I needed to speak to somebody. It was a really good thing. I'm probably too open but I have no secrets.
Sadly for Amanda, the complications of Hollie's birth meant she cannot have any more children. She said, 'I'm not allowed. I would be dead the next time. And I think Chris would say you can have them but you're not having them with me.
'I've got the two I'm supposed to have. I just had to complete my family to feel like I could be me.'