'More pressure on new mums to lose weight' Amy Childs slammed for promoting weight loss product
'More pressure on new mum's to lose weight'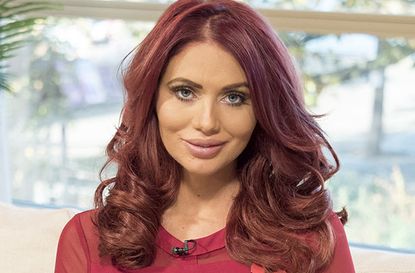 Amy Childs has caused a stir on social media after posting about a weight loss supplement, with some fans accusing her of putting pressure on new mums and how they look.
The reality TV star posted a before and after picture of herself on Instagram, showing off the results she's achieved with the product in an 'after' bikini shot since welcoming her daughter Polly (opens in new tab).
Captioning the snap, Amy told fans how happy she was with her weight loss, recommending the products to any new mums, as it requires 'minimal effort'.
'I have finished my @skinnycoffeeclub 28 Day Weight Loss Challenge and I am THRILLED with the results! I have lost a fabulous 14lb and to be honest I can't believe it!', she said.
'I never expected to lose this much weight. I feel like @skinnycoffeeclub has changed my lifestyle for the better.'
'Any new mums will understand how hard it can be to look after yourself as well as caring for your new baby, so when I found Skinny Coffee Club day night coffee I was delighted as it fits in perfectly with my daily routine and requires minimal effort.'
'For anyone looking on losing weight safely but quickly then I would definitely recommend joining the @skinnycoffeeclub program.'
While many fans commented on Amy's picture to congratulate her on her amazing post-baby body, some criticised the mum for putting pressure on other mums to lose weight.
One wrote: 'Yay! More pressure on new mum's to lose weight. Well done Amy, you must be so proud,' whilst a second commented: 'You look amazing @amychilds1990. But some mums don't have that confidence, I used be size 8 now a 14. It's just ignorance!'
A third agreed: 'Nobody just takes this and loses weight like you have in your picture, this must have been achieved by a few other things e.g diet, exercise and maybe a few procedures. Young girls these days don't need more pressure put on them.'
It's not the first time fans slam Amy for promoting weight loss products on social media. Mere days after giving birth, the mum-of-one took to Instagram to post about the meal supplements that she later admitted wasn't taking.
At the time critics pointed out that it was irresponsible to promote the products as new mums shouldn't breastfeed while drinking the shakes, which prompted Amy to take down the post and apologise to fans.