Benedict Cumberbatch and wife Sophie Hunter 'expecting' baby number three
The couple haven't confirmed or denied the news...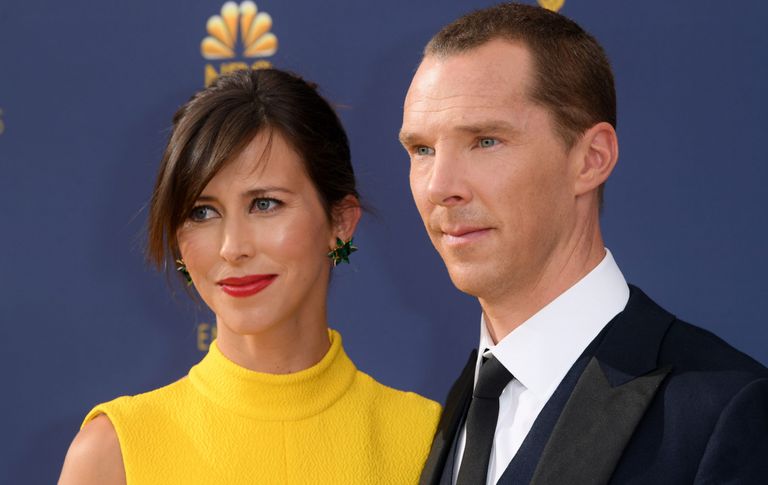 Benedict Cumberbatch and Sophie Hunter are having a third baby, according to reports from E! News.
Actor Benedict Cumberbatch and his wife Sophie Hunter are thought to be expecting baby number three after debuting what appears to be a growing baby bump at the 2018 Emmy Awards in Los Angeles.
E! News report that the couple are having a third baby but they are yet to make a public announcement to confirm or deny to news.
Benedict and Sophie have been married for three years and are already parents to three-year-old Christopher "Kit" Carlton and 18-month-old Hal Auden Cumberbatch. Kit was born months after his parents married on Valentine's Day that year.
While at the Emmys, 40-year-old Sophie wore a gorgeous yellow gown which graced lightly over any baby bump that was hiding beneath.
Although the news still isn't confirmed people on Twitter are beside themselves with excitement at the idea and have been sending the couple their congratulations.
One person wrote: 'They just showed Sophie Hunter on screen and she had a bump... is she pregnant again?! omg'.
Another said: 'I knew it! Saw a picture of Sophie Hunter earlier this week and thought, "she looks pregnant" and lo and behold they announced tonight that she was.'
A third added: 'I thought she looked pregnant! Congrats to Benedict Cumberbatch and Sophie Hunter!'
Benedict and Sophie were friends for many years before they made their relationship a romantic one, and Benedict finally proposed in November 2014.
After becoming a dad for the first time, the talented actor revealed having children has made him better at his job.
He said: 'I know I'm in a very privileged position in my career but I think everyone, even if they're in a challenging time in their life, draws strength from their children. They are your inspiration. It adds to your work, it never takes away.'
Jessica currently works as a Senior Food Writer at Future. She writes food and drink-related news stories and features, curates product pages, tests, and reviews equipment, and also develops recipes that she styles on food shoots. An enthusiastic, self-taught cook Jess adores eating out and sharing great food and drink with friends and family. She has completed the Level 1 Associate course at the Academy of Cheese and is continually building on her knowledge of beers, wines, and spirits.