Brendan Cole and wife Zoe Hobbs have welcomed their second child
Congratulations are in order for the pair!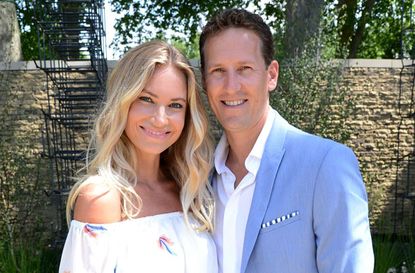 Brendan Cole and wife Zoe Hobbs have welcomed their second child (opens in new tab).
The lovely baby news were revealed by the now dad-of-two at an awards ceremony, according to The Sun.
The professional dancer was attending the TRIC Awards when he told friends that his wife Zoe had welcomed their second child.
The former Strictly star also said their second addition to their brood is a little boy, who they named Danté.
The news have not officially been confirmed by Brendan or his wife, but they recently told fans that they were already getting ready for their baby to arrive.
Alongside a picture of some baby products, the model wrote: 'Just some of the goodies ready and waiting for baby number 2! It's amazing how things have come on in the last 4 years since we had Aurélia. Things are so much more stylish especially with the arrival of all the fab Scandi baby companies. You barely notice these things lying around in your living room!'
The couple announced they were expecting their second child back in September, when Brendan posted a video of Zoe and her blossoming baby bump on Instagram.
[instagram]
Alongside the clip, he wrote: 'Hey all… @thezoecole and I have news…'.
The expectant mum also announced the news on her own social media account, with a family photo taken on the beach.
She told her followers: 'Yes it's true! Came back from Mallorca recently with a little excess baggage!'.
New Zealand-born Brendan and his British model wife Zoe tied the knot eight years ago, in 2010.
They welcomed their first child - daughter Aurélia - two years later, on Christmas Day 2012.
Before starting his relationship with Zoe, the 41-year-old was engaged to fellow dancer Camilla Dallerup, with whom he performed on Strictly's long-running predecessor Come Dancing.
Congratulations to the lovely couple!